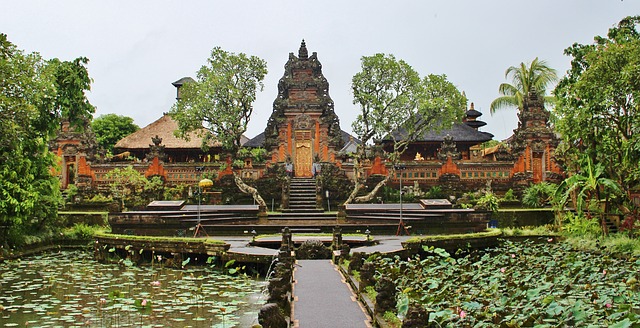 The continuously burgeoning middle class in the Philippines and the availability of more affordable travel mean that more and more Filipinos are jetting off to their dream destinations. One of these destinations is Bali, the most popular island in the Indonesian archipelago. With its beautiful beaches and a diverse marine ecosystem, not to mention a vibrant nightlife, Bali is the very picture of paradise. Kuta and Seminyak are among the most popular resort destinations in the island, with bustling hotels, restaurants, bars, and shopping establishments.
If you're more of a history and cultural buff than a beach lover, however, your destination should be Ubud. Located in the uplands of Bali and surrounded by valleys and rice fields, Ubud is the island's arts and cultural capital. Ubud is teeming with art, culture, and tradition, and a newcomer would probably be a bit confused on what to do first. Here's a list of some of the best activities and destinations that you should definitely do and visit in this beautiful town.
Stay at a Homestay
Arranging your accommodations is one of the first things you have to do when traveling abroad. And in a cultural destination like Ubud, it's a good idea to choose homestays like Oples so you can further immerse yourself in the local domestic setting. From local food to neighborhood secrets, a homestay will definitely give you a more authentic experience.
See the Tegalalang Rice Terraces
Have you been to the Banaue Rice Terraces in Ifugao? If you loved the beautiful green scenery of the so-called "Eighth Wonder of the World," you'll be pleased to know that Bali has a counterpart: the Tegalalang Rice Terraces. It's a popular destination for both locals and foreigners, and not just because of its impressive vistas of greenery and clear blue skies. The rice terraces are also well-known for its unique, innovative, and cooperative irrigation system called "subak." It's believed to have begun in the 8th century, developed and passed down by a holy man named Rsi Markandeya. Visiting the Tegalalang Rice Terraces also gives you the opportunity to explore the nearby villages and know more about local customs. There are two other rice terraces in Ubud, Pejeng, and Campuhan areas, but Tegalalang is by far the most popular.
Visit the Many Palaces, Temples, and Museums
Culture junkies will love Ubud with its many temples and palaces rich with history and colorful culture. One of the most famous landmarks is the Puri Saren Agung or the Ubud Royal Palace. This is a truly majestic structure with well-preserved opulent carvings and beautiful gardens. Another must-visit temple is the stone-carved Goa Gajah or Elephant Cave. Goa Gajah dates back to the 11th century, with cave paintings, an old meditation shrine, and a Hindu temple outside the cave. Other spots you may want to visit are Pura Taman Saraswati, Tirta Empul, and Monkey Forest. There's also the Museum Rudana, Agung Rai Museum of Art (ARMA), and the Blanco Renaissance Museum among many others. There's plenty more of these historical and cultural sites, and you may find yourself staying longer or taking another trip to Ubud to visit everything.
Witness Cultural Performances
Ubud is the best place to witness traditional cultural performances, like the Kecak fire dance and the Palembang dance. You can also enjoy musical treats and even play the instruments yourself. The locals would be more than willing to let you test your skill at the gamelan, angklung, or kacapi suling. There are also classes in pottery and handicrafts. What's even better is that because Ubud is Bali's arts and cultural center, you can catch these performances practically anywhere. From the Royal Palace to public markets, you'll find dancers, musicians, and artists showcasing their crafts.
Appreciate Traditional Fabrics at Threads of Life
Apart from being a gallery for beautiful traditional Indonesian textiles, Threads of Life also sells exquisite heirloom-quality textiles and baskets. These products are made through sustainable means and traditional techniques, preserving culture and helping the local area thrive. They also hold workshops and courses that teach more about how wonder fabrics like batik, ikat, and shibor are created.
Shop and Eat at the Local Markets
For the most authentic dining and shopping experiences, visit the local markets. You'll easily find delicious and affordable Balinese specialties like satay, fried bananas, and roasted suckling pigs. You can also shop for souvenirs like handicrafts, clothes, and small toys. If you only have time to visit one, go to Ubud Market. It's a series of other smaller markets and is probably more well-known to movie lovers as a shooting location for the Julia Roberts starrer Eat, Pray, Love.
There's certainly a lot to love in Ubud. It's not the usual beach paradise you've pictured in your mind, but it's undeniably beautiful in its own way. Discover it for yourself when you book that flight to Indonesia.