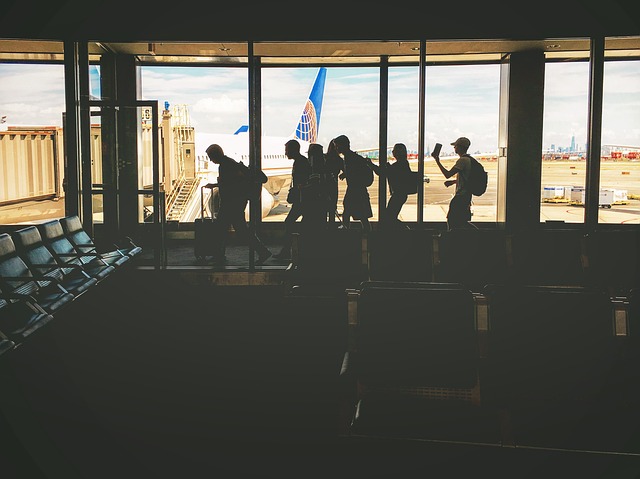 Vacations are happy and relaxing, and that is exactly why we crave for them. And every time we head for a vacation, we want it to be trouble-free right from the moment we leave home until we get back. Even a tiny problem in the journey is enough to spoil the fun and excitement.
Most of the time I prefer traveling by flight as I am always on the run and it saves me a lot of time. But air travel comes with its own set of issues.
Airport Parking
If you don't have someone to drive you to the airport and cannot take a taxi, you're up for a big-time hassle. Apart from the pain of driving all the way to the airport, finding your own parking space is a fuss in itself. Moreover, you've got to carry all your luggage from the parking area to the departure building without any assistance. And not to forget how expensive airport parking can get!
All you need to is book a reliable airport parking service and worry no more. They greet and meet you at the airport, take your car, keep it safe and bring it back to you when you arrive back. They also offer plenty of services like car wash, pet boarding, dry cleaning and many more. For example, this airport parking at San Diego offers complimentary shuttles to the airport and luggage assistance to their customers. Next time, reserve your parking space beforehand.
You're bumped from your flight
Getting bumped from a flight without being informed is rare. But it does happen if you're running extremely late and don't make it to the gate in time. Make sure you reach the airport at the earliest possible. If you do get bumped, ask to be put on another flight that will take you to the destination faster than your original flight. And if nothing works, ask for cash compensation (refuse vouchers). Not every airline overbooks, some airlines are better than others, so be wise and know which one to book the next time you travel.
Lost baggage
Baggage loss at airports is very common especially when traveling internationally or in luggage transit. Generally, there's no need to worry as airlines earnestly try finding your bags and get them to you quickly. If you ever lose your baggage, report it to the customer service desk, get a receipt for the same and give your contact details. Most of the airlines deliver your lost baggage at your destination. Even if you receive your bags at the carousel, it is still a good idea to check its content. If something is missing, file a claim and the airline is entitled to compensate your loss. Remember valuables and essentials such as jewelry, electronics, cash, and medicines should be in your carry-in luggage.
Your flight is delayed
There are many reasons why our flights may depart later than the schedule. The weather might be inclement or some technical problem in the aircraft, flight delays happen to us all! Keep your priorities straight. If you have a connecting flight to catch, check out alternate flights or seek out another way to reach your destination (yes, any mode of transportation!). Try getting accommodated in another flight and if nothing works most of the airline companies provide compensation but remember they're not entitled to, so be polite.
Check-in online
Many airlines let you check-in online 24-hours prior to the boarding time from anywhere. By doing so, you don't have to wait in the long queue at the airport. This is highly beneficial if you're carrying a lot of stuff as you could check-in online and just drop off your baggage at the curb and head directly to the gate. Ah! One less thing to worry.
Do not forget your IDs
It doesn't matter whether you're traveling domestically or international, the one thing that is common is – you need to carry valid identification and documents along. You can still afford to forget one when traveling domestic as there are loopholes wherein a credit card or a checkbook with your name on it can help trace information confirming your identity. But for an international travel, if you forget your passport then forget to board your flight!
Also, access any information about airports all around the world before you travel.
Bon Voyage!