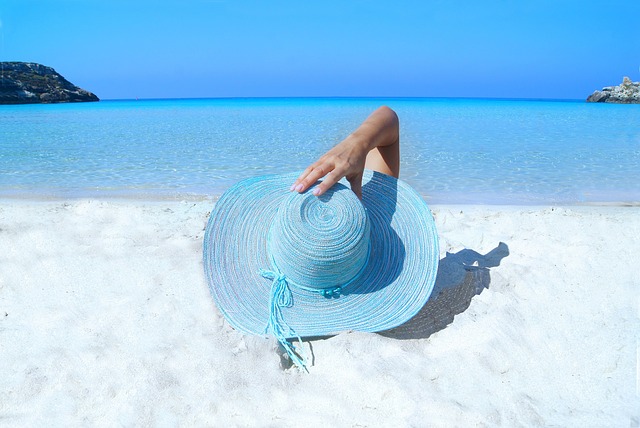 There is a popular phrase that we have all come across by now at some point during our social media scrolls, which proudly states "If travelling was free, you'd never see me again." While we can relate to this somewhat exaggerated statement, the fact is that travelling isn't really free for most of us and our best bet is to try and minimise the expenses, as best as we possibly can! To help you keep your travelling goals alive and not go bankrupt in the process, here are six practical tips that should help quite a bit in shaving off the expenses.
Book Your Flights and Hotels in Advance
This is one of those tips that's always worth being reminded of, in spite of it being common knowledge. We all know that it would be cheaper to book flight tickets and hotel rooms in advance, and yet, we still make the mistake of waiting too long and letting the price go up significantly. Don't make that mistake and always book in advance.
Check for Discounts Online
Everyone should check for discounts online, before booking flight tickets or hotel rooms. The Hotels.com discounts are there to provide better, cheaper deals on hotels across 365,000+ establishments, so it is more than likely that you will save a good deal of money just by using their discount codes while booking accommodations in any part of the world. The same goes for flight tickets, too, because it makes no sense to buy them at full price in this day and age of online discounts. When you book in advance with a discount code, rest assured that the money you save will be nothing short of amazing, as compared to what you would have had to spend otherwise.
Consider Hostels
Hostels are generally not as private as hotels, even though some hostels do offer private rooms at a higher price. Nonetheless, they are a great way to save a ton of money by skipping hotel costs (and luxuries, unfortunately) and you will probably end up meeting a bunch of people from different parts of the globe as well. Staying as a guest at a local house or apartment is also a cheap option, but unless you take the time to get to know them, it may not be the safest one, especially if you are travelling alone.
Off Season isn't As Bad as It Sounds
Everything from the accommodation and flight tickets, to on-location prices, will be cheaper at any destination if you travel there during the offseason. Now, it usually sounds pretty bad when someone mentions the term "offseason," but it's seldom as bad as it sounds. Consider the fact that not only will it be a lot cheaper, but the place will also be less crowded if it isn't high-season there. Do a bit of research on the place that you are planning to visit, and you will probably also find a comparatively economic time of the year that's right in-between high-season and offseason.
Eat Wisely
If you are in Paris, we are not saying that you should skip the fine dining experience at the Le Meurice or the Alain Ducasse au Plaza Athénée, but you can if you want to! There are plenty of awesome restaurants in Paris that cost a fraction of the expenses for a single meal at a Michelin Star restaurant, and they offer excellent food as well. This applies to not just Paris, of course, but pretty much to any place in the world. Even if you really want to have a fine dining experience, keep such ventures limited and don't let things go overboard. In fact, you might be surprised at how good and varied the local street food is, once you start trying the dishes. In between eating at fancy restaurants and from street vendors, there's also the option of buying your own raw food and cooking it, which is definitely going to be the cheapest and the freshest option.
Choose a Budget-Appropriate Destination
While everyone should visit the likes of Zurich and Venice at least once in their lifetime, it doesn't have to be right now, if you are on a budget. One of the tricks to travelling without breaking the bank is to choose destinations that are appropriate for the budget you actually have. The good news is that just because a place is relatively inexpensive, it doesn't necessarily mean that it will offer anything less than a more expensive destination. For example, Laos is so naturally beautiful that it's almost magical, especially due to the spiritual nature of the entire nation and yet, it is one of the cheapest holiday destinations in the whole world! Then there's also Turkey, which is an ancient country with astounding ancient architecture, rich cultural heritage, and exquisite cuisines. These two examples are just that, of course, as there are plenty of other locations around the world which are cheaper than their popular alternatives, and yet, offer plenty in return.
If the cost of travelling has held you back from taking frequent holidays up until now, you will be amazed at how much more you can get out of your money, as long as you plan ahead and are willing to sacrifice a few of the unnecessary luxuries.