In recent years, travelers have tended toward authentic experiences ― i.e. going to a new place and living like a local as faithfully as possible. By doing so, travelers get the opportunity to experience different cultures, including new lodgings, new cuisines, and new ways of life.
Typically, authentic travelers prefer to find relatively unexplored regions, untouched by the warping influence of tourism. Yet, not every vacation has to be so seriously genuine. In fact, sometimes it is fun being a tourist.
The following six attractions are sites around the world where it is okay to act like a tourist. Though they might be well-trodden, they are definitely worth the trip.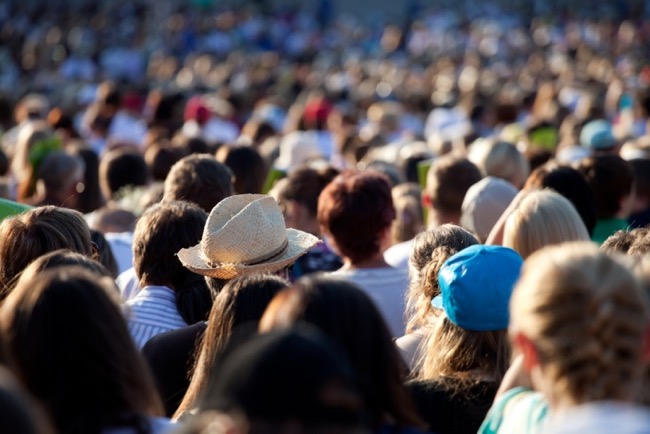 1. Niagara Falls
There are waterfalls around the world, but the rest pale in comparison to Niagara Falls. At its largest in the summer, Niagara Falls sees over 750,000 gallons of water plummet down 176 feet every second. In fact, Niagara Falls consists of three waterfalls, America, Bridal Veil, and Horseshoe Falls, which thunder and crash with breathtaking beauty.
The tourist region, where you can find affordable Niagara Falls hotels, is full of fun albeit somewhat corny attractions ― like an indoor water park, a massive arcade, and a handful of interactive exhibits ― but some, like Journey Behind the Falls and the Maid of the Mist, offer inimitable views of this world wonder.
2. Smithsonian Museums
There are museums in every city and almost every town, but none of them are as comprehensive as the Smithsonian in Washington, D.C. The world's largest museum and research complex, encompassing a jaw-dropping 19 museums and galleries as well as the National Zoological Park, the Smithsonian is an unparalleled center of learning.
Though you will undoubtedly have your own favorite exhibits, Dorothy's ruby slippers inside the American History Museum and the Hope Diamond in the American Natural History Museum are visitor favorites.
3. Palace of Versailles
France has been so influential in the development of Western culture, but nevertheless, it isn't difficult to choose the best tourist attraction in the country. The Palace of Versailles has housed some of the most important events history: the introduction of Tsar Peter the Great to Western politics, the capture of King Louis XVI during the French Revolution, and the end of World War I thanks to the treaties signed in the palace's very halls.
The chateau itself is stunning, with elaborate French gardens and ornate rooms. Perhaps the most striking room is the well-named Hall of Mirrors, but it is easy to feel awe and wonder in every corner of an estate where history and culture were handcrafted.
4. Sistine Chapel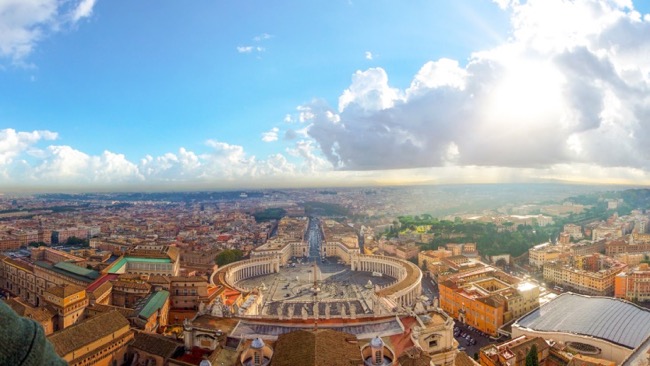 Even those not of the Catholic faith should spend a weekend exploring the Vatican, which not only was primary in influencing history and culture for millennia but remains a gorgeous tribute to God.
However, the most popular and arguably most important attraction in the city is the Sistine Chapel, which was famously painted and sculpted floor-to-ceiling by legendary Renaissance artists. Michelangelo's biblical scenes, including "The Creation of Adam" are sure to catch your eye, but you should look for less celebrated works, including Botticelli's "The Trial of Moses" and Raphael's tapestries.
5. Great Barrier Reef
Another natural wonder, the Great Barrier Reef is home to over 2,000 species ― including 10 percent of the entire world's species of fish. Unequivocally the largest reef system in the world, the Great Barrier Reef can be seen from space, taking up as much space as Texas.
Unfortunately, climate change and ocean pollution is beginning to have an effect on the reef, with much of the coral dying and forcing other fish, jellies, turtles, birds, and other dependent animals to leave or die as well. Your tourism can help save the reef as well as expose you to the astounding diversity of nature.
6. Disney World
While some look upon theme parks as consumerist nightmares, Disney World certainly rises above. At once a cultural institution, a technology developer, and a playground for all ages, Disney World contains rides, exhibits, shows, and much more to delight and amaze.
Though the parks are changing constantly, there remain a few incontrovertibly thrilling and essential attractions, including Pirates of the Caribbean, Space Mountain, and the Enchanted Tiki Room. It is nearly impossible to avoid feeling glee within Disney World's walls, which is the powerful magic of the place.