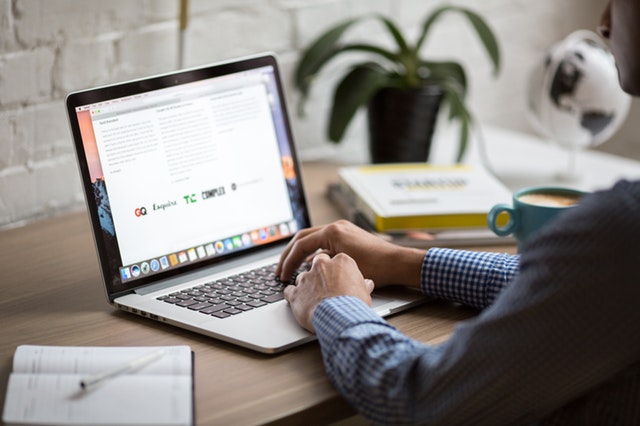 Social media is undeniably powerful and it has drastically changed the way we access information! It has also changed the course of several industries, most noticeably, that of the travel industry with check-ins, selfies, and much more!
With the world at our fingertips, harnessing social media to its full potential has innumerable rewards for us all. Whether you use social media to connect with peers, research airline rates, or scout hotels, you can be sure to gain knowledge on all fronts.
And that's not all; this can further help you plan vacations on your own without having to rely on travel agents! If you're ready to take on this challenge for your next big trip, read on for 6 social media tips to slash costs on your vacation.
Crowd-Source Advice
Getting travel-related tips and information is just about asking what you want to know! Log onto Facebook and key in a post detailing your queries for your friends to see. You can also use the recommendations feature to ask your friends for tips and reviews.
Do remember to be specific when asking questions though! For example, instead of asking for the best restaurant in town, narrow down options by mentioning your preferred cuisine. Similarly, if you're traveling with kids, ask for recommendations of kid-friendly attractions. Furthermore, if you want to know the best surfing spots in Europe, do mention the approximate time and duration of your travel so your friends can give you the most relevant answers.
Look beyond Your Friends
Don't stop at taking recommendations only from your friends; go beyond them and connect with people who have traveled all over the world! You're sure to be stuck if you want information on traveling to a place that none of your friends have been to. What's more, by connecting with other people, you might also get in touch with locals who will be able to guide you better!
Use Twitter and Instagram to find travel tips using relevant hashtags. You will also find information on best places to see and things to do.
Turn to Customer Support
Hotel and airline staff can come to your help in times of need. But you don't have to deal with lengthy phone calls or writing emails anymore! With social media by your side, all you have to do is hit up the concerned team on Twitter or Facebook, and they're sure to get back to you as soon as possible.
What's the guarantee? Players in this industry understand the power of social media, and since they want to portray themselves as being approachable and customer-oriented, they won't let go of any opportunity to help you out. You only have to look at past instances where airline staff has helped passengers by re-booking flights!
Share Past Experiences
Several companies in the travel industry have realized that their customers can be huge advocates for their businesses and act as powerful marketing tools. Such companies usually create specific hashtags and encourage their customers to use them while sharing photos.
Most of the time, there are no incentives for users to participate, and these activities just serve to improve customer engagement. However, some business does give away upgrades or freebies for sharing experiences. So take this chance, and let it work in your favor!
Follow Your Favorites
The easiest way to stay on top of what your favorite hotel chains, airlines, and restaurants are up to is to follow them on Twitter and like their official pages on Facebook. Sometimes, you're only entitled to offers if you've signed up for a loyalty membership program with the hotel or airline, so do enquire well in advance.
Go a step further and put your research skills to use on Twitter. Using relevant hashtags that include the name of your destination, you'll be able to find numerous hotels and restaurants with active Twitter accounts. Use the 'Who to Follow' tab or simply search using #traveldeals and you might strike gold!
Take Help from Bloggers
Grabbing deals and discounts isn't the only way you can book cheap flights! You can also save money by timing your trip correctly, flying in and out of alternative airports instead of busy ones, opting for connecting flights and more. All the same, there are lots of ways you can save money on booking accommodation, eating out, and other expenditures while you're vacationing.
To know all the tips and tricks of budget travel, take help from experienced bloggers who have done it all. Look for the best accounts on Twitter and follow links to their blog posts, or do a Google search for the top travel blogs and you'll find that there's no dearth of information. Another benefit of travel blogs is that you'll find ample destination-specific information that will come in handy on your trips abroad.
Conclusion
Planning a vacation by yourself doesn't have to be stressful at all. With the power of the Internet and social media, you've got everything at the tip of your fingers!
Now that you've read these tips given here, you know how social media can help you plan a vacation that is suited to your interests, is stress-free, and also costs you a lot less. So get started on applying these tips and gear up for vacation times you'll remember forever!