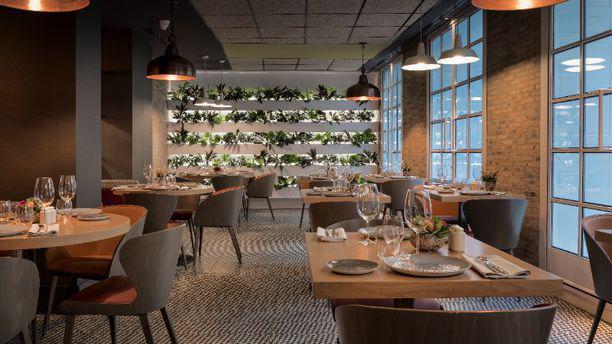 As restaurant prices in New York City continue to rise, finding a great inexpensive place becomes a priority and if the food is not only delicious but also allows a new experience. Below is a list of best cheap eats in NYC for proof.
Additionally, if you are willing to visit these cheap places to eat in New York, hire Empire Limousine's car service in Paramus NJ and enjoy visiting these restaurants. You can have NYC pizza or enjoy classic delis or dumplings and more.
1- La Cabana Salvadorena
This restaurant is New York's most ambitious restaurant which is devoted to Central American cuisine and is located just south of the Cloisters. This restaurant has wooden tables, exposed beams, art-lined walls, floor-to-ceiling mirrors, and a full-size bar.
You can try their extended list of both masa and rich pupusas and also enjoy the various combo platters that they offer.
2- Bravo African Restaurant
You can order cheap French breakfast of buttered baguette and coffee or along with a lunch featuring traditional Senegalese dishes like thiebou djenn or lamb mafe in a thick peanut sauce or sappu kandja (fish and lamb cooked in an okra sauce glistening with palm oil) served with a mountain of rice and Scotch bonnet pepper.
Furthermore, you can also try suppu kandia which a powerful demonstration of the links between African and African-American cooking. While you can get fried fowl called pintade in dinner which is basically grilled lamb chops or a Moroccan-style lamb shank.
3- La Morada
If you are searching for Mexican food in NY then La Morada is a place for you. Situated way down in the Bronx's Mott Haven, La Morada is one of the city's few Mexican restaurants that specializes in Oaxacan food.
If you ever visit this place then don't forget to try white mole along with tlayudas which is a crisp, heavily freighted flatbreads with a profusion of toppings including avocado, refried beans, chiles, and white shredded Oaxacan cheese.
4- Yu Kitchen
As the name suggests, it's a Chinese restaurant which is a bit more formal now including booths. You can enjoy a shared meal at only $25 from Shanghai, Sichuan, Shaanxi, and Cantonese specialties.
You can try their well-known stewed chicken with Chinese dark mushroom noodle soup or pita bread soaked in lamb soup with sweet garlic.
5- Paladar Brazilian BBQ
There are many types of easily accessible Brazilian eating establishments in the New York area. While the best and fastest growing category is small barbecues with steam tables attached that sell their meats, stews, salads, and fried snacks by weight at a series of nearly inscrutable fixed prices, depending on the mix of items you choose.
The basic price of a buffet with meat specials at Paladar starts with $8.95 per pound and one pound makes a very nice plateful.
6- Alnour
Alnour is an Astoria Lebanese classic that combines as a butcher shop, grocery store, and kebabery with counter seating. You can choose from a shawarma or two; kebabs of chicken, beef kufta, or the ground-lamb Aleppo; and lamb chops or ribeye steaks. You can even order bread dips and fried veggies along with stews and soups. Also, don't forget to try their well-known pungent garlic sauce called toum.
7- El Rancho Burritos
If you are a huge burrito fan then you need to visit this awesome place. It is a small place with a comfortable little dining room decorated with bright artificial flowers. You can get all the usual burrito stuffings but there is a section called "signature burritos" which includes chili-bomb burrito, filled with rice, beef, and stewed jalapenos. This burrito also comes drenched in a thin gravy of tomatoes and chile seeds.
Conclusion
If you want to visit these places and have landed in New Jersey then you can rent a car from Empire Limousine as they are one of the best airport limo service providers in New Jersey.