For many of us, the time we spend in our car is limited to the time it takes us to get from home to our office and back, run errands or take our children to school or any other of their regular activities. However, driving doesn't need to be the dragging chore it has become. It can be a stunning way to explore a landscape and enjoy the sights en route.
If you can only picture yourself behind the wheel along overcrowded motorways, we have come up with some of most superbly scenic, adventurous and breathtaking road trips that any traveler should enjoy in a lifetime. Are you ready? Buckle your seat-belt and… off we go!
And if the idea of taking your car on a trip is not something you cherish, bare in mind that you can always rent a vehicle at any of the car rental companies that are available worldwide. You are only advised to purchase an affordable car rental damage insurance policy to make sure that no unexpected event with your rented car affects the blissful experience you're enjoying.
Grossglockner Hochalpenstrasse, Austria
The Grossglockner Hochalpenstrasse is a High Alpine Road that not only passes through the Hohe Tauern National Park but also offers a stunning mountainous view as the road climbs to over 2,500 metres and also a series of challenging bends that will put your driving skills to the test.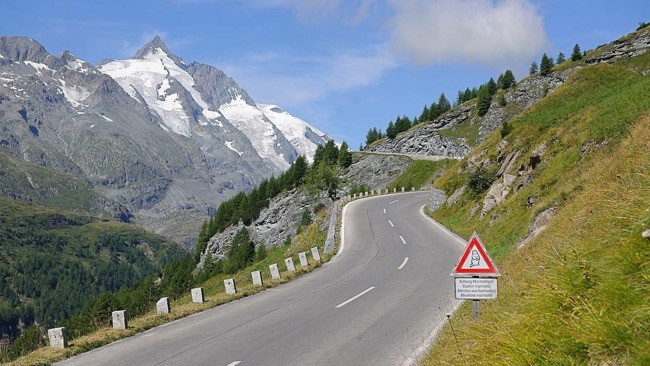 [Image Source: grossglockner.at]
Rocky cliff faces, lakes, glaciers and hills full of pines will keep everybody entertained as the landscape offers something different from everyone in the car. While en route, make sure you stop by to enjoy the Alpine Nature Show museum, a great opportunity to admire the natural regional ecosystem.
Bonneville Salt Flats, Tooele, Utah, US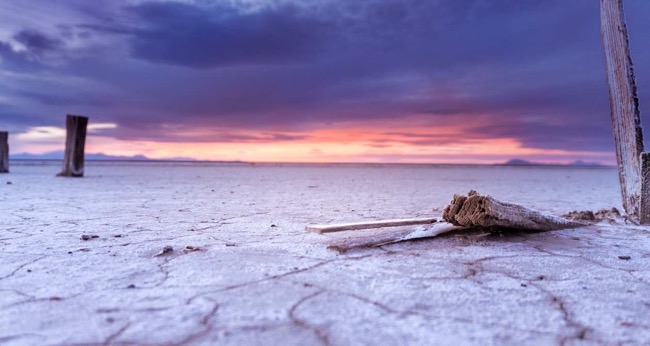 [Image Source: utah.com]
The Bonneville Salt Flats are located in Tooele, NW Utah. Their 30,000 acres of densely packed salty earth are a magnet for speed lovers. There's even a Bonneville Speedway organized every August that every driver is invited to join in.
Route One, Iceland
Iceland offers a spectacular and changing landscape: lava fields, hot springs, waterfalls, ash deserts…. You mention! The magnificent Route One road is the best way to enjoy it. It circumnavigates the island and offers great views.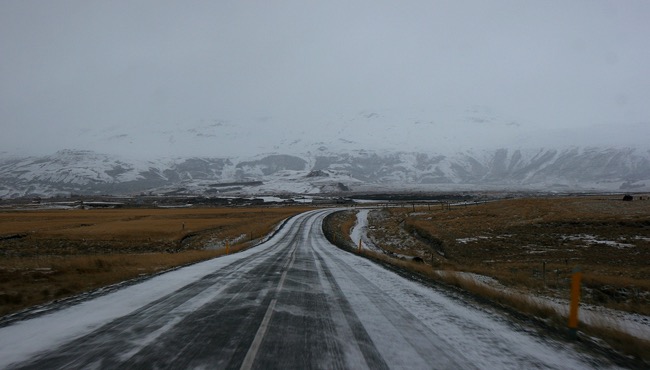 [Image Source: wikimedia.org]
Amongst them we can mention, the rocky vistas of the south coast, the hot springs at Myvatn or the north-east ash fields. Don't miss the chance to do some whale-watching at Husavik, by the North!
The western section is really worth exploring: the Westfjords and Snaefellsnes peninsula. Make sure you take some time to explore them!
July or August are the best months to drive the Route One.
Romantische Strasse, Germany
The Romantische Strasse is a winding route through Bavaria and Baden-Württemberg. It's rich in palaces, fairy-tale castles, walled towns and a breathtaking natural landscape. Right from its start, at Würzburg's Residenz, the Romantische Strasse will surprise you with its medieval village of Tauberbischofsheim and other amazing medieval towns.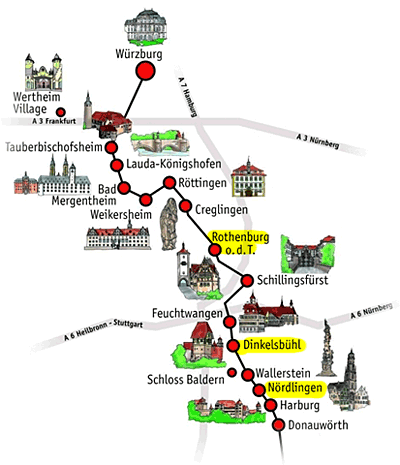 [Image Source: dekluizenaar.mimesis.nl]
The walled city of Dinkelsbühl is worth exploring and make sure you enjoy the views offered to you before crossing the Danube at Donauwörth, by the foot of the Alps until the Romantische Strasse ends at Füssen.
It's definitely a road trip of a lifetime so make sure you allow quite a few days to indulge yourself in ride. Spring, summer and autumn are, by far, the best months for such a trip.
Oslo-Bergen, The Aurlandsfjellet Route, Norway
The Aurlandsfjellet route that joins Oslo and Bergen invites you to travel through beautiful fjord districts and experience the most stunning views of the Sognefjord. As you drive, you'll pass by various tourist destinations that are definitely worth a visit. Naeroyfjord, Flam and Voss are just a few of them. Stunning waterfalls, mountains, steep hillsides and lush rivers will keep you entertained as well. There are so many wonderful viewpoints and interesting stops to do whether to photograph or take a walk that you'll never get bored.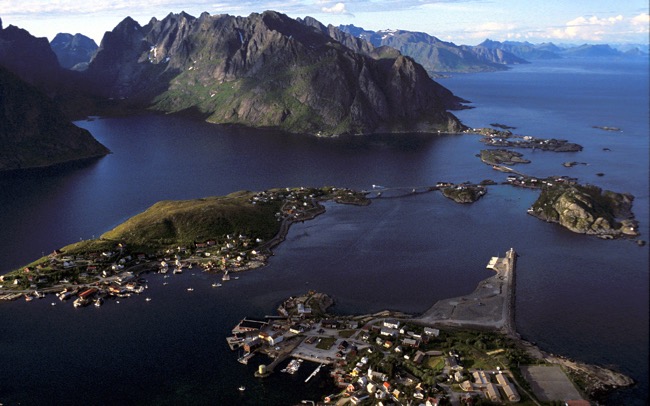 [Image Source: wikipedia.org]
Adventure lovers will also have a great time! It's a great place for hikes and other outdoor activities and there are many excellent accommodation alternatives.
Vancouver to Tofino, British Columbia, Canada
Go to Horseshoe Bay and take the ferry to Nanaimo. Then take the Pacific Rim Highway and get ready for a windy drive through rainforests, overwhelming views of lakes and, why not?, even the view of a bear with their cubs frolicking around.
There are quite a few stops that you'll really enjoy. Coombs Country Market is a great place to buy souvenirs and Cathedral Grove is the place to enjoy the view of some stunning fir trees. Tofino is waiting for you; this privileged surfing spot invites you to drop the car for a few days and hit the big waves with your laid-back attitude.
Southern Spain and Its Fragrant and Tasty Vineyards, Spain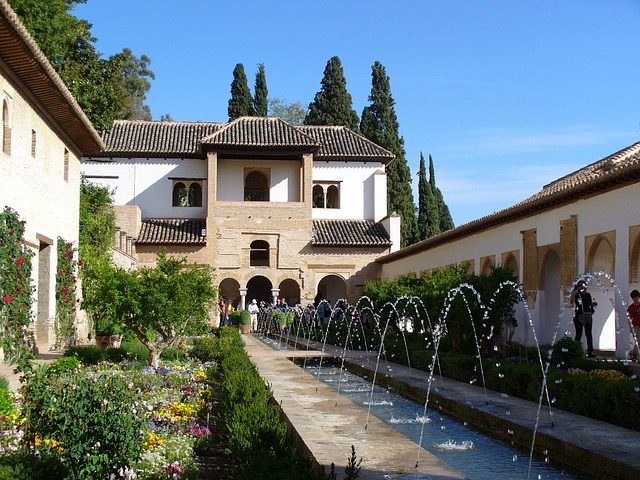 [Image Source: freegreatpicture.com]
Wine lovers will definitely enjoy visiting Southern Spain and its multiple vineyards. Andalusia is famous for its sherry wine. The whole region of Andalusia is amazing, thanks to its Arabic influence that can be appreciated today in many architectonic monuments and Cádiz is also worth visiting.