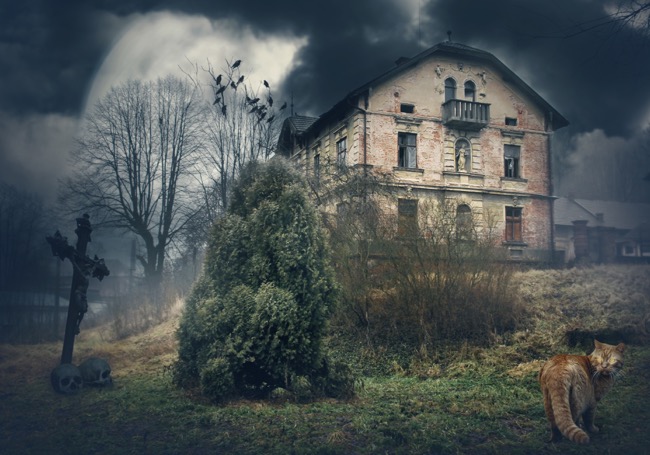 Earth never ceases to surprise us. There are a number of places in the world that hold the power to captivate the mortals in ways beyond their expectations. From sites shrouded in mystery to unexplained natural phenomenon, from unsolved crimes to strange disappearances, there are numerous legends around the world that are passed from one generation to another with their actual causes yet to be pinned down. However, many are also of the opinion that some of the mysteries are just better left alone.
Catch a cheap flight ticket and take a glimpse into realities that are yet to be uncovered – Petra, Jordan – Located in the "Ma'an" region of Jordan, the ancient city of Petra was built in the first century BC, and is believed to hold secrets, yet to be unveiled. The city is made up of hundreds of houses, tombs, obelisks, temples, a 3000-seating capacity theater and altars where animals were sacrificed to ask the gods for a favor. To enter the city, you will need to pass through the narrow Siq Valley, towered by walls on each of the sides and gigantic pillars.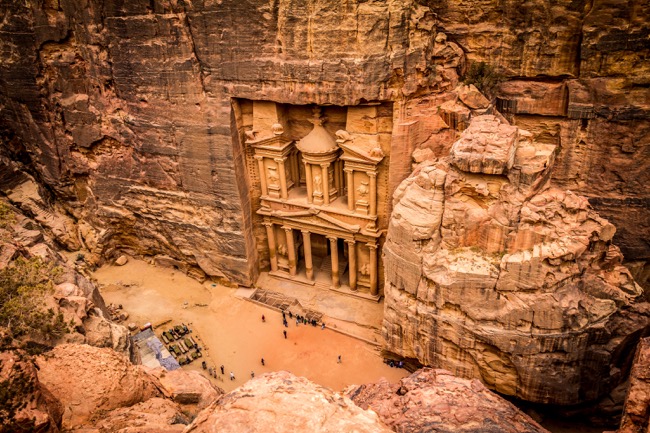 Loch Ness Monster, Scotland – On December 6, 1933, a photo of a creature was published in a leading newspaper which was then followed by a number of countless reported sightings of a monster swimming underneath the dark waters of the lake. It then led to a number of scientific studies, police investigations and hoax calls. Loch Ness thus became one of the top tourist attractions in the country.
Nazca Lines, Peru – Located in South Peru on an arid and isolated plateau, Nazca Lines are huge ground drawings measuring up to 660 feet. The reason for their existence is still unknown but the precise work of art in over 70 "Nazca Lines", include number of detailed animals such as monkeys, birds, fish and llamas. One can savor the views from a plane or from the observations towers.
Stonehenge, England – Regarded amongst the most compelling mysteries of all time, the origin of the Stonehenge is still undiscovered. Almost every type of modern scientific technology has been deployed in order to unlock the secrets of these gigantic structures, but still nobody knows what really Stonehenge is or how was it made. Every summer and winter solstice witness thousands of visitors who gather at this mystical site.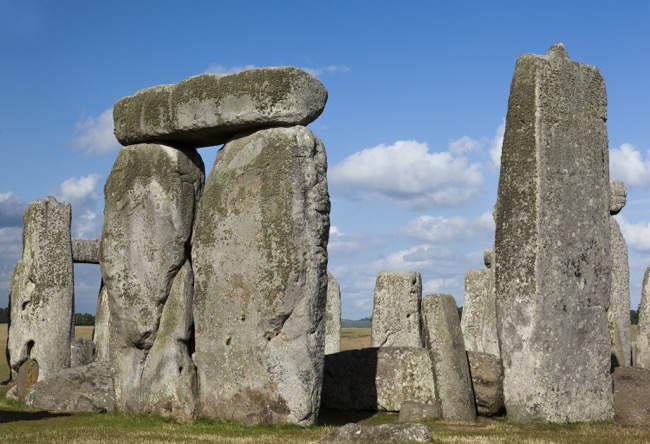 Easter Island, Chile – One of the most fascinating mysteries of all time are the humongous statues located on the remote Easter Island at a distance of 2,300 miles from the Chilean Coast. A total of 887 statues, referred to as the "Moai" are believed to have been built by the Rapa Nui who once lived here. How were they able to move these statues from one platform to another is still not known. Some theories also suggest that these statues were placed by aliens, mainly due to statue's lack of eyes.
Great Pyramid of Giza, Egypt – Dubbed as one of the greatest Egyptian mysteries of ancient times, this splendid pyramid is believed to have been built as a tomb for the then Egyptian king "Khufu". A lot of research has been conducted on how the people at that time could have created such huge, durable and precise structures without the use of modern technology. Many theories suggest it took more than 30 years and over 100,000 workers to finish it, while some believe it was made by something other than human.
Racetrack Playa, Death Valley National Park, California – The phenomenon of "Sailing Stones" has created a lot of confusion amongst the locals of the Death Valley National Park. Weighing about 700 pounds, these stones move around the sandy surface of the playa on their own, sometimes up to 600 feet and leave visible tracks in the wake, leaving scientists puzzled for decades now. It is also believed that the rocks charter a new course once in every three years.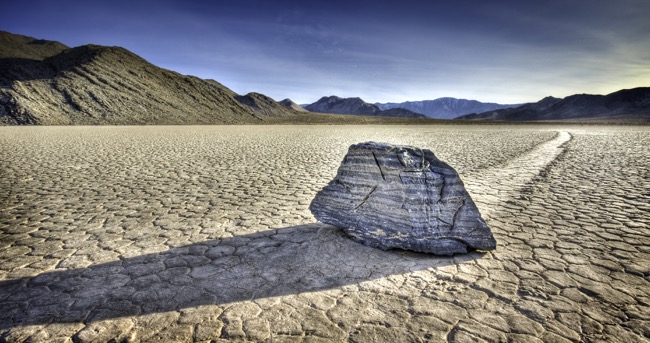 While planning your trip, browse through number of portals to find the best deals and offers. Also, don't forget to check out the exclusive deals offered by the various travel agencies and airlines such as one way travel, round trip travel, last minute flight deals etc.