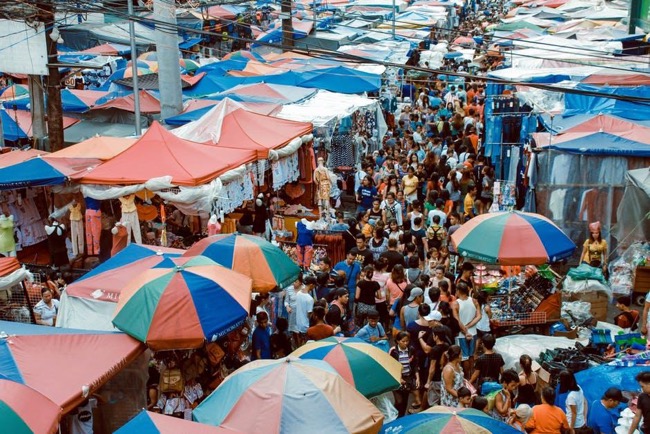 If you could live anywhere in the world, where would it be? Was it the coastal shores of Greece, the cozy neighborhoods of London, or the high mountain peaks of Asia? Life is too short to live in just one country your whole life. Regardless of wherever you dream of traveling, here are a few more places to keep on your radar if you are thinking about becoming an Expat!
1. Koh Samui, Thailand
Not only is there year round tropical weather here, but the cost of living is affordable which made for an easy, laid back island lifestyle. There's everything from impressive nightlife to tranquil retreat centers. It's a great place to simply escape it all. You'll have everything from serious adventuring to easy access to doctors on this remote island. The best thing about this island though, is that sometimes it is called "Coconut Island" because they produce over two million coconuts. They are exported after being picked off trees from specially trained monkeys. You can sip on coconuts all day and bask in the sun. Cool right?
2. Auckland, New Zealand
Filled with some of the friendliest people in the world, who wouldn't want to live here? Though, it is pretty expensive, the views and variety of landscapes make it every penny worth it. Life here is simply beautiful. You are surrounded by amazing food, good company, great coffee and you are always 15 minutes away from something beautiful. Most everyone here speaks English, so getting around and finding work will be a breeze!
3. Cape Town, South Africa
South Africa gets a bad wrap for having high crime, but really, it isn't as bad as any other American city. Don't let the preconceptions of a location keep you from going there! South Africa is a beautiful place, rich and diverse in culture with a total of 11 different official languages. The cost of living is relatively low and jobs are easy to find. As Africa's southernmost country, expats are drawn to it for its beautiful beaches and laid back lifestyle.
4. Mexico City, Mexico
As the heartbeat of Mexico, this city is like no other. It's become increasingly popular for its diverse art scene, beautiful climate, and amazing food. The cost of living is extremely affordable and there are endless places to explore that are rich in history around the area. Though this is also a place that has a reputation for it's crime, it shouldn't stop you from going. There are a lot of millennial professionals making the move down to reap all of its benefits. As far as safety goes, just use good judgment and be aware!
5. Edinburgh, Scotland
Though this place is a bit more chilly and rainy than the others listed, the beauty is still thriving. The mountain peaks and massive castles will have you feeling like you are on the set of Game of Thrones. This city is filled with plenty of hiking trails, lively nightlife and all the international food you could dream of. Edinburgh has a thriving art scene where it is home to one of the largest art festivals in the world (the Fringe Festival). Scots have a vernacular of their own, but technically it's English. So, meeting friends and finding work will be manageable.
6. Madrid, Spain
Right in the heart of the country, this is one of the most affordable places to live in Spain. It's a place you can easily use as a home base to travel all around Europe while you stay. Economy flights out of Madrid run relatively cheap, so you can come and go as you please, but be sure to pick up some trips for surviving your economy flights on the squareship blog.
Though it's a big city, the lifestyle is laid back. The cost of living is much more affordable than London or Paris, and things like public transport, fashion, entertainment and amazing food are all easily accessible and affordable.
This city is still rich in its culture for those who are looking for an authentic place to truly experience Spain's culture. Madrid has hot summers and cold winters – which means you get a little bit of everything in this beautiful city.
7. Manzanillo, Costa Rica
Named one of the happiest countries in the world, the natural beauty and friendly atmosphere is unbeatable. The life here is much more slow paced than in the U.S. Another interesting thing about Costa Rica is that they actually have an amazing public health system. Costa Rica is relatively safe, has year round weather, and has a pretty stable political system. It is also a very earth conscious place that is committed to sustainable resources and easy access to organic food options. With all of this, and some of the best beaches in Central America – this place may be hard to leave! Manzanillo is situated on the Caribbean coast. Next to the beautiful beaches are thick jungles and rich wildlife. Manzanillo is a little more underdeveloped than the rest of Costa Rica, but still has proper access to the essentials. This is a place where you can truly enjoy the peaceful solidarity of an island life.
There are countless places on Earth you can live as an expat. You could live in China one year and Australia the next. Everyone has a different version of paradise. Some people can't brave the cold, and some will melt in the sun. But the places with affordable living, a laid back lifestyle and accessible amenities are the places that will feel like heaven to any expat who comes across it!.
Victoria Howes is an entrepreneur, traveler, and consultant to multiple brands including Travelocity, Hotels.com, and Homeaway. Follow her adventures at victoriahowes.com.