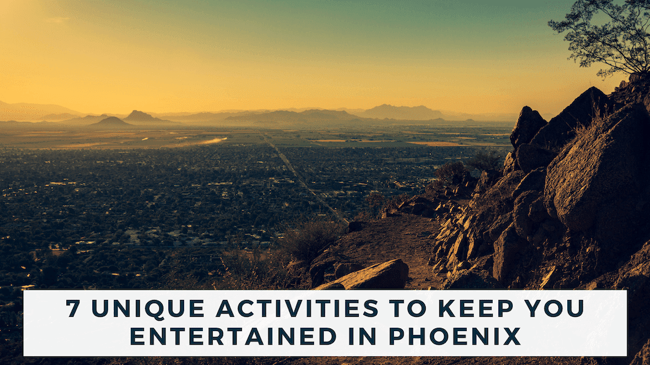 Phoenix is often called the "Valley of the Sun."
It got its nickname from being very warm and sunny (though not in the winter).
This city is the capital of Arizona. It has well-known nightclubs, golf courses, and even luxurious resorts.
But despite its nightlife and warm climate, there are many other activities to enjoy as well.
Phoenix is perfect for exploring museums and going on hot air balloon adventures. And that's just for starters!
Below, we've outlined seven fun activities you can try in Phoenix, Arizona. You'll be dying to tell your friends and family about how much fun this city is!
1. Mystery Castle
Mystery Castle is undoubtedly a mystery.
Here's a little history about this castle:
In 1945, a loving father created this three-story castle for his daughter. He went all-out, and you won't believe your eyes when you see it.
The castle is truly unique. Venturing to this popular spot is worth the trip. You'll see a huge collection of automobile parts, bizarre petroglyphs, and even cement structures made from goat milk!
Today, you can tour the castle and check out this fascinating yet strange house. There's nothing like it anywhere else in the United States!
2. Hot Air Balloon Rides
If you've never been on a hot air balloon ride, what are you waiting for? It may seem scary to be up in the air, but once you're high in the sky, you'll love it!
We promise that you'll have fun (well, maybe not if you're afraid of heights).
For a truly unique experience, book an early morning balloon ride. There's nothing quite like flying over the Sonoran Desert as the sun comes up!
If you book with Rainbow Ryders, you get a yummy breakfast with your ticket. What a perfect way to top off your trip!
3. Hole in the Rock
Take in the views and enjoy incredible rock formations at Papago Park.
Many people enjoy hiking and running at the park, but there's also a popular site called the Hole in the Rock. This is a naturally-formed "window" in the side of a massive sandstone rock. Looking through it, you can see across the entire park!
Hole in the Rock is right near the Phoenix Zoo. You can go to the Zoo and then check out the hole before you leave.
If you don't plan on visiting the Zoo, you can still park there (although you may have to pay for parking, so check before you head over).
After you make it to the top of the trail, don't forget to check out the views and take some photos. The sights are incredible!
4. Wrigley Mansion
In 1992, a historic building known as the Wrigley Mansion was about to get torn down. Thankfully, a couple decided to buy the property and saved it from disappearing for good.
Today, the Mansion is a local landmark.
At Wrigley Mansion, you can taste remarkable cuisine. You can also take a tour and check out the architecture.
During the tour, you will hear spooky stories about the ghosts that reportedly haunt the property. You can ask the tour guide questions and snap some pictures of this beautiful building.
If you end up checking out the Mansion, make sure to swing by their famous Sunday brunch. It's supposed to be quite delicious!
5. iFLY Skydiving
Who says you have to jump out of a plane to skydive?
At iFLY, modern technology makes it possible for you to fly … in a wind tunnel. You can skydive comfortably without stepping foot on an airplane!
Oh, and you can have a blast while doing so!
Bring your friends and prepare for a great time. You'll get to experience the feeling of skydiving without having to take such a big risk!
6. Camelback Mountain
If you're a seasoned hiker, you can't leave Phoenix without heading to Camelback Mountain.
In fact, people come from all over to hike this notorious trail!
It's a double black diamond hike, so it's certainly not for newbies. Though the trail is short, climbing it is a physical feat. Even though it's a two-mile hike (depending which trail you choose), it can take up to three hours to complete.
This adventure isn't for everyone, especially children. But if you're an outdoor enthusiast who is up for a challenge (and wants to take some sweet Instagram photos), Camelback Mountain could be the experience of a lifetime!
7. Musical Instrument Museum
If music is your thing (or even if it isn't), you should check out the Musical Instrument Museum. It happens to be the world's only international instrument museum!
At the Museum, you'll be able to view their permanent collection and see some traveling exhibitions. You'll learn a ton about musical instruments from all over the world.
If you're planning to visit a specific exhibition, check the website before your visit. Exhibits change frequently, and you don't want to get your hopes up for a show that has already come down.
In addition to the museum, there's also a 300-seat theater that hosts film screenings, lectures, and musical events. Visitors say that the theater has some of the best acoustics of any venue in the country!
And don't forget about the gift shop. At the store, you can find unique, music-themed treasures such as jewelry, stationery, and books.
——————————————————————————————————-
Based on this list, where do you see yourself venturing to first?
Hiking Camelback Mountain sounds like fun!
And what about skydiving indoors? Who knew you could try a fun hobby like this?
Whichever activities you go for, don't be afraid to try something new. You never know if an adventure will lead to new hobbies and passions for you to pursue.
And if you're local, that means you can come back and do the same activity again. You may have missed something and can gain a new perspective when you return.
Now get out there and live life to the fullest in Phoenix!
Author bio: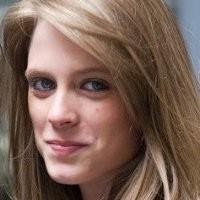 Caitlin Sinclair is the Property Manager at The Ryan. With over five years of property management experience and many more in customer service, she has a passion for her community and looks forward to making The Ryan a great place to call home.