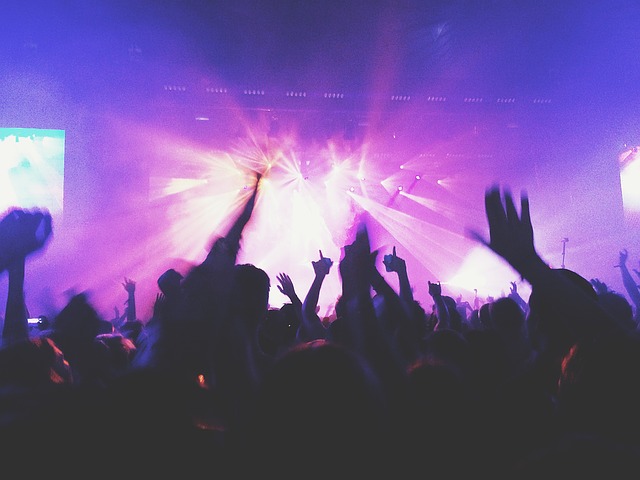 One of the most popular elements of a vacation is seeing live entertainment on stage. Seeing people exercise their talents in a unique production can be a source of relaxation, inspiration, and excitement all at the same time. And because there's such a diversity of different types of live shows available, everyone can find something they love.
But which live shows are most worth seeing?
The Best Live Shows to See
These are some of the most important live shows to consider:
Concerts. Concerts usually focus on music, but the type of music they feature can vary dramatically. You could see an orchestral performance of a piece of classical music, or attend a show performed by your favorite rock band. You could see a famous singer, or an impersonator of a favorite singer. Either way, most performers try to give you strong visuals like lights or on-stage movement to accompany the beautiful sounds.
Dance. Dance is another mode of performance, and a somewhat less common one. Most dance performances rely on at least some musical elements, but there's a wide variety of dance performances to choose from, all stemming from different traditions.
Flamenco. One of the most impressive combinations of music and dance is flamenco—an artistic performance style that originates from folklore traditions in Spain. Shows like Cardamomo combine exciting traditional music with fantastic costumes and lively, immersive dance movements, and are worth checking out—especially if you've never seen a flamenco performance.
Ballet. To the uninitiated, ballet may seem uninteresting, but it's a unique combination of music and onstage dancing that can be impressive and moving to anyone interested in live entertainment. Popular titles like Swan Lake, The Sleeping Beauty, and The Nutcracker are all solid options if you're new to the genre of performance.
Plays and musicals. Of course, you could also go see a play or musical, which focuses on a narrative, with compelling characters. It's an easier form of entertainment to follow, and one that can be both exciting and inspiring—especially if the right actors are headlining.
Gymnastics and athletics. Some shows combine elements of gymnastics and athletics, putting acrobats and athletes on display as part of a broader performance. For example, Cirque du Soleil shows often center around a theme, with talented circus-like performers, athletes, and gymnasts participating in that theme.
Comedy. Some people prefer comedy shows as their entertainment method of choice. Standup comedy is straightforward, and can often bring you a laugh (so long as you're engaged with the onstage comedian), and improv shows can bring you a dose of absurdity and unexpectedness.
Cultural celebrations. Other shows stem from cultural traditions, and have an entertainment format unique to themselves. You may have to seek out local theaters and productions for these types of shows, since they don't always make headlines or make it to the big theaters.
Tips for Getting the Most Out of Each Performance
You can also increase your enjoyment of live shows by following these tips:
Step out of your comfort zone. You'll get more enjoyment out of a show that defies your expectations and serves you something new than one that gives you exactly what you expected. Spend some time looking for shows and opportunities to broaden your horizons; you'll be glad you did.
Look for discounts. Shop around for discounts; you may be able to find them for earlier performance, or you may find deeply discounted tickets for same-day performances that haven't yet sold out. Discounts can help expose you to shows you may not have otherwise considered, and can help you save money, so you can get more entertainment for your budget.
Do your research. Finally, try to do some research before you see the show. Learning a bit of backstory about how the show originated can give you a better context and deeper appreciation for its story, and understanding the fundamentals of the culture that's created the performance style can help you feel more immersed in it.
Almost any vacation or getaway can be spiced up with the addition of a live show or two—and live performances make for a perfect night out with your family, friends, or loved ones in your hometown, as well. Consider a wider range of different live shows, and you'll have more entertainment and inspiration in your life.