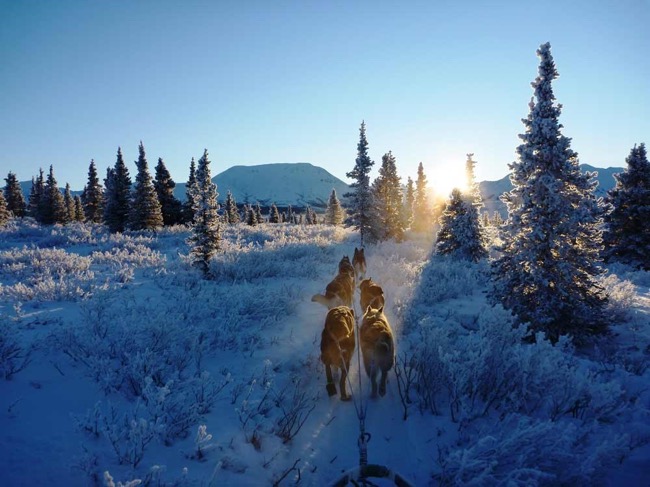 Nature is beautiful, but can also be harsh and unforgiving. If you are planning to go out into the wild for a hiking or camping trip, you must know how to survive when the necessary amenities of everyday life are missing. It is especially true when it comes to being in the wilderness during winter. Being ill-equipped to handle the cold in the great outdoors can land you in danger. Here are some of the best tactics to survive the cold wilderness.
Get proper camping gear
There is no better option than a tent for camping in a cold forest! You can hang a candle lantern inside the tent to keep the interior warm. Be careful so that it does not cause a fire hazard. You should also keep a towel handy to wipe off condensation.
Get the right sleeping pad
In the winter, we lose more body heat via conductive heat loss while sleeping. That is why you need to get the right sleeping pad that is thick and sturdy. If you think that the sleeping pad is not soft or warm enough, you can stuff it with few extra clothing. If you are willing to spend a little more money, you can also get a sleeping bag with heating features for the ultimate comfort!
Dress yourself adequately
You need to dress the part when camping in the wild during winter. Have the right kind of footwear. In addition to that, get the best winter gloves and jacket. Dress in layers and pick bright colors so that you are easy to spot even in the wild. Get the correct eyewear to protect your eyes. Though boot and glove warmers are not absolute necessities, they can add to the warmth.
Keep your loved ones informed
Inform at least two people about your camping trip. Let them know when and where you are leaving and when you will return. Giving your itinerary to a loved one means if you are stranded or lost, rescuers can get to you by picking up your trail.
Carry ample water and food
You cannot survive the cold without proper nutrition and hydration. So, you need to pack as much food and water as possible. Get items such as fruits, protein bars, biscuits, dry fruits, nuts and others that will stay edible for days.
Do not feel shy to use local horse transport
Relying on horses for transport is an excellent idea. Even if you are not a pro rider, you should give this a try. It is no breeders cup order of races with swift moving horses! So, you can relax and enjoy the ride.
Keep the hiking basics handy
You need to get batteries, flashlights, rain gear, matches, pocket knife, sun protection and much more. Pack them all in a bright colored sack for quick identification.
Not every nature lover can survive being out in the wild during winter. Often people come back with discomforts ranging from fatigue due to hunger and back pain due to improper sleeping posture. If you are planning for such a trip despite the risks, you should at least be well-prepared!
Author Bio: 
Mandy Bular is a freelance content writer. She has written many good and informative articles on different categories such as technology, health, fashion, education, career, travel etc. She is a featured author at various authoritative blogs in the health and fitness industry and currently associated as a blogger with a various blogs.