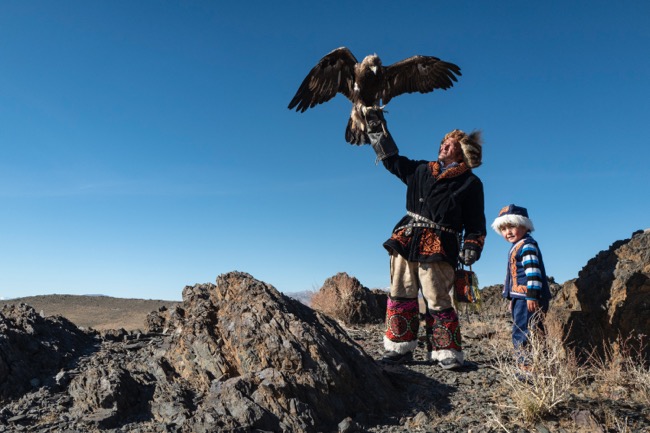 If you're looking for a holiday that's off the beaten path, then you should consider a wildlife holiday in Mongolia. If you're like most people, you probably don't know much about Mongolia, nor what sort of wildlife live there. Keep reading and you'll find out about some of the best wildlife holidays you can engage in and some of the tours in Mongolia that make them possible.
A little background on Mongolia
Mongolia is located between China and Russia, and is about the same size as Alaska. It is completely landlocked, contributing to its relative isolation from the rest of the world. Its capital is Ulaanbaatar, located in the northeast region of the country. In the north, you may be surprised to find quite a bit of Slavic cultural influence, coming from Russia. That's because Russia occupied Mongolia from 1924 to 1990.
Then in the south, you've got the Gobi Desert, and in the west you'll find influences from Kazakhstan, including in the way the people dress and the customs they follow.
Mongolia is also known for its seemingly endless open spaces, clean air and untouched nature. It is home to wildlife such as yak, reindeer, goat, bears, wolves, camel, squirrel, marmots, eagles, hawks, falcon and more. It's also one of the only places left in the world where horses truly live in the wild; all of these factors making a trip to Mongolia one of the best wildlife holidays in the world.
Eagle hunters
Kazakh eagle hunting is a tradition that is depicted in cave paintings that go back to the Bronze Age, during the reign of Genghis Khan. These eagle hunters are still around, and invite guests to visit them and learn about their lives and pick up some falconry skills. There are even festivals in western Mongolia that demonstrate the intimate relationships between hunters and eagles.
To be clear, 'eagle hunters' don't hunt eagles, but rather, they hunt with eagles. The main species of prey that the human-eagle duo pursues are red foxes, wild cats, hares and wolves. It may sound crazy to think of an eagle going after a wolf, but the Siberian golden eagle has a wingspan of two meters!
Currently there are only around 250 hunters who actively hunt with eagles, but it is a skill that continues to be passed down through the generations. Hunting eagles isn't just something that's done out of a necessity for fur, it's also done because it's a huge part of the identity of the Kazakh people in Mongolia.
These Mongolians speak Kazakh and are practicing Muslims, whereas most Mongolians practice Buddhism. In fact, in 2011, Kazakh eagle hunting was added to the list of the Intangible Cultural Heritage of Humanity by UNESCO.
You can find a plethora of tours while travelling in Mongolia that are sustainable and socially responsible that let you join the eagle hunters. Every fall and spring there are Golden Eagle Festivals, and during such festivals, you can be a guest of a local family and participate in the festivals. Not only will you experience eagles up close and personal, but you'll also learn how to live like a nomad; no schedule and activities totally dependent on the weather.
Wild horses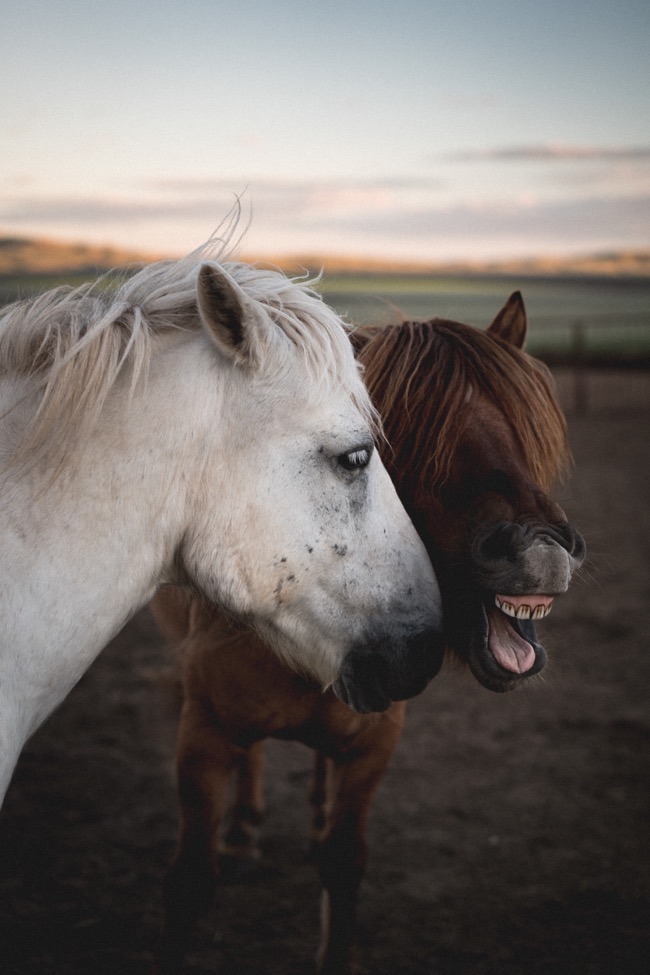 If you want to be an active participant in helping wildlife in Mongolia, you can sign up to be a Citizen Scientist and help in the monitoring of the wild horses in Hustai National Park. In doing so, you will be helping to protect and serve the unique ecosystems of Mongolia.
Principle among the horses that make up this ecosystem is the takhi. 'Takhi' in Mongolian means spirit, a fitting name for an animal held so dear to the culture and traditions of the land. The takhi are the last remaining breed of truly wild horses in Mongolia. Once spread from China to France, now these horses are confined to just Hustai National Park.
So what can you do? If you sign up for this sustainable, socially conscious type of tourism, you will be in charge of observing the horses, day to day, taking notes about their health, behavior, growth and numbers. This data will then help biologists and conservationists with the reintroduction of these horses into the wild.
As a volunteer, you're stay in a shared yurt in Hustai National Park, under the vast sky and among the very wildlife you came to see.
Reindeer herders
Mongolia is home to the Tsaatan people. This is a small society of reindeer herders. They originally came from southern Russia, but crossed into Mongolia in the middle of the 20th century and made their new home in the Taiga. The Tsaatan are a nomadic people, moving as the seasons change, and using reindeer for milk, transport and even as sort of family pets.
If this sounds interesting to you, can you actually be a guest of the Tsaatan people. You'll live with them in their isolated camps, which are only reachable on horseback. If you do choose to stay with the Tsaatan people, you should contact someone within the community, instead of booking with an outside tourist agency.
You are highly encouraged to go in the heart of winter. It will be cold and harsh, but you will witness a natural beauty that few people in this world do.
Taimen fishing
If you fancy yourself a fisherman, there is no greater privilege than to be able to fish for taimen in Mongolia. These extremely large fish are members of the salmonid family. They live for almost fifty years and in that time grow to reach 1.5 meters in length.
You'll be the guests of local fisherman, and join them while they fish for taimen in small rivers and tributaries. What's more, you can feel good about going fishing for taimen (as long as you make sure to choose the right tour company) because most tours are highly involved in conservation of this magnificent fish. For that reason, Mongolian has the world's healthiest tiamen population. And, for this reason, you won't be keeping your fish, instead you'll be releasing it back into its natural habit for future generations to appreciate.
Gun Galuut Nature Reserve
If you want to see many of the species that call Mongolia home, you may want to consider a trip to the Gun Galuut Natural Reserve. This reserve is spread across 20,000 hectares, and is home to a varied ecosystem. Its main function is to aid in the conservation of endangered species. There are various zones in the Reserve, and those are the mountains, the lakes, the steppes, the humid zones and the rivers. Each zone is home to unique wildlife that you won't be able to see anywhere else.
In the steppes you'll find a plethora of birds and small mammals. In the lakes, you'll enjoy gulls, ducks, swans, storks and geese. In the rivers you'll see the famous taimen, along with pike, burbot, and the flathead asp. In the rivers you'll see many of the main fish as in the lakes zone. And finally, in the humid zones you may have the chance to see the black stork, endangered around the world, but thriving in Mongolia.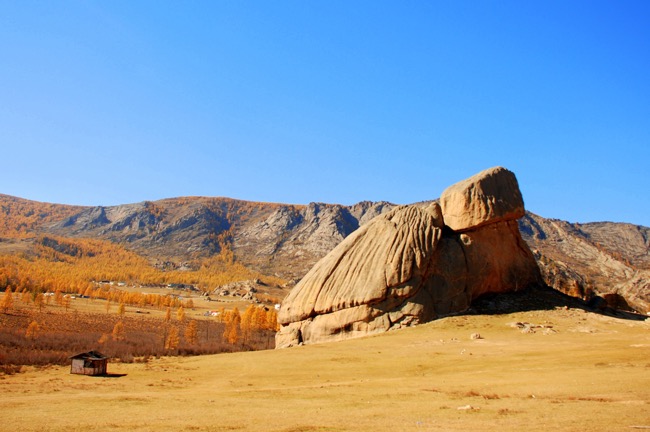 If you're looking for a holiday that is a little different than the status quo, you should definitely consider Mongolia. You can stay with a host family, contribute to the local economy, and help conservation efforts by booking a tour with a conservation-conscious tour company. Afterwards, if you need a little R&R, you can head to a luxury hotel in Ulaanbaatar. Best of all, during a holiday in Mongolia, you'll learn a new way to think and see the world, and in doing so gain some insight into your life to ponder on your flight home.