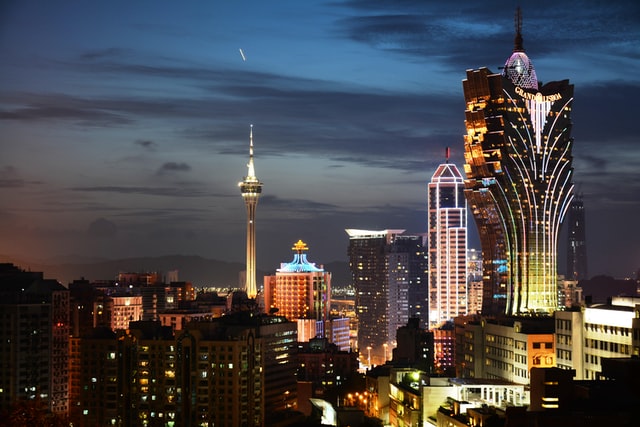 Online gambling has become the preferred form of entertainment for people who enjoy casino games, sports betting and poker. There are more people playing online than in brick-and-mortar venues according to PlayUK.com, so land-based casinos, bookmakers and poker halls have comprehensively lost the battle. Having said this, a few top travel destinations for gamblers continue to attract large crowds and thrive in spite of the overall unfavorable context. Las Vegas, Reno, Macau and Monte Carlo are just a few of the places worth considering by avid gamblers who won't settle for second best.
Las Vegas
There's no better place to visit if you are an enthusiastic gambler than Las Vegas, the hidden gem in Nevada. For decades, this has been the go-to destination for players hoping to win a fortune, but it has become much more than that. The Strip has a lot to offer in addition to gambling, with amazing shows, concerts and shopping opportunities for those who choose to make their next vacation here. You will also find some of the best hotels in the world here at exceptional prices and unmatched VIP packages.
Reno
The overwhelming majority of gamblers traveling to Nevada are heading to Las Vegas, but Reno has plenty to offer. This gambling destination is not as packed as Sin City, therefore it is a more suitable place to visit if you seek an affordable vacation. The casinos are just as good and regardless of the gaming genre you fancy, there will be plenty of worthy alternatives and sufficient competition. The proximity to Las Vegas means that you can always take a drive and compare the two gambling hubs.
Monte Carlo
No other European city is as good as Monte Carlo when it comes to gambling, especially for luxury casinos. James Bond movie fans fondly remember the scenes filmed here and playing in the lavish Monte Carlo casino will leave a long-lasting impression. The city also hosts the famous Formula 1 Monaco Grand Prix, so motor racing fans can hit two birds with one stone. The proximity to other great cities in France and Italy makes a vacation here ideal for those who seek alternative forms of entertainment.
Macau
The only real competition to Las Vegas is the glamorous city of Macau, the only place in China where you can legally play casino games. Those who built the glamorous casinos here were inspired by Sin City architecture and the results speak for themselves. This is the place where highrollers come to play at high-stakes blackjack and baccarat tables, or to put their poker skills to the test. The only thing missing is the possibility to bet on sports, but for every other forms of gambling, Macau is an excellent destination.