Surf camps are great for catching waves in a relaxed yet concentrated setting. But before you decide which one to attend, it's important to clearly identify what you're looking for. Will this be your first time on a surfboard, or are you looking to refine those backside aerial tricks?
Different camps offer different sorts of waves, and some cater to specific skill levels better than others. And surf vacation accommodation options vary, including everything from luxury Hawaii vacation rentals to windswept island huts.
Oahu: Turtle Bay Resort
We start at the top end in Hawaii, historic home to the sport of wave riding. Located on Oahu's famous North Shore, the Turtle Bay Resort features luxury accommodations spread across nearly five miles of exclusive beachfront.
There are pools, golf courses, tennis courts, and a top-class surfing school. Founded by surfing legend Hans Hedemann, the school offers customized classes and equipment for every skill level.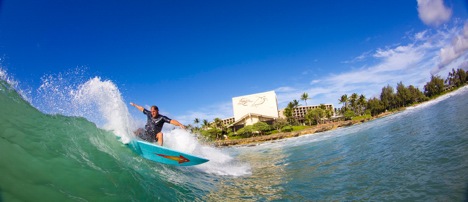 [Credit: TurtleBay.com]
Santa Cruz: Richard Schmidt Surf School
A bit more on the humble side, the Richard Schmidt Surf School Inc. is run by Schmidt himself. A former professional big wave rider, he has been teaching others to surf since 1978.
The school is based in Santa Cruz, California, and offers a guarantee that you'll stand up and ride a wave during your first lesson. Sports massage and video coaching are also part of the package, and you'll stay in a comfortable tent at a KOA campground.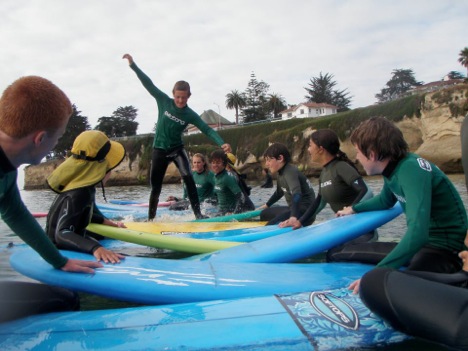 [Credit: Richard Schmidt Surf School]
Puerto Vallarta: Las Olas Surf Safaris
Las Olas Surf Safaris For Women launched in 1997, back when there were very few surf camps available exclusively for women. Priding itself on fostering a supportive atmosphere, this camp is based in Puerto Vallarta, Mexico and features lodging in oceanfront cabana-style villas.
Guest also enjoy daily breakfast and yoga sessions. There is also a bustling nightlife scene just a few minutes away.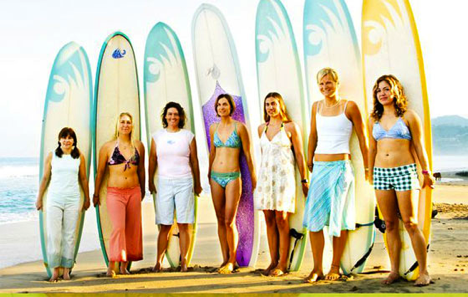 [Credit: Las Olas Surf Safaris]
Brazil: EasyDrop
Down in Brazil, EasyDrop offers year-round surfing instruction for all skill levels in addition to beachfront lodging, food, and spa services. Lessons take place at some of the country's most beautiful beaches in Itacare, Bahia.
EasyDrop has a unique teaching approach designed for maximum surfing success in a minimum amount of time. And all surf lessons are delivered with their motto "100% safe and 200% fun".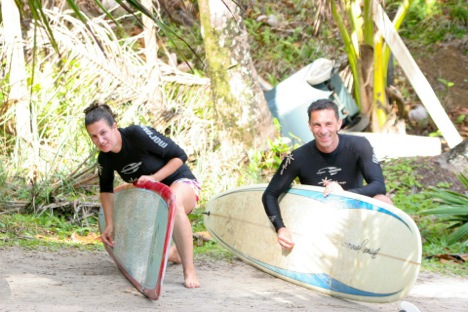 [Credit: EasyDrop]
Portugal: Baleal Surf Camp
Ideal for beginners, the Baleal Surf Camp sits at Cantinho de Baia beach on the Peniche Peninsula in Portugal. Its steady waves peel smoothly both to the left and right, and there are more than 30 breaks nearby to suit every skill level.
Beachside lodging options include a hostel and a few small apartments, and luxury accommodations are just 15 minutes away. Guests also have a choice of camps that can last three, seven, or 14 days.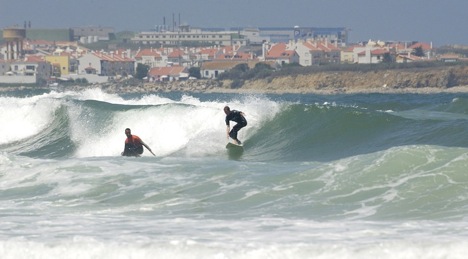 [Credit: BalealSurfCamp.com]
Australia: Waves Surf School
Finally, any discussion of top surf camps has to include the options down under. Waves Surf School is notable for a flexible schedule that can be customized to suit any needs.
There are one-day surf trips as well as five or seven-day excursions to some of the continent's top spots, some of which are otherwise unreachable. The school offers overnight cabin lodging and all kinds of nighttime entertainment options on dry land.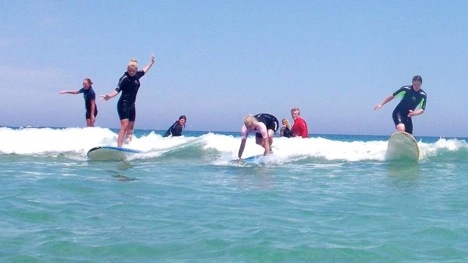 [Credit: Waves Surf School]
About the Author
Jason Laloux is a freelance travel writer. When he's not planning his next surfing vacation, you might find him being a cosmopolitan hedonist and devouring haute cuisine from around the world. His favorite travel destination include Costa Rica, France, and Las Vegas.