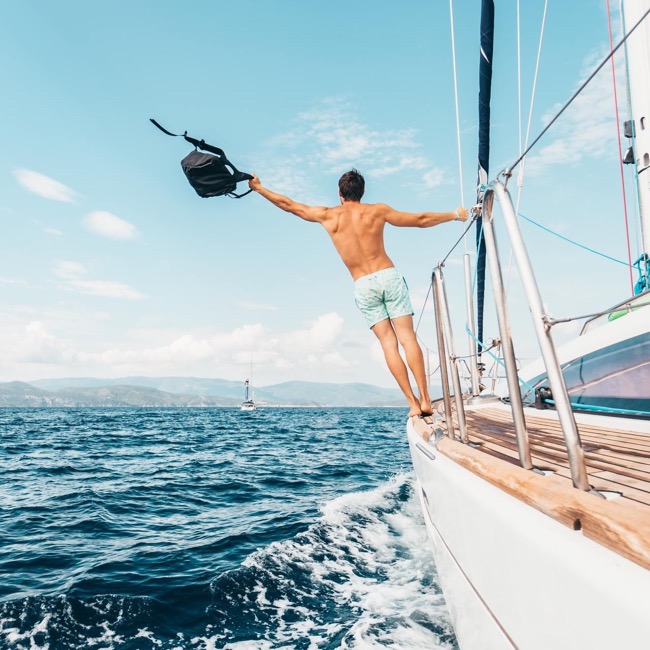 Situated in the northern metropolitan area of Miami, Fort Lauderdale is renowned for its many marinas and water canals, making it the perfect location for a luxurious experience on a yacht rental. The city is often referred to as 'the boating capital of the world,' or 'the Venice of America,' due to the 300 miles of waterways and 40,000 resident boats docked in the area.
If you're planning on hiring a yacht rental in Fort Lauderdale, you'll be spoiled for choice on the city's many destinations and experiences on offer for those who can travel by boat. There are many beaches, islands, and coves to explore. Every year the city also hosts the popular Fort Lauderdale International Boat Show, which is one of the largest shows in the US. Not to mention the many picturesque beaches with large piers and the city's long boardwalk.
Due to the sheer number of full-service marinas and clear blue waters, Fort Lauderdale is one of the best city's to rent a boat in. 
It is the perfect city to rent a boat in because of the numerous full-service marinas and beautiful waters waiting for you to navigate. With a yacht rental in Fort Lauderdale, the opportunities are endless! 
Places to see
Here are some of the many destinations you can visit:
Marina Bay
This luxurious marina is one of the grandest in all of Fort Lauderdale. Not only that, but it's also just five miles from New River, which is a gateway to the city's many stunning beaches. In Marina Bay itself, there's plenty of high-end gyms and tennis facilities, as well as a business center, a private theatre and loads more! Think of it as a lifestyle destination with country club facilities!
Dania Beach
Dania Beach is just a six-mile trip south of Fort Lauderdale. If you're a sun-worshipper looking for a more relaxed and quiet beach, then Dania Beach is the one for you! It's perfect for people who hate crowds and want to get a break from the city's louder cosmopolitan scene.
The Florida Keys
This breath-taking collection of coral reefs and islands is just off the southern tip of Florida near the Gulf of Mexico. Key Largo is the closest island in the Florida Keys to Fort Lauderdale. By travelling here in your yacht rental, there are plenty of beautiful white sand beaches and snorkelling opportunities for you to make the most of.
Fort Lauderdale Beach
One of the city's most popular and famous beaches, it's a great place to relax, shop, or chill with your friends and family. There's also a wide range of activities for beachgoers to take part in, including windsurfing, jet skiing, volleyball, snorkelling, scuba diving, deep-sea fishing and rollerblading!
Yacht rentals with Nautal
Yacht rentals in Fort Lauderdale are a unique experience! Hiring your own private yacht means you can spend either a few dates or weeks enjoying cocktails, sailing the surrounding oceans, and tasting unique dishes prepared by the chef on board. Choose from luxury catamarans, sailboats, motorboats and so much more!