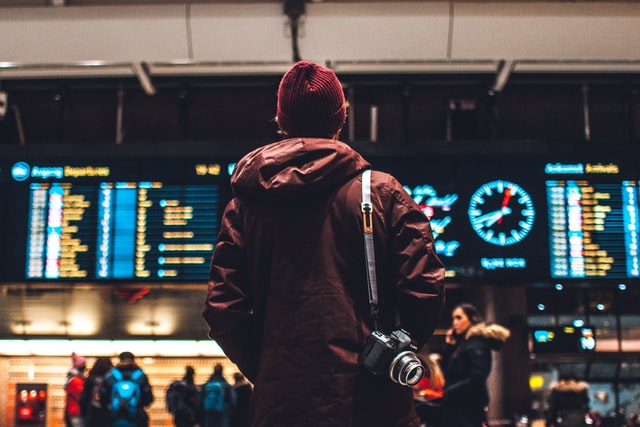 If you are into traveling, we are sure you already have your own list of favorite travel gear. However, maybe the list we are going to give you in this article has something that will make your life easier during your future travel adventures. 
Now we didn't want to give a complete guide on how to pack light: from clothes to a first aid kit and similar. At this moment, we would like to focus on the best travel accessories. 
Portable Charger
One of the best chargers we have used in the past is the Anker PowerCore Fusion 5000. This portable charger is definitely worth taking into account mainly because it works as a portable battery and a wall charger at the same time. So, it doesn't matter whether there is a power outlet or not, this charger will do its job. 
Universal Travel Adapter
When you start travelling around the world you will be surprised on the number of different outlet styles being used in different countries. Your best friend in this case is Kikkerland UL03-A, a quite lightweight and handy universal travel adapter which will make it possible to charge your devices wherever you are.
Sleep Mask
Well, maybe you have never thought of wearing a sleep mask, but when you are on a long trip you simply need to sleep a little. Once you try wearing one there are great chances it will become an essential item on your travel list. Having this in mind, we have to recommend the Bucky 40 Blinks. It's definitely the most comfortable we have ever used.
Ear Plugs
A perfect companion to your sleep mask are the ear plugs. Simply put on the sleep mask, put in the earplugs and you can have a good sleep anytime and anywhere. Aldo, if you are trying to focus on your work while on the plane, they can help reducing the background noise. We highly recommend the HEAROS Xtreme Ear plugs. There are 14 pairs in the pack, and they are comfortable and easy to insert.
Wireless Earbuds
When you are not using the earplugs mentioned before, you may find a pair of wireless earbuds quite handy to make your travel time run faster. Just load your playlist on your smartphone and enjoy. There are many wireless earbuds on the market today, but if you can choose make sure to pick the ones with a very long battery life. 
Mini Tripod
If you are into recording videos with your iPhone or taking group photos the Glif Tripod is the one to choose. You can easily use it as a phone stand which will make it easy for you to watch videos on your smartphone. 
Travel Flashlight
One of the best we have used is the Prometheus Beta QR Lights (AAA). It's very compact, just like a pen but half its length. It has a high and low light and you can use it as a lamp. You can wear on your key strap and thank to the built in mechanism it is very easy to take it on and off.
USB to Car Charger adapter
The one we can recommend here is the Griffin PowerJolt. It is one of the smallest adapters and although you may not need it all the time it is great to have it when needed. 
USB Charging Cables
During our travel we just have to have a charging cable. You don't need a long charging cable here. The best ones you can take with you are a 1-foot long USB Lightning cable which has the ideal length for a charging cable, and a 6 inches long USB mini cable to connect you camera to the laptop and a 6 inches long micro USB cable to charge any device you have that has a Micro USB plug.
Organizer Pouch
Having a small and handy organizer pouch, ideally with a snap hook is an ideal piece of equipment to store all your cables in. Not only it saves your cables and adapters from falling out, but it is more likely that your cables and wires won't tangle inside. The one that has been doing its job perfectly well for a while is the Q-Kit produced by Tom Bigh. Just try it and you will be more than satisfied.