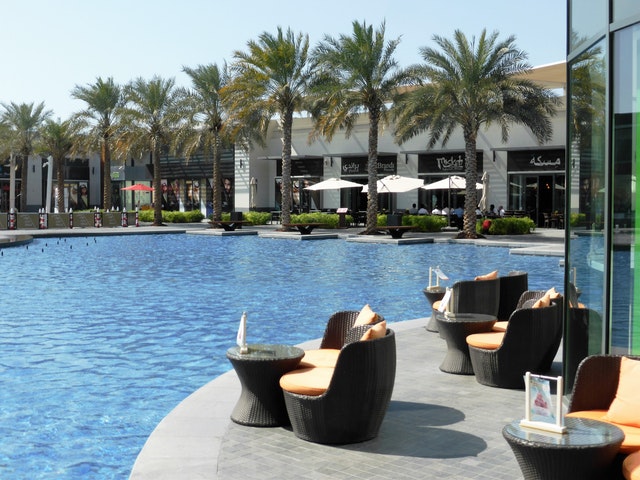 Timeshare is one of those things you may have heard about, but aren't really sure how they work or why someone would want to buy one. They've gained a notorious reputation for being a scam, but are they really? In this post we'll explore the modern timeshare concept and explain why over 9 million people in the U.S. alone have chosen to buy one.
What is a Timeshare?
In general, a timeshare is a vacation ownership product in which several different people own a share of a timeshare unit within a resort or hotel. Most timeshare products are for one week of vacation time at a specific resort. There will usually be about 52 owners per unit because there are 52 weeks in a year. A timeshare unit is usually more spacious than a hotel room and typically comes equipped with a kitchen and at least one private bedroom. Families and larger groups benefit the most from timeshare because it is almost always cheaper to rent one room with multiple bedrooms than two separate rooms.
It's important to note that not all timeshare products are structured in one week increments at one resort. Some timeshares are points-based products where an owner is given a certain number of points to use each year or every other year within the resort developer's network of resorts. For example, WorldMark by Wyndham timeshare owners can vacation at one of the many different WorldMark resorts around the U.S.A. after they've bought timeshare.
Back in the 80s and 90s the concept of a timeshare had a very different meaning. Back then, when you bought a timeshare you were forced to vacation to the same spot at the same resort year after year. Nowadays, that is rarely the case. Even if your timeshare is not a points based product, it can almost always be exchanged through services like DAE, RCI and II for a different resort in a different destination for a small fee.
Retail Timeshare vs Timeshare Resale
If you buy a timeshare through a resort directly, you're basically just throwing away thousands of dollars. Resort developers have high overhead costs that get passed on to the consumer. Developers must pay for the free gift offered to get you into the tour as well as the sales staff's salary, building utilities and more.
Timeshare resales on the other hand are for sale by owner. Individual timeshare owners looking to sell or rent out their timeshares do not have the same overhead costs as developers. They simply come online and advertise their timeshares for sale or rent. This is how you're able to obtain many timeshares at significant discounts.
Timeshare Resale Rentals
Did you know you can come online and rent a timeshare on the resale market from an existing owner? This is a relatively unknown travel hack that can be used to save you thousands of dollars. When you rent a timeshare from an existing owner, your experience will be similar to that of renting a hotel room. You stay at the unit for a period of time and do not own the unit at the end of your stay. This is a great way to try out the timeshare concept before committing to a full purchase.