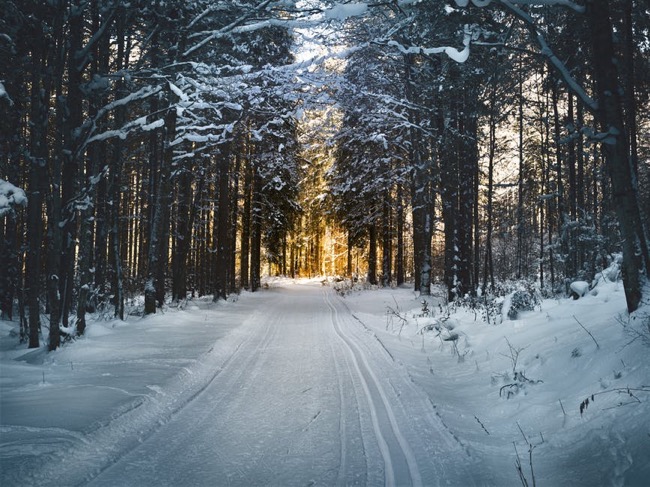 Winters are long gone. The chilly breezes and snow turned into the blossom season and now summers are at its peak. Streams have amazing water flow from the melting glaciers and monsoon rains and summer fruits are ripe for you to eat. Even animals have woken up from their hibernation and breeding season have just begun. But a part of us still misses those snowflakes and winter games that we used to play. But just like any season, winters will return in a few months' time and we will have another opportunity to do things we love which we have missed last time. So for this reason, I am going to write about amazing destinations that we have missed last winters, and to embark on a journey to visit one of them to enjoy fullest.
Make this year's winter more special by visiting a special place. For me, I personally prefer a place where I can enjoy the sunshine. While the whole world is high in their spirits of throwing snowballs, I will be visiting Kingston, Jamaica and drink my beer on a white sand beach. I have my trip planned out almost half a year in advance because I cannot resist the temptation of leaving my cold town and going to a tropical climate for a few weeks. But you can visit anywhere you like to maximize your winter fun.
Amazing winter destinations
I have mentioned a few travelling destinations for the upcoming winters. These places have their own unique charm, and you can spend quite an amazing time with your family, loved one, friends, or even alone. So pack up your bags and be ready for the most awaited time of the year to take this unforgettable trip.
Bangkok – Thailand
Thailand is an irresistible place to visit in any season. But the ideal time to visit this piece of heaven is in winters as the summers are always wet and rainy. You can spend a good time away from cold and on the white sand beaches. Thailand also provides an amazing opportunity to explore its forests and dip in waterfall ponds. So travel to Bangkok this winter season, and maximize your fun.
Chicago – USA
Known to the world as Windy City, Chicago is a special place to be in winters. The city transforms into a snow mecca, and everything is white there. This place is truly a winter destination for everyone. Lake Michigan is also one great place to plan your outdoor activities. So visit Chicago in winters and enjoy its unique and cold side.
Tallinn – Estonia
It is said that old places have a soul, and in the case of Tallinn, it is quite right. This medieval town is another place in winters, and the bending of snow with the beautiful buildings is a sight to behold. There are a lot of things to do and places to visit in Tallinn, so we recommend you to plan your trip accordingly.
Tokyo – Japan
Tokyo is the capital of Japan, and it is one of the most populous cities in the world. But in winters, this city is overcrowded with snow and amazing sceneries. The parks and natural spaces in this city are some of the best to visit and enjoy.
Nalter Valley – Pakistan
Nalter Valley is a small town near the provincial capital city of Gilgit, in the semi-autonomous region of Gilgit Baltistan, Pakistan. This place has an amazing ski and snowboarding resort that is open for all the thrill-seeking people. The place is also surrounded by some of the highest peaks in the world, and the scenery is outstanding beyond any description. So we highly recommend you to visit this place, and if you want to ski down any high-altitude mountain slope, it can be arranged too.
Atlas Mountains – Morocco
The Atlas Mountains in Morocco can be another potential destination for you in this upcoming winter season. The mountains are covered in snow from November to April. You can do some camping and trekking in the peak winter season, and even climb a few peaks above the tree line.
Lapland – Finland
Lapland may have one of the longest days in summer, but this place is lit only from the lights of Aurora Borealis in winters. With so much uniqueness about this place, it becomes one of our recommendations for this upcoming winters. But be warned, this place is also one of the coldest places on earth.
Harbin – China
If you are travelling to Harbin, China, make sure it is in January. This place celebrates one of the biggest winter festivals in the whole world. You can see palaces, hotels, and buildings completely constructed from the ice. These designs are not only unique, but they are also real-life size, so you can only imagine back at your home how much effort is put to create them. Live the reality in this place by visiting it in the specified time, and have a blast in winters.
Pamir – Tajikistan
Pamir Mountain range is always snowy and beautiful all year round, but winters are always special in this place. This central Asian mountain range is a very beautiful place to visit, with so many valleys to see and lakes to explore. Most of this range is unexplored, so if you are planning to visit this place, you have a great chance to do something unique in this place.
Trakai Castle – Lithuania
Trakai Castle is truly a fairy-tale castle. This place can send you down an imagination drive, and you may find yourself wandering in this palace like a fairy-tale prince or a princess. This place truly comes alive in winters, and with everything frozen, it's a sight to behold.
Gulmarg – Indian Kashmir
Gulmarg means meadow of flowers in the Kashmiri language. It is a hill station in India Kashmir close to the de facto border of India and Pakistan. It is truly a dream place to visit for a dream vacation. You can enjoy skiing, cable car ride, skating, snowboarding, and other amazing winter activities. This place is enchanted with the raw beauty of nature, and one must visit it to believe it.