El Paso is defined by year-round sunshine, vibrant and diverse culture, and striking desert landscapes. The beautiful city stands alongside the Rio Grande in the furthest western corner of Texas. If you're passing through, make time to see some interesting landmarks and museums and take part in fun family activities and other exciting points of interest for visitors of all ages. There are lots of good value hotels in El Paso, making it an ideal city break.
The Mission Trail and Ysleta Mission
As you set out on a mission trail, remember to visit the oldest of all, Ysleta Mission, which was built by the Tigua Indians in the 15th century. This historic landmark is definitely worth a visit. You'll learn a lot about the history and the mixing of cultures as well as the reason why El Paso is considered representative of Texan history. As you drive your family through the area, be sure to enjoy the stunning desert scenery. The best part about the area is it has many picnic spots. Why not stop and enjoy yourself?
Wyler Aerial Tramway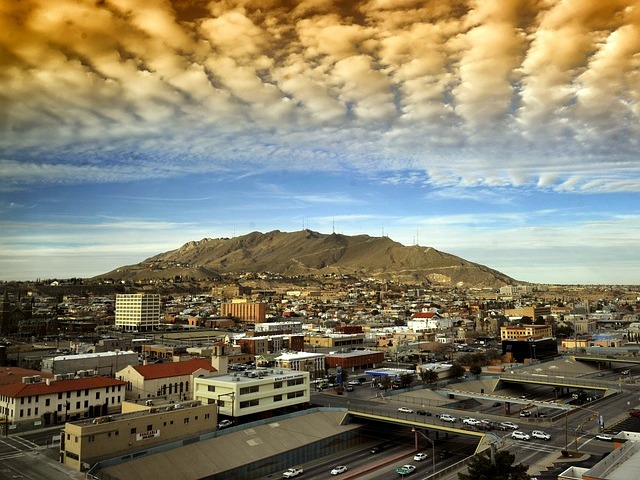 A wonderful way to view El Paso is from higher ground. The fun will kick off as you drive up the paved road through stunning scenery. When you reach the tramway station, purchase your ticket for the Swiss-made gondola, which travels on a 2,600-foot steel cable and takes you to the top of Ranger Peak. The fascinating four-minute ride involves an interesting narration by a cabin attendant, who explains the various cacti, birds, and wildlife. The peak, which stands at 5,632 feet above sea level, offers the most magnificent view of three states and two nations.
El Paso Museum of Art
The El Paso Museum of Art is a home to an impressive collection of over 5,000 pieces of art that range from American to Mexican. For the kids, the beautiful and unique art offers some very interesting stories. Built in 1959, the museum is actually the only accredited art museum in the vicinity and draws close to 100,000 visitors a year. You don't need to pay for admission, but donations are gratefully accepted.
Savor the Multitude of El Paso's Flavors
Beyond the historic museums and sites, Sun City manifests itself in one other way. The best way to get to know a place is to sample the local cuisine. The food in El Paso will make you salivate because it's legendary. Experience the flavors of jalapeño, poblano, habanero, serrano, and chipotle peppers as they dance off your tongue. Other Mexican specialties include steaming tortillas, handcrafted enchiladas smothered in homemade sauces, and tamales.
Mexican food may be the most popular in El Paso, but you have many more options, too. You can also enjoy, Asian, American, Italian, and barbecue eateries in El Paso.
These are just some of the incredible things to do and see in El Paso. To get a clear picture of Sun City, start organizing your next visit now and get ready to have fun.