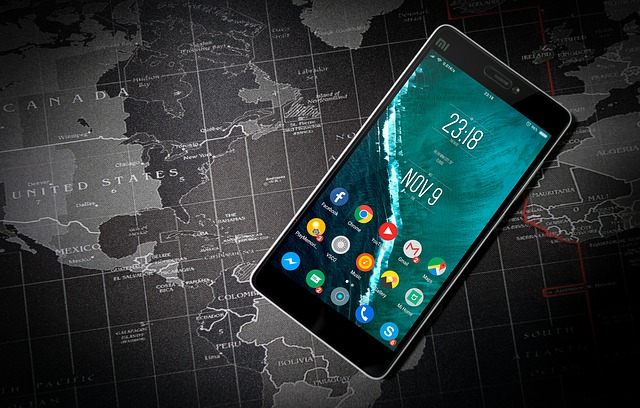 Smartphone tech is changing virtually all aspects of life on Earth, especially for business travelers on the go. The range of new smartphone apps and travel gadgets is nothing less than amazing. Here are a few of our favorite new travel technologies that streamline travel for consumers and companies.
Near field communications and why you want them
More commonly called NFC, near field communication is quickly becoming a standard method for unlocking hotel room doors. In lieu of an easily lost or demagnetized key card, smartphone users can use NFC to allow themselves into their room. Authorization and tokenization of guest identity facilitates check-in, check-out and the duration of any hotel stay, according to Applause magazine. Of course, this smartphone technology may also be utilized by housekeeping staff and other employees who are authorized to access various portions of a property. Data servers, in-house computers, and other devices may also be controlled by way of near-field communication technology.
Bluetooth travel technology to know about
Bluetooth tech's been around a while, but new Bluetooth technology consumes less energy and is more efficient for travelers. Designed to facilitate low-energy transmissions between devices, Bluetooth Smart is can save time and limit the frustration of constantly looking for a charging station while traveling. Travel 'beacons' allow travelers to share digital ticketing confirmation when moving about on trains, airlines, buses and other modes of transportation. With a travel beacon, travelers worry less about losing tickets or standing in line for replacement of a lost ticket.
Where to stay, what to pack and how to get around
Smartphone users can install and activate a number of apps that locate lodging, compare hotel room rates, reserve rides and so much more. AirBnB app for Android helps travelers book overnight lodging and a tasty homemade breakfast in a private home. The app distils info about millions of BnB properties in tens of thousands of destinations into an easy to navigate database. When you find the BnB that's right for you, the app facilitates communication between hosts and guests, says Travel & Leisure magazine. Pack smarter when you use a weather app for Android smartphones. Check the weather forecasts in your destination and you'll know whether to pack a snow parka or a swimsuit.
If you travel in the United States and don't know about Uber for smartphones, what in the world are you looking for? Install the free Uber app and use it to schedule a convenient time and place for pickup and dropoff. Advise Uber of the sort of vehicle in which you wish to ride, and make your payment via the app. Uber rides are typically more affordable than a ride of the same distance in a taxicab or via a limo service.
21st-century travel apps and gadgets are well worth looking into for anyone who desires an easier, more organized travel experience. Install a few and let us know how you like them.
Scarlett Brown writes about the travel industry; using her years of experience to write informative yet interesting articles.