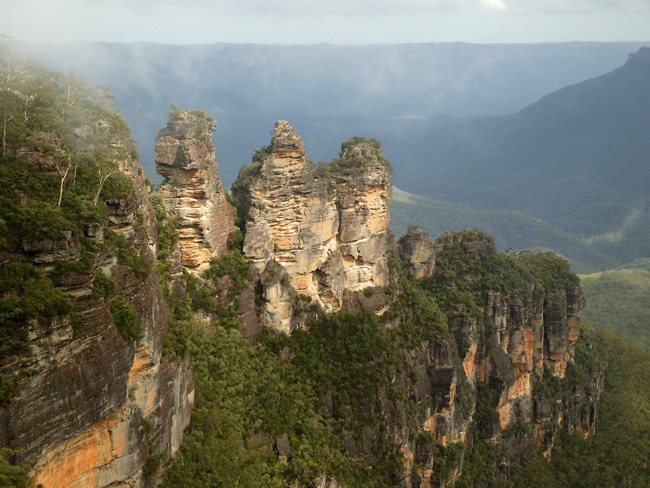 [Blue Mountains.]
These spectacular mountains, 5km from the Wolgan Gap feature the most wonderful natural attractions, which attract tourists from all over the world. It is a perfect place to visit with your family and friends if you real want you want your holiday to be interesting. If you like adventure, then you should tour the Blue Mountains in NSW, Australia.
The Blue Mountains are located very close to Sydney, around 50km from the city. They are surrounded by a couple of rivers; the Nepean and the Coxs. The mountains consist of amazingly flat plateaus but also deep gorges of as much as 760 meters deep and high vistas that soar up to 1,190 meters above sea level. These mountains were named a World Heritage Area back in 2000.
What Blue Mountains Offer
There are so many amazing activities that the Blue Mountains will have your itinerary full for weeks. The more relaxing activities that can be enjoyed include horse riding, cycling, hiking and even boomerang throwing (including lessons).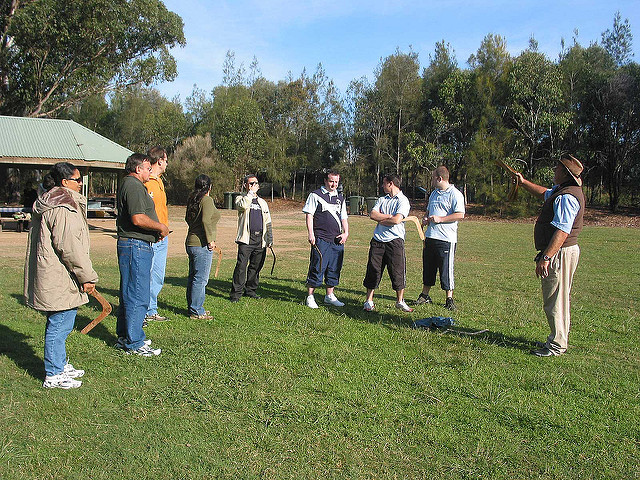 [Learning to throw a boomerang.]
These family friendly activities seem even better thanks to the awesome scenery of the mountain region. Bush walking is another great activity for anyone who loves the thrill of discovering new tracks and trails in nature. The Blue Mountain range also has the steepest railway lines in which you can ride on.
Riding on the Katoomba scenic railway is a great way to see the whole place without having to walk too much.
Other than these activities, the Blue Mountain region also has the Featherdale Wildlife Park where you can see and take a photo with Australia's most loved animal, the Koala and Kangaroo.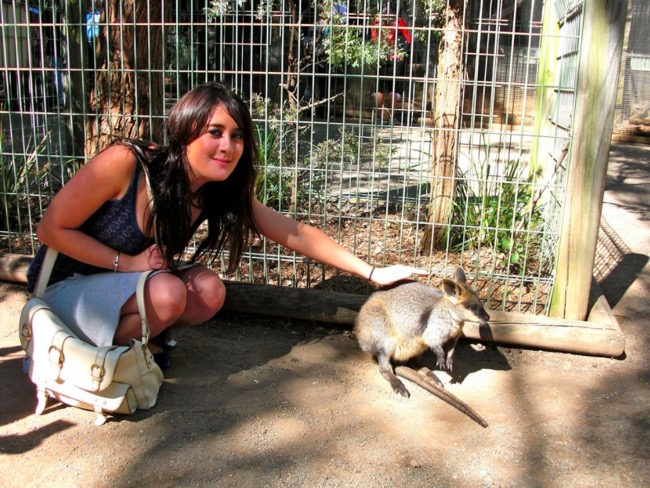 It is a great place to observe the beautiful local animals and also take in the beauty of the eucalypt vegetation.
The Mountain Range
The Giant Staircase and the Three Sisters are some of the main attractions of the Blue Mountain Range. The Giant stairway is a walking track running down the cliff into the Jamison Valley, The Three Sisters are a sandstone rock formation that makes up one of the regions most iconic attractions.
The last places to stop at in your Blue Mountain adventure are the many valleys, canyons and varied mounts. The Yellow Rock, The Jenolan Caves and local Locomotive Museum are places you have to add to your itinerary.