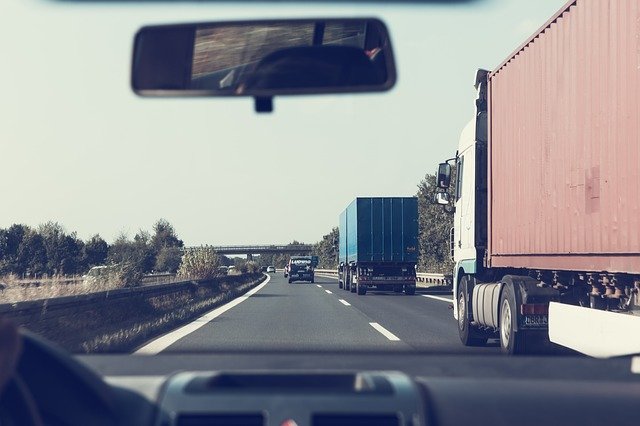 Truck accidents are an ever-present hazard on our roads. First, because they have been on a steady upward trend in recent years, and second because they are often more catastrophic than those involving passenger cars.
Avoiding truck-related accidents requires taking extra caution on the roads by practicing these basic measures.
Watch Out for Turning Trucks at Intersections
Trucks are huge and require a lot of space to turn. At intersections, ensure you keep a safe distance and only move forward after the truck has completely turned.
While turning, the truck driver also has a large number of blindspots and insufficient rear visibility. Avoid getting into truck-related accidents by providing enough space for turning trucks.
Do Not Follow a Truck Too Closely
Due to their size, trucks have reduced rear visibility. This means that as a passenger car driver, you have to maintain a longer distance than you normally would between you and smaller vehicles.
Providing enough following space gives you enough time and room to react should something happen. Most importantly, this allows the truck driver to see you. A simple way to know whether you are following too closely is when you can no longer see the truck driver's side mirrors.
Similarly, do not cut in too close in front of a truck when overtaking on a highway. Trucks are heavy and therefore have a greater stopping distance. When you cut in too close, the driver might not have sufficient stopping distance.
Give Way to Trucks
Most passenger car drivers dread having to give way to a truck and letting them travel in the front, due to their comparatively low speed. While this might consume a few minutes of your day, trying to speed and get the lead can cause a fatal accident.
Maintain Visibility at All Times
A truck driver has the largest blindspot on their passenger's side. Therefore, ensure that you always overtake from the driver's side.
If you are travelling on a multiple-lane highway and have to pass a truck on the passenger's side, do it fast and while making sure that the other driver can see you at all times.
Pull Over with Caution
When travelling on a highway that trucks frequent, pulling over without caution can easily cause an accident. As mentioned, trucks take a longer time to slow down or come to a stop compared to smaller cars.
First, ensure that there is sufficient space when pulling over to avoid catching a rear truck driver off guard. Next, pull over as far away as possible from the highway.
Avoid Parking Too Close to Trucks
Trucks require more space to turn and maneuver out of a stationary position. If your car is parked near a truck, you might not only suffer property damage, but you will also be the party that incurs the most damage.
It will also be difficult to obtain compensation for the same because you will be partly at fault for parking that close.
In the Event of a Truck Accident While Travelling
Truck accidents have become all too common on our roads, and every driver must exercise caution. They are often fatal and destroy most vehicles and other property beyond repair. If you practice the above measures while travelling, any crash that occurs will likely be due to the truck driver's or someone else's negligence.
However, the lawsuit settlement process will likely prove to be an uphill battle, especially when multiple parties are liable, or when your claim is viable and has a high potential value. A truck accident lawyer will be your best bet in winning against the tough insurance companies.