By Olly Margry, owner of Himalayan Footsteps www.himalayanfootsteps.com.
INTRODUCTION:
Trekking among the world's tallest peaks is an adventure that every person should experience, the ultimate entry on the 'bucket list.' Derived from Himal, the Nepali word for mountain, The Himalayas have attracted some of the UK's most intrepid adventurers since Sir George Everest first set foot on the great mountain in 1865. But you don't have to be an Edmond Hilary or Chris Bonnington to enjoy these heavenly peaks. The Himalayas offer even the most novice trekker a limitless choice of safe mountain routes, with views to die for, and memories that will last a life time.
Here is everything you'll need to know about preparing for your trip, and staying safe when you get there. Our twenty top tips for the ultimate Himalayan adventure.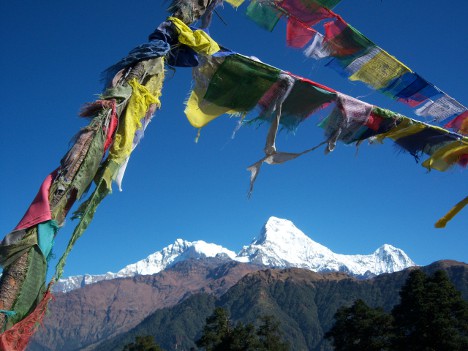 BE PREPARED
1. Find out, fit In
Before you depart, find out about your destination. Buy a guidebook and a dictionary and learn as much as you can.
2. Physical conditioning
Fitness is key to maintaining health and to prevent exhaustion or injury. Start an exercise regime four to six months before your trek. Ideally go hill walking with your backpack and boots. Work the muscles you'll need when you're out there!
3. Visit Your GP
Ask your doctor which immunisations you'll need. We'd also recommend a health M.O.T before you depart just to be on the safe side.
4. Spare Photos
Take a minimum of 4 spare passport photos with you. You'll need them for trekking permits, Trekkers' Management Information System (TIMS), visas, and sightseeing permits when you're out there.
5. Money makes the world go round
When trekking always carry cash and take more than you need. Also try not to keep it all in one bag. In emergencies, money can be transferred out to Nepal, India and Tibet within minutes via Western Union (www.westernunion.co.uk)
GEAR UP
6. Don't Pack Too Much
For a more comfortable trek (and to help the porters) luggage should be kept to a maximum of 15kg (33lbs).
7. Those boots are made for walking!
Buy a pair of sturdy, light weight, well fitting walking boots that provide ankle support. Walk your news boots in at least 4 weeks before your trek starts to prevent blisters.
8. Take two
A big rucksack is needed for the bulk of your baggage, approx 65 litres. Also take a smaller 'day-sack' for your personal belongings, approx 35 litres.
9. Try Before You Buy
Always try on new rucksacks in the shop. Make sure they are weighted and adjust the straps. Remember the lighter and more compact the gear, the smaller the rucksack you'll need, and the more comfortable your trek will be.
10. Sleeping Bag
Not all lodges have enough blankets! Take you own sleeping bag with liner and foam roll mat.
11. Sun Cream and Lip Balm
High factor sun block is necessary to protect you from the strong UV rays at higher altitudes.
12. Comfy Shoes
At the end of a day's trekking it is good to get out of your walking boots and let your feet breathe in a pair of comfy trainers or flip flops. Just warn your friends before you do so.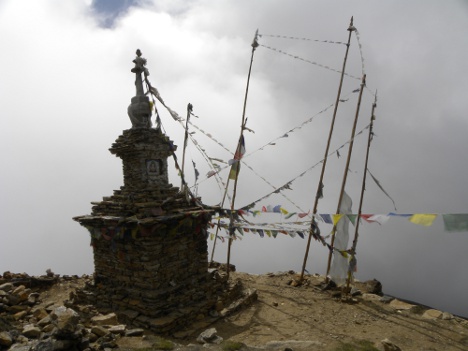 STAY HEALTHY
13. Prevention is the best cure
Wash your hands, stick to bottled mineral water or water you have treated with iodine. Do not drink tap water under any circumstances. Also avoid salads, ice, fruits, open air sweets, shell fish, and ice cream when in the hotel.
14. Purify Your Water
In the mountains, bottled water is available in the main villages and some teahouses, however it is expensive. It is better to start with boiled water in the mornings and purify mountain water as you go along. Always use iodine, not chlorine. Iodine has a slightly unpleasant taste; top tip. Add a soluble orange vitamin C tablet to disguise the taste.
15. Hand Sanitisers
Soap can be hard to come by so pack a hand sanitiser. This will allow you to keep your hands clean without water.
DURING YOUR TREK
16. Spare socks
Take plenty of spare socks with you. Keep your feet dry to avoid blisters and infections.
17. Feed up
A wholesome, nutritious diet is essential part of the trekking. Rice, chapatti, pulses and seasonal vegetables are the best choice. Trekkers should also carry with them high energy foods such as dry fruits, chocolates, sweets, soup packets, biscuits, butter, cheese, noodles.
18. Drink plenty of fluids
Trekking for long periods poses many distractions, and its easy to forget to drink water. Get into a routine of sipping every 15 minutes or so. For an average day trek you'll need to consume at least 2 litres a day.
19. Put on layers
At altitude your body gets cold quickly when you stop walking. Put on layers whilst you are still warm. This keeps your muscles cosy and ready to go.
20. Altitude sickness
How to avoid altitude sickness:
Follow the "golden rule" – climb high, sleep low. Once you've made your way up past 3,000 metres (10,000 feet), do not ascend more than 300 metres (1,000 feet) per day to sleep. You can climb as high as you want, just make sure that you come back to a base camp that's no more than 300 m (1,000′) higher than your previous night's sleeping elevation.
Resting at the altitude at which you became ill is often the most effective remedy for altitude sickness (other than descent). You'll usually feel better in 1-2 (or up to 4) days.
Avoid tobacco, alcohol and other depressant drugs including, barbiturates, tranquillisers, sleeping pills and opiates such as dihydrocodeine. These further decrease the respiratory drive during sleep resulting in a worsening of symptoms.
Drink plenty of water. What you might think is altitude sickness might actually be dehydration, caused by the higher rate of water vapor lost from the lungs at higher altitudes.
Eat a high calorie diet while at altitude.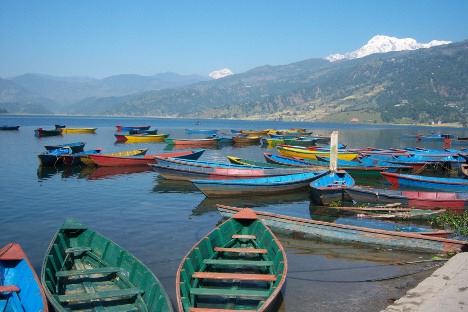 BIOGRAPHY:
 
Himalayan Footsteps is an ethical tour operator specialising in adventure, leisure, volunteering, cultural and wildlife trips to the Himalayas. The company is based in the heart of Edinburgh, and was founded 3 years ago by Olly Margry in response to his passion to share his experience of the Himalayas. Olly has over 10 years experience trekking and travelling through all four of the Himalayas countries, from Tibet and Nepal to Bhutan and through northern India. He believes that by harnessing local knowledge, operating safely & ethically, and staying focussed on the customer, the very best holiday memories can be delivered.
For more information please contact:
Reservations:
E-mail: holiday [at] himalayanfootsteps [dot] com
Telephone: 0131 5100522
Web. www.himalayanfootsteps.com