New York is one of the largest cities in the US. Every day, countless visitors come to the City to do business, shop, do some sightseeing, or spend a lovely weekend at some of its popular attractions. But not all activities and attraction are pocket-friendly. Some may set you back hundreds of dollars, which can be quite discouraging. Fortunately, there are much cheaper or even free options that are worth exploring. If you're looking to visit New York in the nearest future but are afraid that the sightseeing tour will blow out your modest budget, go on reading our article. Below you'll find the attractions and activities that will make your stay in New York truly unforgettable. And note that none of them have a hefty price tag attached.
# 1 Riding Bikes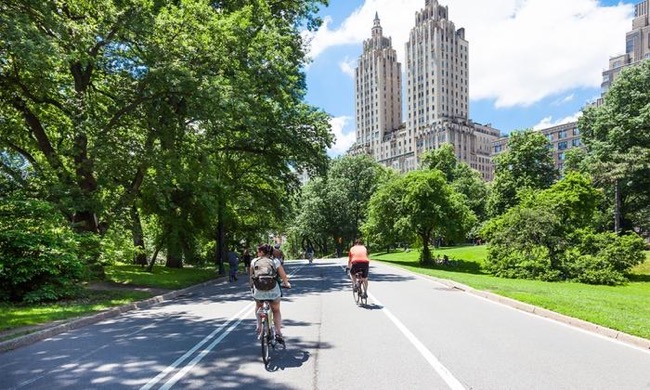 If you want to explore New York in the most productive way and take in as many sights as possible, consider renting a bicycle and pedal your way across the city. We recommend that you set your sights on bike rental in Central Park. Since Central Park is the place a vast majority of visitors aim to explore first thing, it would be a smart decision to get a bike there or near there and launch your sightseeing quest right away. The average cost of a rental bike is about $15 per hour. Exploring New York on a bike is not only fun, but also quite affordable.
# 2 Visiting Brooklyn Botanic Garden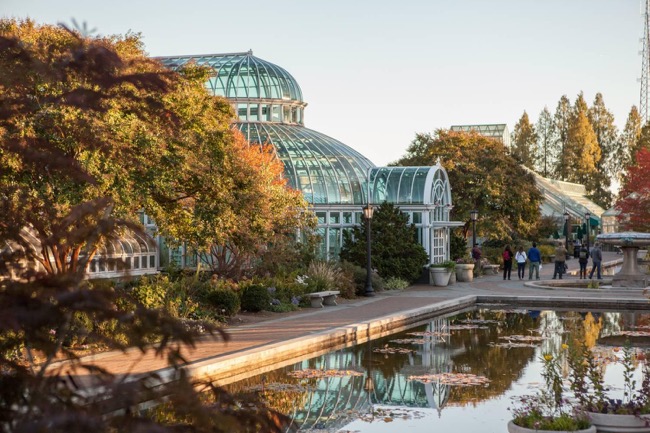 It's a rare person who wouldn't want to enjoy New York's specialty gardens that attract millions of visitors every year. You can also enjoy the exquisite sights for about $15 in the famous Brooklyn Botanic Garden. This place is renowned not only for its rare plant collections, exotic tropical vegetation, and bonsai trees, but also fascinating ponds, hills, and museums. You won't need to spend a fortune to connect with the world of plants. What's more, you have a chance to revel in the beauty of the botanical garden for free if you hit this place some Friday morning. You'll be able to spend a whole day exploring Native Flora Garden, Japanese Hill-and-Pond Garden, Rock Garden, Shakespeare Garden, the Fragrance Garden, and lots of other sections and conservatories. Don't miss your chance!
# 3 Kayaking on the Hudson River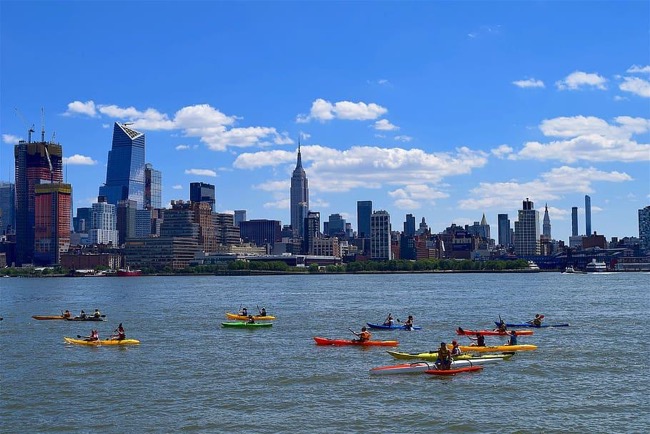 It's a common misconception that the best views of New York can be seen from skyscrapers' observation decks or the crown platform of the Statue of Liberty. Of course, it's up to you to decide whether the popular attractions are worth those hefty fees they charge you. But what you should know is that you can take in fantastic views from the water for free. Lots of frugal tourists take advantage of free kayaking sessions generously offered by the Downtown Boathouse. So, if you're traveling on a budget but want to take pics of the picturesque landscapes and the city's skyline, go paddle around the majestic Hudson River for about half an hour, which is the duration of an average free-of-charge kayaking session. Thus, you'll be able to get the most out of your trip to New York without spending much money.
# 4 Visiting Van Cortlandt House Museum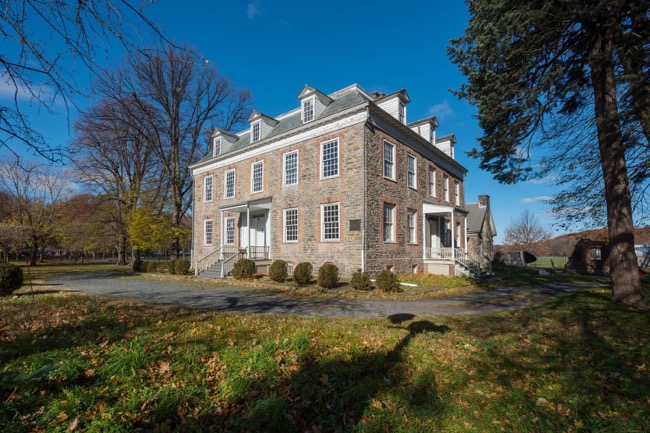 The architecture of New York is definitely worth your attention. If you're into house museums, you're just bound to visit the Van Cortlandt House, which is considered the oldest building in the borough of Bronx. This gray, monumental homestead that once belonged to the influential Van Cortlandt dynasty will fascinate you with its authentic fieldstone look and formidable grandeur. And the good news is that you can take a tour of this famous Georgian manor for less than 5 bucks.
# 5 National September 11th Memorial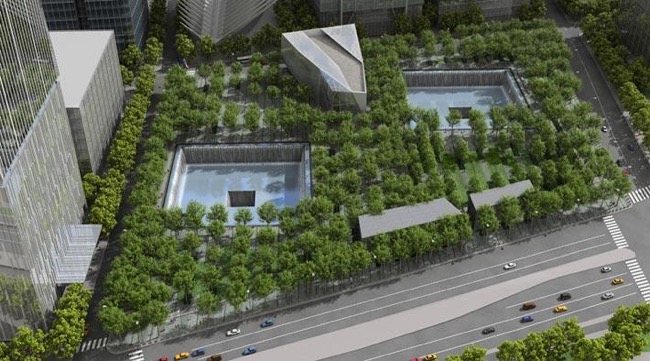 The history of New York has known tragic events, one of which was the September 11th attacks that claimed the lives of almost three thousand people on September 11, 2001, and the six people killed in the World Trade Center bombings in February 1993. You may want to visit the National September 11th Memorial and pay tribute to those innocent people who were unlucky enough to be present at Pentagon and the World trade Center in Lower Manhattan on those days. The memorial represents two reflecting pools cover what was once the foundation of the ill-fated Twin Towers. You the 9/11 Memorial offers free admission to all guests. The only entry fee is for the National September 11th Museum located at the World Trade Center site.