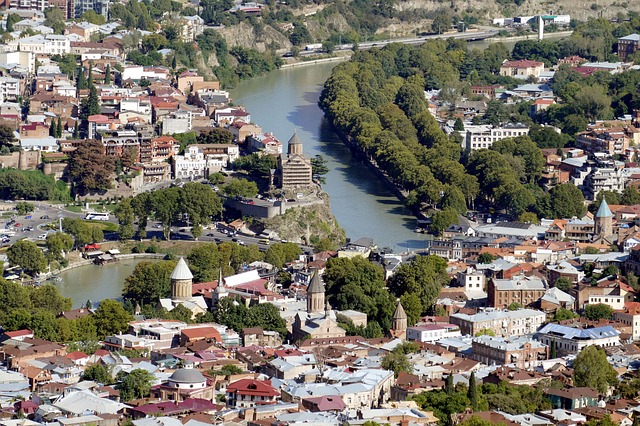 Georgia is one of the most happening places for tourists. With cosmopolitan cities and sandy coastlines, Georgia always offers the best service to its visitors. Other than the scenic beauty of the place, it is also quite popular because of its rich historical events. If you are planning to visit Georgia, you are in the right place.
If you are visiting Georgia for the first time chances are you know very little about the place. To help you out, we have shortlisted some of the best and exciting places to visit in Georgia. To explore them the best, you can opt for a Georgia tour package that many travel agencies are offering. Try doing a bit of research before you select one.
Top Tourist Destinations In Georgia
Georgia is home to many beautiful places which is simply going to leave you mesmerized. If you are to visit the city with your family, you must check out the places listed below.
1. Mestia
Mestia happens to be the main town of Svaneti. Reaching Svaneti is not easy, however, it is still worth a visit. This beautiful mountain region away from the hustle and bustle of the city is the perfect way to relax. The government of Svaneti is actively promoting tourism in the region because of which the place is currently one of the top tourist destinations in Georgia.
2. Tbilisi
When in Georgia, you simply cannot afford to miss visiting one of its top cities, Tbilisi. No tourists come back without paying a visit to this gorgeous city. The place remains crowded throughout the year with tourists pouring in from different regions. There are a lot of things you can do while visiting the city. You should definitely check out the top dining places where you can try some of the best dishes.
3. Kazbegi
This is probably one of the most iconic destinations to visit in Georgia. The beautiful location of the Gergeti Trinity Church in the midst of Kazbegi mount region is totally worth visiting. This place has a charm of its own. The best way to explore this place is to opt for a Kazbegi day trip. This will allow you to explore the place better than the rest of the crowd. To beat your hunger on the way, you can stop by Stepantsmida to taste some of the mouth-watering Georgian Khachapuri.
4. Kutaisi
Another beautiful place to visit in Georgia in Kutaisi. This is a place where you can witness a lot of churches and monasteries. If you are visiting this place make sure that you stay there for at least two days. This will give you time to explore the place nicely. You can also find many well-known restaurants at Kutaisi where you can try some of the best dishes to satisfy yourself.
So these are the places that you must visit while staying in Georgia. If you haven't witnessed the beauty of these places, you have seen nothing of Georgia.