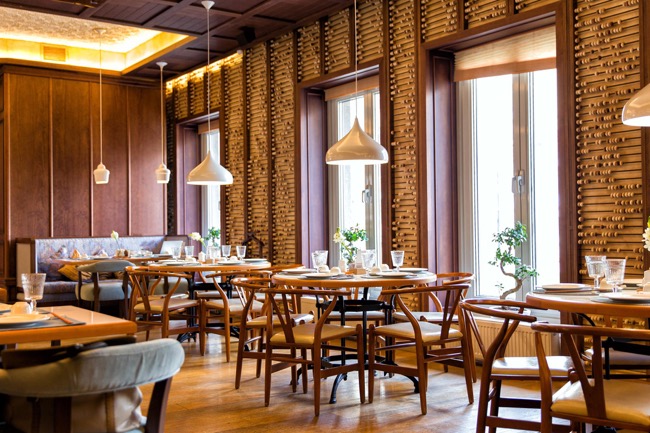 New York has the best culinary in the world. The city serves you the best cuisine from around the world. From American, Mexican, Spanish, Italian, Chinese to Jewish, and what not you get every cuisine at its best in this city. You name it and you get it in New York. This city takes you on a cultural trip to food. It is rightly said, "You don't need to travel the world, visit New York." The city is best known for its iconic hotdogs, food trucks and cheesecakes.
There are many excellent food places where one can dive into flavors. Here is the list of a few of them to treat yourselves.
1. Motorino Pizzeria
This pizzeria has three branches in the city. They can be found in the East Village, Williamsburg and Upperside west. It serves the best brick-oven pizza. Their Brussel Sprout Pizza is loved the most. The char in their pizza gives an altogether different taste. They serve you with the Neapolitan- style pizza which is what they are famous for.
2. Shake Shack
I love to have burgers and New York loves the burgers too. The most iconic burgers are sold by a fast-food joint named Shake Shack. They add cheese stuffed mushrooms over their burgers. They serve a super creamy and thick custard which is a must-try. You can locate them at 18 different locations in the New York City.
3. Murray's Bagels
You get the finest bagels in New York. I love having bagels for my breakfast with a hot cup of coffee. And New York does justice to this combination. Murray's Bagels serve the most amazing hand-made bagels. They are crunchy outside and chewy inside. They are serving it since 1996 in Greenwich Village. They are presently located in 500 Avenues of America.
4. Taqueria Sinaloense
Tacos are something you can relish as a healthy treat for you. Taqueria Sinaloense serves you with a Mexican menu and are located in Bronx's Marble Hill. They serve two unique form of tacos one is loaded with shrimps and green chillies named as Governor's Tacos and the other one is a taco dipped in oil so that they can be sold by the vendor later on, and is named as taco de canasta.
5. Hometown Bar-B-Que
Everyone in New York loves barbeque. So, to serve the purpose, Hometown Bar-B-Que is serving the best brisket in town. The cornbread, Beef ribs and Mac n cheese are bang on. They are a bit expensive but worth trying. Their chicken wings are great and a must-try.
6. Blue Hill
In New York, we get the best chefs in the world. Here Blue Hill is a fine dining restaurant by Chef Dan Barber. This Michelin star restaurant takes you on an adventure with its culinary skills served there.
7. Il Laboratorio Del Gelato
I have a sweet tooth and I can live a day without a dessert. Il Laboratorio Del Gelato serve the best gelatos in town. The dark chocolate gelato they serve, stands out as its very different from what others in the town serve. They also serve an avocado gelato, which is a surprising new flavour and also yummy. They are located in the lower east side and in the Greenwich Village.
8. Doughnut Plant
This place is loved by everyone in New York. They serve the most delicious doughnuts. Their Blackout Doughnut is all about chocolate. It's filled with chocolate pudding, dipped in chocolate glaze and topped with chocolate cake crumbs. It's a bliss for the ones who want to dive in chocolate.
9. Num Pang
Sandwich is what I love to grab anytime in the day. Num Pang serves the most delicious sandwiches. Their Pulled Duroc pork sandwich with spiced honey is the best. They serve their Cambodian sandwiches in a toasted baguette filled with cilantro, cucumber and pickled carrots. And with a dash of chili mayonnaise. They are located in Times Square, Nomad and Battery Park City.
10. Crif Dogs
Everyone knows New York is known for its Hot Dog love. Crif Dogs serves this purpose well. They are located in the East Village. They are famous for the deep-fried frank wrapped in bacon. If you miss visiting this place you will miss the best hot dogs.
11. Veniero's Pasticceria and Caffe
This café serves the best cheesecakes since 1894. They are located in the east village. Their cheesecake is made of the best ricotta cheese and is so creamy that you can feel the smoothness of the cake while having every bite.
12. Lil Zeus Lunch Box
This little blue truck serves with the Greek food. They are parked in the midtown 50th street serving the Greek salad, lamb pita, fries and desserts to feed your tummy with the blissful food.
These are one of the best places in New York to fill your belly with the most delicious food. If you miss out any of his places, you will miss the culinary adventure of this city. So, fetch your keys and head out of your home to get the best experience of flavours of the New York City.