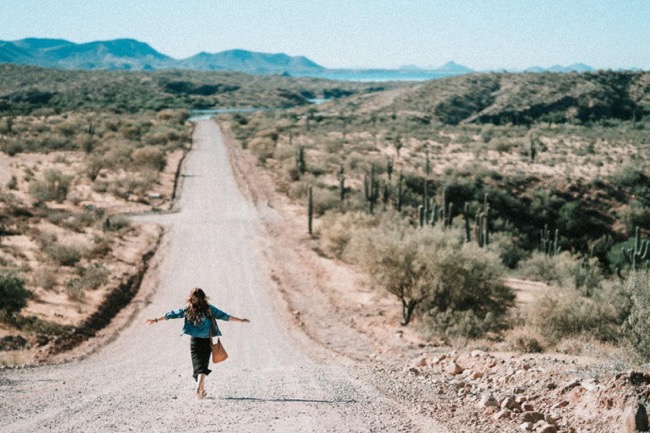 Also known as the Valley of the Sun, Phoenix is the capital and the largest city in Arizona. Set in the sun-scorched Sonoran Desert, it is the heart of a massive metropolitan area that is blessed with warm weather year-round. So, you know it is a great place to enjoy outdoor activities.
You can enjoy a wide variety of golf courses in the area, and other things to do in the city include some excellent rock climbing, hiking, mountain biking, indulging in some sports betting at BetMGM located in the State Farm Stadium, and more. Additionally, the splendid scenery of its numerous parks and mountains will also not fail to mesmerize you.
Phoenix acts as an economic and cultural center for the whole of Southwest, and the buzzing city has a lot of stunning art galleries and breathtaking museums for you to check out. Furthermore, it also takes pride in its exquisite culinary scene.
Home to everything from gorgeous parks to historical attractions, here are the four major sports to check out when you are in Phoenix.
1. Wrigley Mansion
Just a short drive away from the city center to the northeast, the beautiful Wrigley Mansion sits atop a prominent knoll overlooking Phoenix. The mansion was built by William Wrigley Jr, a chewing-gum magnate, between 1929 and 1931. It features astounding Spanish Colonial-style architecture, and the exciting tours through this mansion will help you catch a glimpse of the sumptuously adorned rooms. Wrigley Mansion is mainly known for its exquisite tile work.
As you walk through the elegant rooms (over twenty of them) of this mansion, you will slowly learn about the history of the building and the famous families that were once its residents. Currently, Wrigley Mansion is a private club that hosts a wide array of events, from meetings to weddings, at its fine-dining restaurant and bar. With phenomenal views from its outdoor veranda, it is pretty hard to overlook being at Wrigley Mansion.
2. Japanese Friendship Garden
The mesmerizing Japanese Friendship Garden is located north of Downtown Phoenix. If you are looking to relax and get close to nature, then this is where you should be.
The entire garden is situated surrounding a charming koi pond, from where pretty paths lined with plants and Japanese sculptures emerge for you to wander past. You will find tiny streams, stone lanterns, and a traditional teahouse here that will make you feel as if you are in Asia.
This serene garden was first opened to the public in 1996, almost after a decade of designing and perfecting its every detail. What's more, the Japanese Friendship Garden was a joint venture by Phoenix and its sister city Himeji in Japan.
Apart from enjoying the garden's beauty, you can also take part in a lot of Japanese cultural events that happen here regularly. They include tai chi classes, tea ceremonies, ikebana art demonstrations, and wabi-sabi pottery workshops.
3. Scottsdale Old Town
Situated in the Greater Phoenix Area, Scottsdale holds the lovely Old Town that offers its visitors a wide array of fun things to see and do. In fact, the city is known as 'The West's Most Western Town.' It would be easy to know the reason behind this title if you are in Old Town.
Old Town #Scottsdale is home to many restaurants, bars and shops. Stop by on your next #Arizona vacation. https://t.co/4Sbt0VBLIM pic.twitter.com/g7p4c3dJHO

— Trudy Van Dyk (@TruCalifornia) September 18, 2021
Most of its shops and restaurants are Cowboy-themed. Additionally, there are many attractive museums and art galleries here that will take your breath away.
The area dates back to the 1920s. Hence, you will find a lot of historic attractions and elegant old buildings lining the streets. You will have no problem finding a souvenir in Old Town as most of its space is taken up by souvenir shops or Wild West-themed saloons and restaurants. But don't worry. There are numerous chic boutiques and swanky nightclubs for you to enjoy the liveliness of the city.
4. Desert Botanical Garden
If you are an enthusiast of peace and calm, then this picturesque attraction in Phoenix is where you should head to—the Desert Botanic Garden. Resting at the north end of Papago Park, the delightful garden is home to more than 50,000 plants. You will also find a lot of pretty paths here that will let you discover the area and take you through the arid yet striking desert landscapes from across the world.
The garden was found back in 1939 to protect the fragile desert ecosystems. Ever since then, this botanical garden has grown in scope. Currently, you will find a wide array of plants, flowers, and shrubs here that were collected from as far away as Australia and South America. There are a lot of wildflowers, cacti, and interesting art installations on display as well. So, this is definitely one attraction you should check out.