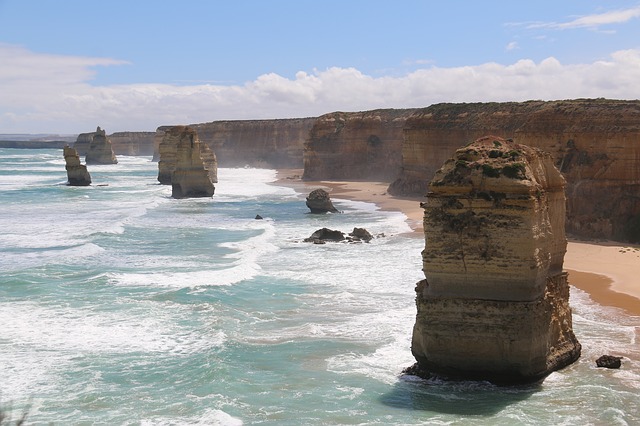 You have decided that it's time to get away from the bustling city life and explore scenic destinations from Melbourne. Now is a great time to plan for a road trip! Gather some travel companions and brainstorm on some of the road trip destinations that you should explore. And while you are on the road you can pass time by playing Australian slots. If you lack ideas, here are some popular destinations that you can introduce into your itinerary.
Mount Macedon
As you begin driving from Melbourne, it's easy to find yourself buzzing with excitement as you will soon arrive at the enchanting Mount Macedon! If you are a flower enthusiast, head to the Tieve Tara Gardens during spring or autumn. There is an impressive collection of flowers that will even wow the most demanding sceptics. Do bring along some food as you can consider having a picnic at the serene Sanatorium Lake before you begin your hiking adventure.
Hanging Rock is a rare volcanic formation and you will be hiking around it. It is more than six million years old and is home to a wide array of native flora and fauna. If you want to watch how the sun descends into the horizon, head on top to the summit of Mount Macedon. There is a tranquil Memorial Cross at the summit too, and you can pay respects to the brave heroes of First World War.
Great Ocean Road
The Great Ocean Road is a very popular road trip destination (or rather route) in Melbourne. The total distance you can travel is more than 240 km – driving from Torquay to the Southern Australian Border. If you are lucky enough to be in the passenger seat, you will find plenty of opportunities to capture Instagram-worthy shots from many angles. As vouched by many travellers, the scenic coastal views and sight of dramatic waves make the winding drive an unforgettable experience.
As you venture further down Great Ocean Road, unique views from less touristy areas will greet you. If you have time, stop by Lord Ard Gorge and try out one of the area's three easy walks. You will get the chance to discover lots of natural treasures in the different areas. Also, do not forget about the famous Twelve Apostles, which are an impressive collection of gigantic limestone formations!
Dandenong Ranges
Dandenong Ranges are characterised as a series of rolling hills, valleys and rainforests. You are recommended to explore the area by stopping here to take Australia's century-old steam train which is known as Puffing Billy. If you want, you may sit with your legs dangling out of the train while absorbing the positive vibes of the 25 km scenic route. If you are planning to hike Sherbrooke Forest, you will be able to find picnic spots that offer great views of the pleasant surroundings and the Eucalyptus trees.
To sum it up, the Dandenong Ranges undeniably make a haven of hidden delights that feature quaint hilltop villages and scenic winding roads. What's more, it is only an hour from Melbourne! Next time you are planning a road trip, consider this destination as many indulgent adventures and romantic hideaways await you here. Wink wink.
Ballarat
Ballarat is located more than 80 km away from Melbourne, and is known for its glorious history of gold rush and rich cultural heritage. This large city in Victoria was once booming with gold mining opportunities and the worn-out but still magnificent Victorian architecture is living proof of Ballarat's once-prosperous gold digging era.
When you arrive here, spend a day at Sovereign Hill to experience in-person the olden days with a mining demonstration, as well as witness horse carriages and costumed characters. If you still have time to spare after that, head to Her Majesty's Theatre (so iconic you can't miss it!) to catch a performance or visit M.A.D.E (Museum of Australian Democracy at Eureka).
Wilson's Promontory National Park
One thing great about Wilson's Promontory National Park is that it has remained intact and untouched by any man-made creations till date. If you have been looking for ways to reconnect with nature, this National Park is the perfect choice. While you are here, be sure to visit the deserted Squeaky Beach for its lily-white sand. Try walking on it because it squeaks!
Mount Oberon, another impressive creation from Mother Nature herself, gives you the opportunity to marvel at the beautiful Tidal River. Take note of the river's colour variations across different depths – from yellow to dark purple! With lush vegetation and a variety of wildlife, such as emus and kangaroos, the Wilson's Promontory National Park is truly a gem to visit.