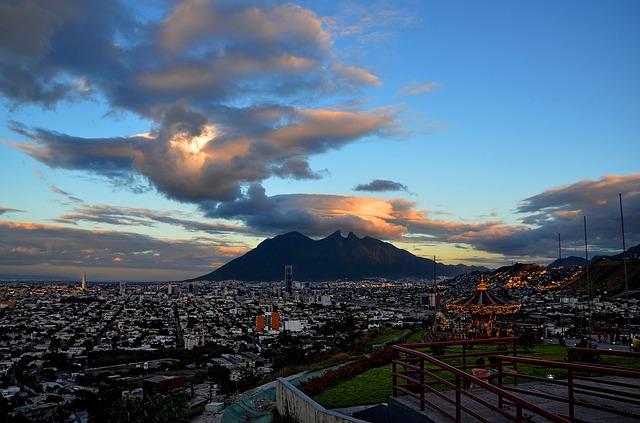 Monterrey, the capital of Nuevo León, is a vast economic and industrial hub surrounded by mountains in northern Mexico. The Palacio del Obispado, a historic Baroque palace with a regional museum, looks down on it. The Macroplaza, a large green area of linked squares in the city's heart, is home to the stunning Museo de Arte Contemporáneo and the Faro de Comercio tower, which shoots green lasers into the sky. Although it is one of the most industrialized cities, it offers the best large city views. Despite its modernity, Monterrey has managed to maintain some of its classic Spanish feel in its small alleys, flat-roofed buildings, and attractive patios, notably in the city's old area, which is undergoing a rebirth.
Listed below are some of the top activities to do in Monterrey.
1. Ensure to visit MARCO: museum of contemporary art
Tourists curious about Mexican art, then Marco is the place to visit. It offers different temporary and permanent modern arts from different artists across the country. Moreover, The structure itself is a work of art, featuring a sculpture garden and a beautiful courtyard with a reflecting mirror fountain. Pinacoteca de Nuevo León, a museum dedicated to great art from Nuevo León from the 19th century forward, is also worth seeing for art enthusiasts. Also, the Metropolitan Museum of Monterrey is based just around the corner of MARCO.
2. Stroll along the Santa Lucia Riverwalk
A walk along the magnificent Santa Lucia Riverwalk that spans three kilometers of the city is one of the activities you should consider doing. As the river meanders through the lovely parks along its riverbanks, you'll come across several fascinating sculptures (including a real Canadian Inukshuk, a stone monument or cairn), fountains, and other architectural features.
3. The museum of steel
This is one of the largest museums in Mexico. This intriguing attraction is based on the outskirts of Fundidora Park. It is housed in a former steel mill and honors the city's lengthy history as a steel production center. Moreover, numerous displays dealing with steel manufacturing and associated goods and businesses are included in this must-see destination.
4. The García Caves and Horsetail Falls
The Garcia caves are Mexico's largest cave systems. This place is accessible by use of a cable car that offers amazing views of the surrounding. Moreover, it has two light paths that help you get the best photos of the amazing rock formation. Moreover, you may make a worthwhile diversion and visit the spectacular horsetail waterfalls. The horsetail waters are located in the city's other west and are accessible by footpath or the rope bridge.
5. Explore different hotels and local foods
The north of Mexico is thought for its meat-heavy diet (sorry, vegetarians), Equus caballus beans and concomitant flour tortillas, and Monterrey's food scene is actually to keep with that. While in Monterrey, get to explore the different hotels in Monterrey, Mexico, to enjoy various delicacies and find amazing accommodation offers. The most famous foods in town include; Machaca, Carne Asada, Frijoles con Veneno, Glorias, Cabrito and much more.