Brisbane may be one of the most populous cities in Australia and a metropolitan hub, but there is more to Brisbane than meets the eye. As a part of the older cities in Australia, Brisbane was founded upon the ancient homelands of the indigenous peoples. So if you want to get a feel of old time nostalgia, here are a few places you can visit in Brisbane:
The Story Bridge
The Story Bridge has been an icon for over 70 years, since it was opened in 1940. It is, 100% Queensland made, as all resources required to build it were sourced locally. It can get to be quite congested during peak-hours so choose your time wisely.

The best way to experience it is by bike. Start off at the Kangaroo Point Cliffs, ride across the bridge, and head towards New Farm Park. When you are ready for a bite, head towards Factory51 Function Venue, nestled in the inner-city of Coorparoo. The red brick warehouse and grounds have been carefully restored as a Bistro, and Bar, of outstanding rustic character. The Laneway bistro serves up share plates and casual lunches until 5pm then offers an extensive range of chargrilled meats and traditional wood fire pizzas. The cocktail bar offers 10 local craft beers on tap and a generous list of boutique wines by the glass.
The Old Government House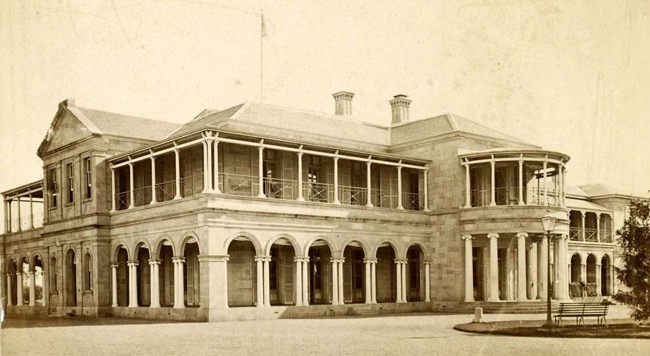 The Old Government House served as the hub of colonial life in the early days of Brisbane. It housed eleven governors and their families for almost 50 years. It now serves as a historic house museum, and has a gallery housing the works of renowned Australian artist William Robinson.  
Commissariat Store, Brisbane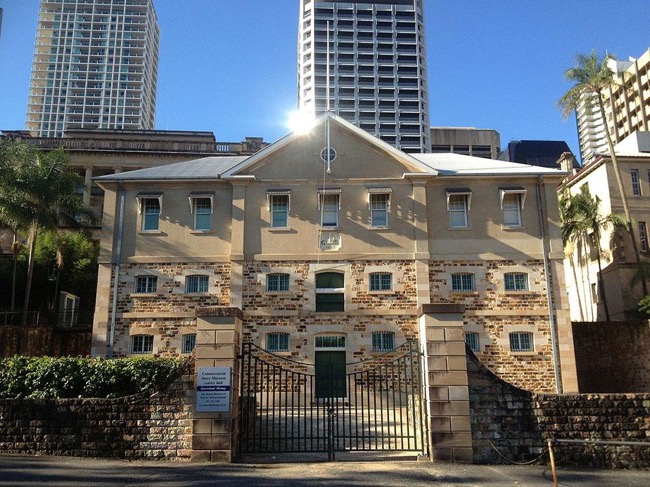 The Commissariat Store is Queensland's oldest habitable, and a significant heritage building. Originally  built as a storehouse for the convict settlement, it now houses the Commissariat Store Museum, which is operated by the Royal Historical Society of Queensland. The lower two floors were originally built for the convicts. The third floor was added in 1913. It is now the main entrance from William Street.
The ground floor displays handcrafted, detailed models of buildings from the early Colony of Brisbane. These models are arranged in a street layout. 
The top floor has rotating exhibitions that showcase the colorful history of Queensland. The middle floor also has exhibition cabinets that explore the colonial period in Queensland's history. On this floor you'll find the infamous 'Convict Finger'.
Old Windmill Observatory: The Tower Mill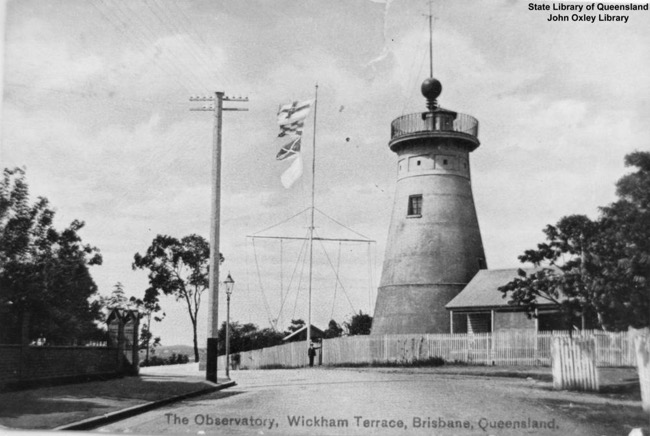 Part of the Heritage Register, the Windmill tower was constructed in 1828 to process wheat and corn. In 1855 the tower was reused as a signal station to communicate shipping news. It is the oldest of its type left standing in Australia and further distinguished by having been built by convict labour.