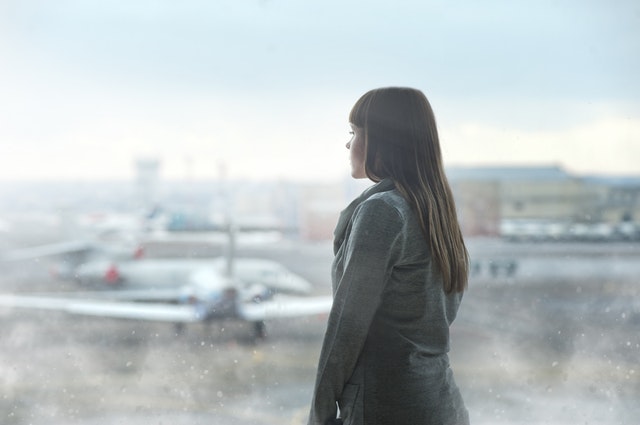 Travelling abroad is one of the nicest experiences many people yearn for, but sometimes it's the financial situation that prevents this from happening. You can't travel abroad if you don't have the necessary financial muscle to back it up. However, that doesn't mean that you can't think up a brilliant way of getting finance before you make your travel.
Below are some very credible options that you have at your disposal. You can opt for any of them and get some cash to keep you going:
Take a Salary Advance
Being employed isn't a guarantee that you'll never run out of money, but it can come in handy when you need it the most. If you're employed by a good entity, and you find yourself in a bad financial fix, you can always apply for a salary advance. Most employers allow their workers to apply for this.
The good thing with a salary advance is that your employer will most likely not charge you anything for it. No interest charged. In fact, you can arrange for the money to be deducted from your salary over the next few months without having to pay it back in full at once. Basically, it's like you're getting paid before you work, and that's great. That way, you can top up what you have and finance your travel.
Take a Bank Overdraft
It's a fact that most people operate bank accounts, and that the essence of the whole banking system is to help people in times of financial constraints as well as keep their money safe. In line with this agenda, you'll realize that besides extending loans to members, banks also have various other services, and bank overdrafts are part of that.
If you usually operate a very active account with a bank, and at one time you happen to face a cash-flow problem, you can apply for a bank overdraft. This is like withdrawing money that's not really in your account. In essence, the bank lends you an amount of money with the expectation that they'll deduct it from your next bank deposit. You can use this opportunity to get some money for your travel.
Sell a Property
Now, this is the quickest way to raise money – selling something. If you happen to own something that you've always wanted to dispose of, you can sell it off and get some money to cover your travel. This could be an old car, livestock, or even a piece of land.
You realize that raising money this way doesn't carry any liabilities. You simply convert what you own into money. However, you have to consider your future plans regarding the property in question. If you have a piece of land that you know you might need in the near future, the prudent move to make is to let it be and find other means to raise the money. If you're serious about disposing of it, you can go ahead and sell it off – this could be the case if you're planning to move residences or invest elsewhere.
Borrow From a Friend or Family Member
Making friends and being in good terms with family members is not only the key to a happy life, it's also an insurance of sorts. You see, if you have good friends and family members, they can always extend a helping hand in times of need – just like you would do for them too.
That said, you can agree that such good people can help finance your travel. Also, you have the advantage of getting money with absolutely no strings attached – no interest charged or "processing fees" and such other costs of borrowing. No credit scores associated or filling of numerous forms. This is surely a good way to get money.
Pawn Something
Here's another one. Say you have an expensive ring, but you don't want to sell it. However, you're planning to travel abroad and you need some money urgently. In that case, you can pawn the ring for some amount of money. Pawning is basically giving some of your sellable property to be taken "hostage."
You present your item to the dealer at a pawnshop who determines the item's value, and then you get some money with the item as the security to guarantee payment. Some people even pawn their engagement rings. You can always pay back the money to get your property back. This trick is simple and convenient.
Take a Loan
Banks have always excelled in giving out guaranteed approval loans to people who need it. If you've a good credit score and an impressive income history, you can apply for a loan to cover your travel expenses. However, the traditional banks aren't really the only players in the lending business.
There are now online lenders who can extend you a simple and quick loan as per your needs. In fact, you can apply online in the comfort of your home or even your car. The good thing with these online lenders is that they don't put you through a myriad procedures and screening processes. As soon as your application is reviewed and approved, you can get the money within hours.
You see, having a cash shortfall shouldn't really be much of a problem as long as you still have some tricks up your sleeve. You can always choose any of these brilliant tips and get your wallet replenished soon enough and in time for your travel abroad.