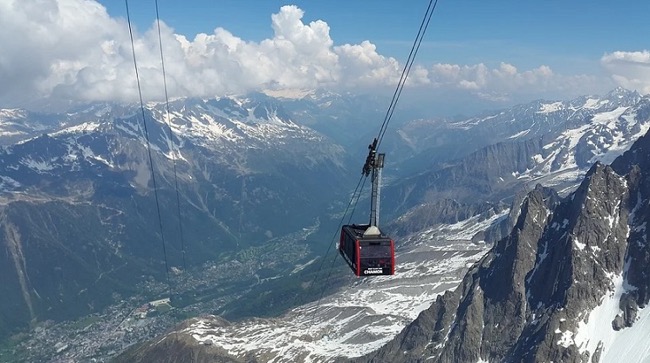 If you live in a country where it snows every year, you already know how beautiful it is to walk underneath the moonlight or lampposts, as the snow gently falls down. The light is reflected on the pure white ground and sparkles on the snowflakes as they go down. Now, imagine this as you walk through the beautiful natural surroundings of Chamonix, France. Here is what you should know about winter walks, for your next visit to the Rhône-Alpes region.
No need to ski to enjoy Chamonix
Skiing in the French Alps is the dream of most international skier. However, you don't have to enjoy that particular sport to fully benefit from the area, during winter time. Staying at a hotel in Chamonix-Mont-Blanc, from where you can head out for winter walks, and then come back to enjoy the spa and its beautiful warmth, is in itself a special treat. That is because the region offers some of the most spectacular sights to see, especially when they are covered by crisp white snow.
Get a Map and Go!
In truth, all you need to enjoy the region, in winter time, is a map, which you will most probably find at your hotel. Even though you have a GPS on your mobile phone, it is much better to have a physical one, just in case you run out of battery. Then, equip yourself with snowshoes and hit the trails, according to your level of energy. Any route will bring you pleasure, but choose one that is adapted to your comfort zone, so you can enjoy it even more.
Be Safe
Going for walks in nature should be a fun adventure, that is why you should take all the necessary precautions before leaving. You don't want to come back with frostbites or get lost. To avoid that you simply need to dress warmly. Bring extra layers in a backpack and buy shoe chains (if you decided not to rent snow shoes). They can come in handy if you need to climb or if you find a patch of ice. To avoid an empty phone, charge it before you leave and bring an extra battery to recharge it. The best way for your phone not to remain charged is by placing it on "plane mode," as it is usually the applications running in the back that eat up the energy.
Before leaving, get in touch with the "Office de Haute Montagne," in order to make sure that the weather will not suddenly change during the day. That is something that can happen rapidly, up in the mountains. Then go out there, and enjoy a bowl of fresh air…