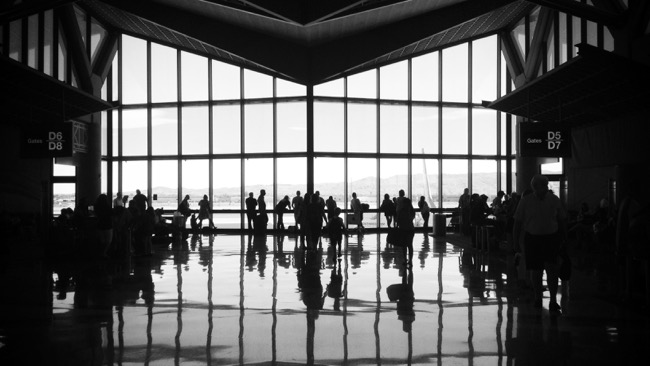 Do you want to take some rest from the desert and go somewhere far away? If you want to take the plunge, book cheap flights from Phoenix to these popular destinations.
From Phoenix Sky Harbor International Airport (PHX), you can go to your planned destination with these cheap flights that are flying nonstop:
From PHX to Honolulu, Hawaii
People from Arizona can now see the view of the tropical islands of Hawaii and volcanoes in less than seven hours. There are five airlines that fly from PHX to Hawaiian islands including the Big Island, Oahu, Maui, and Kauai.
Phoenix and Honolulu, Hawaii have nonstop flights for a long time. Passengers can take a flight of straight six hours from Phoenix to Honolulu.
Airlines that fly from PHX to Hawaii include the Hawaiian Airlines. It departs from PHX to Daniel K. Inouye International Airport or the Honolulu International Airport (HNL). Passengers can also fly from PHX to Honolulu through American Airlines.
If you are planning to visit Honolulu, consider flying in September. It is the best time to get tickets when the shoulder tickets go down.
From PHX to Las Vegas
Do you want to visit Sin City? Visit Topgolf at MGM Grand, play at the Casino Royale, try their Rainbow Latte, or catch the Happy Hour on the High Roller on your vacation.
Las Vegas is a great destination for pleasure or business. It has a plethora of live entertainment, clubs, casinos, restaurants for all types of travelers.
You can catch a direct flight from PHX to Sin City that only takes more than an hour. The short distance flight makes it a popular weekend destination for the Phoenicians.
The best time to book a flight from Phoenix to Vegas to get a cheap flight is 14 days ahead. You can save up to $100. Booking your flight within the 14 days makes your flight more expensive.
Fly in January to get the cheapest tickets. You can save up to $35. It is the best time to tour Vegas when all the tourists have gone their way.
When buying a flight, purchase a ticket on Wednesday. You can save up to $7. It is also found that the best time to return on your flight is Tuesday because you can hit a savings of $45.
When it comes to airlines, fly with US Airways that provide the cheapest direct flights from PHX to Vegas. It is popular for catering nonstop flights. Passengers can buy a ticket for as low as $164.
From PHX to Frankfurt, Germany
Another destination where you can book from PHX is Frankfurt, Germany (FRA). Visit Germany's business and finance capital that is also a popular destination for its culture scene, museums, and historic buildings.
It is also a great venue for a weekend getaway. Some of the best sights that you shouldn't miss include the Museumsufer, Stadel Museum, Main Tower, Goethe House, and Museum, and the Frankfurt cathedral.
Flying from PHX to FRA takes more than 11 hours. It's kind of a long haul so, if you are planning your vacation or business trip there, better book your flight in advance. The cheapest day to fly on this route is Thursdays.
Condor Airlines fly between Phoenix Sky Harbor and the Frankfurt Airport regularly. Condor is part of British travel giant Thomas Cook. It flies Boeing 767 on this route offering economy, premium, and business class service.
You can check ticket prices and promos on flight booking sites to grab the best deals. On average, the cheapest ticket price starts at $780 roundtrip.
From PHX to California Wine Country
Do you want to explore the land known for cuisine, wineries, boutique hotels, luxury resorts, Michelin star restaurants, and culture? Book your nonstop flight from Phoenix to Charles M. Schulz–Sonoma County Airport.
You can find a cheap flight on this route every Tuesday. Friday is the most expensive ticket to book, so avoid buying tickets on these days.
Always book flights in advance. When planning your flight there, book at least 60 days in advance. Don't wait for last-minute deals because you're less likely to find cheap flights.
Fly to California in the month of October. August is the warmest month while February is a rainy month. Plan your trip ahead to get the best of vacation.