Europe remains one of the top sightseeing destinations for all kinds of travelers whether they are going for a honeymoon, a simple weekend getaway or a family vacation. It has to offer some of the most expensive cities to tourists but at the same time there are many cheap travel destinations in Europe that attract thousands of visitors who are looking for a budget vacation. When you do your homework and find out that these destinations cost much less than other spots but are equally enjoyable, you are tempted to check them out at least once. So, let's have a look at some of these budget travel destinations of Europe.
Kiev, Ukraine has been found to be the cheapest in terms of hotel stay, transportation, meals, and entertainment. It is considered a remote city of Europe but it still has some great landmarks and attractions to offer to tourists. It is a recommended destination for first-time Europe visitors.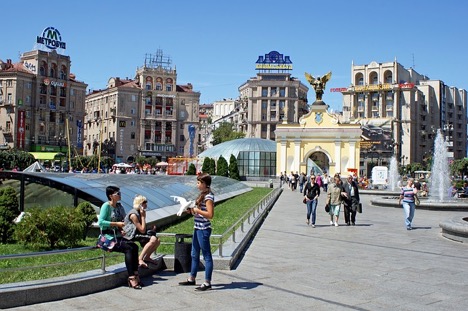 Similarly, Bucharest in Romania is one of the cheapest cities of Europe offering a good number of tourist spots as well as world-class restaurants and entertainment areas for kids.
If you haven't been to Budapest, Hungary and wish to travel to Europe for your next vacation, it is highly recommended that you pay this city a visit. It is not only cheap but it also has a number of castles and cathedrals to keep you entertained for hours. You might find hotels somewhat expensive here but after a little research you're able to get your hands on some hostels for a very inexpensive stay. If you plan on staying for more than a week, this travel destination is for you.
Poland is one European country that offers more than one attractive and cheap cities to its visitors. Krakow and Warsaw are two of these budget travel destinations for tourists. It is the capital city of Poland offering a number of historical buildings and landmarks to impress the visitors. You can have a great time vacationing in this city with your family owing to the great weather and simply awesome food.
If you have always wanted to visit Turkey, now is the time to fulfill your dreams because Istanbul is one classic city that is not only extremely beautiful but also quite cheap. There are ancient markets and mosques to explore here in addition to many other city attractions as well as shopping malls. You may find accommodation a little expensive but overall this city is considered one of the inexpensive European destinations for tourists.
Russia is home to many important landmarks and truly fantastic buildings. If you want to go there on a budget vacation, Saint Petersburg is the city to choose. While some people may argue that Moscow is more beautiful and attractive, it is a well-known fact that Saint Petersburg is more tourist-friendly. You will be able to find good food here without much trouble and the hotels are well-kept and neat.
If you're planning a budget vacation anytime soon, it is recommended to check out the above-mentioned cities of Europe to have a quality time with your loved ones.
Strapped for cash? If you're travelling on a budget but still can't afford your trip you could get a logbook loan on your car from logbookcalculator.com which allows you to release the cash value of the car. You keep the car while the loan is being paid back so no need to worry, your car will still be there when you return from your holiday!