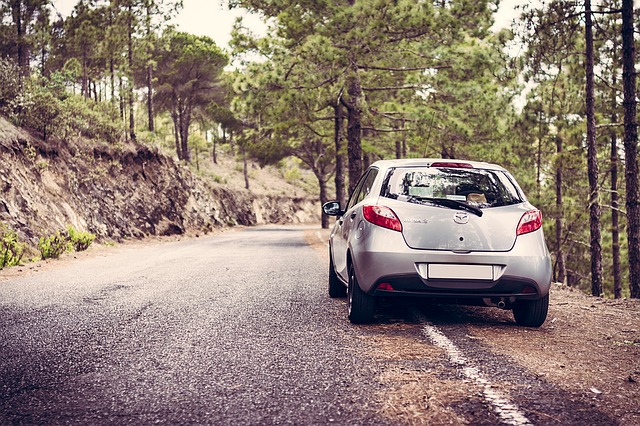 Saving up for a car can be the biggest investment of your time, money, and energy in this modern world. Not only can it be stressful to find the right vehicle, but speaking to a car salesperson is known to be quite the tricky endeavor to get what you need out of your purchase. It's important that you feel comfortable and confident with your options once the great day arrives. Choosing the right dealership for your individual requirements can give you all the gusto you need when you're ready to make the big splurge.
Visiting the Dealership
If you are someone who appreciates face time and personal conversations, then going straight to the dealership will probably be your best option. While you may have to deal with the sales pitch, there are plenty of pros to going to the dealership in person. Not only can you discuss your needs face-to face-with an actual human being, but you also have the opportunity to test drive a model that suits your fancy. As long as you are willing to state what you're looking for, any salesperson will be happy to help you find the vehicle that checks all your boxes. Nothing matches local stores, like Bobby Rahal Toyota in Mechanicsburg, PA, which may feel more personal than larger dealerships. They can also provide repair services in the years following your purchase, with amenities like coffee and wifi while you wait. If you're not sure when to visit, HuffPost says Tuesdays and Wednesdays are the least crowded days at a car dealership. During this time, you are more likely to be able to negotiate and have time for questions with your dealer one-on-one, if that's your style. This method of buying a car can give you the personal touch you need to feel like you will make the right decision with your hard-earned money.
Online Shopping
If you simply don't have the capability to visit a dealership in person, or don't require the immediate guidance of a sales professional, online shopping can be a good bet for you. Especially if you already know what you are looking for, browsing cars online can be a convenient and time-efficient way to make your investment. There are incredibly helpful online services that can give you the scoop on the best deals around the country. For example, an online shopper looking to replace a tried and true Audi can search Audi lease specials and get the latest on the brand name that they feel is reliable at a great value. This way, not only do you pinpoint your particular needs, but you have unlimited online access to great deals after your purchase for repairs and routine maintenance, at a location nearest you. With the convenience of the Internet, car shopping online can be a great tool for the shopper with a busy schedule.
Maybe Both?
Even if one of these options feels right, keep in mind that there's nothing wrong with exploring both of these methods to find your best fit. After all, the Department of Motor Vehicles recommends using every resource at your disposal to get the car you want at the price that suits you. When it comes to one of the bigger purchases of your lifetime, you should be able to get the best deal in the best manner.