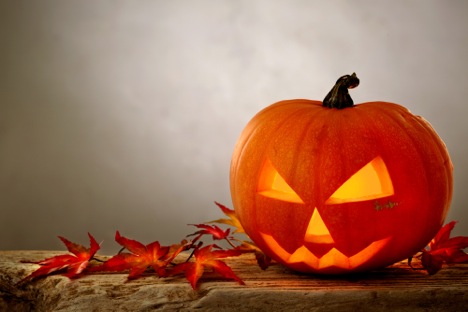 London, England: From costume parties to theater performances like the Phantom of the Opera and Wicked, the British capital has many options for those looking to get a spook and a scare. Our top picks for not to miss attractions to bring in Halloween are the London Dungeon tour (28-34 Tooley Street, London) and the London Bridge Experience (2 – 4 Tooley Street, London). Both are set up as haunted houses with their fair share of zombies and monsters jumping out of the shadows.
Edinburgh, Scotland: Considered one of the top 10 haunted cities in the world, the Scottish capital is an ideal place to celebrate All Hallows Eve. Our favorite hair-raising activity is the haunted night guided walking tour of the Old Town. The tour takes you through the Royal Mile, Edinburgh Castle, the Canongate graveyard and the gallows. The tour departs at 7:30, 8:30, and 9:30pm on October 31st from the Mercat Cross on the Royal Mile and lasts about 90 minutes (tickets can be reserved online ahead of time).
Cardiff, Wales: Just outside of the Welsh capital is the town of Llandaff where our favorite choice for Halloween 2012 takes place. Starting at 7pm guests will dine a two course Halloween supper at the Mulberry Street Restaurant followed by a two hour walking tour through the dark wooded streets of Llandaff.
Belfast, Northern Ireland: The Sunday before Halloween, Belfast will be holding their annual Metro Monster Mash which is open to crowds of all ages. There will be plenty of entertainment from concerts to performances, including a fire breather and magicians, to Northern Ireland's biggest fireworks show. All attendees are to wear a costume as there are prizes for the best dressed. The event will be held at the Odyssey Car Park (2 Queen`s Quay, Belfast).
Whether you want to head to London, Edinburgh, Wales, or Belfast now's the time to find flights to get you there just in time for the spookiest night of the year.