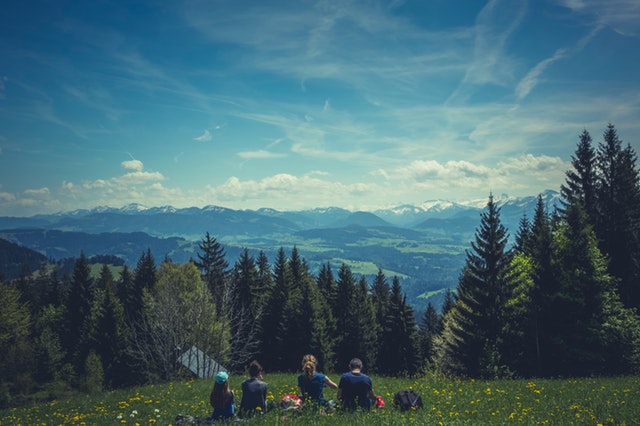 There was once a time where holidays were a breeze to book. You didn't have any responsibilities – and the only thing holding you back was probably the price.
Well, the price-factor still comes into play, but the big change now is traveling with a family. Suffice to say, it's a completely different experience, and one that can bring stress to even the calmest person around.
This is why we have penned today's guide. Let's now jump into some of the best tips you can implement before you jet away on your family adventure.
Location, location, location
Firstly, let's talk about location, or specifically – where your accommodation is.
Once upon a time you may have compromised with this. You might have stayed a bit out of town, just so you could save a few pennies.
Well, things have changed. For example, if you are visiting Niagara Falls with the family, staying in accommodation that is near to the Falls in Canada is a must. If you don't, you'll have huge amounts to travel to contend with – and a lot of grumpy faces.
Then, it's about the accommodation itself. Make sure there is plenty of things to do on-site, just so you can build in "rest" days where you can all relax nearby.
The perils of over-planning
This might not apply to some of you, but when we are younger and responsibility-free it is quite common to just cram as many activities into a day as possible. You'll head over to TripAdvisor, find the best attractions, and compile a gruelling checklist of attractions to visit.
Suffice to say, the above approach doesn't work when it comes to traveling with little ones. In fact, even if you plan umpteen trips around their interests, you are still going to be met by stress and tired reactions.
Let's not forget that once kids find something they like, they're in no rush to move on. In other words, most will be happy at the beach one day, and the pool another. It doesn't have to be all-in-one.
Tablets can be your saviour
There's a huge debate about technology and kids at the moment – and it's for a very good reason. However, if you can arm yourself with a tablet before you travel – the benefits will be obvious.
Let's not forget that holidays tend to prompt lots of waiting around – and this is where kids get bored. As such, by taking a tablet, you'll always have a go-to activity if things get out of hand. It's something that can relax everyone.
Your method of transport is crucial
There's usually a great car hire debate which wrangles on as you plan a holiday. Well, this is where you need to think about the situation shrewdly.
Sure, you may have opted for a school holiday getaway and this might mean that the price of hiring a car has rocketed up. However, when it comes to the crunch and you're stuck in a queue waiting for public transport, this might be a cost you are happy to absorb.
In other words, for the purposes of avoiding stress, it can sometimes be easier to spend a bit more when it comes to travel. It doesn't have to revolve around cars, and you might have the same debate when it come to a standard transfer versus a private one.