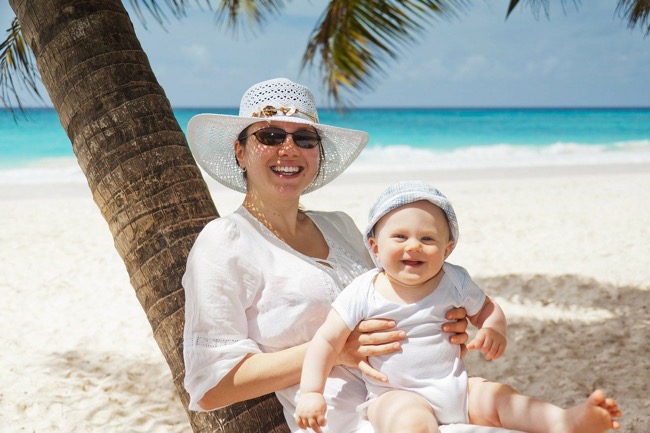 What are some clothing essentials for kids to pack for vacation?
Nothing says fun better than a family vacation with kids. It also means taking care of packing cute baby clothes and yours too. When you pack for your own, you can throw random clothes in the bag; who cares, right? But if you are a new parent listing out the clothing essentials for kids on a fun vacation, this article is what you are looking for.
Dive into this article and have a fun vacation with fabulous outfits for your kids every day.
1. Keep everything on the table.
First and foremost, you need to bring all the facts and plans together. You can't plan your trip down to every minute, but you can figure out a blueprint to make packing easy. Know the weather of the destination (and the travel route) and activities you can do there. This will help you answer these questions for your fun vacation with kids:
• How old is the child?
• Where are you going? Are there any customs to adhere to?
• What activities will you be doing there?
• How will the weather be?
• How long will the trip be?
2. Make a packing list.
Now that you have an idea of how long your trip will be, you can plan your baby's travel clothes. Start by roughly planning out what your child will wear each day. It is a good idea to carry extra underwear as they always come in handy with babies. If you have a newborn, you have to make a choice. But if your kids are older, you can ask them to help choose their outfits. Maybe you bought something new for the vacation vibe; you can line them up and ask your child to pick what they would like to wear.
Now, you might be thinking about how many outfits to pack. Many parents share one similar method for estimating the clothes, and it works well. Pack 2 outfits for a day, which means if you are going for 5 days, you need 10 outfits.
Tip: Keep in mind the traveling outfits. You can stick to the same travel outfit for both ways, or you can pick any packed outfit as the returning outfit. Just ensure two things:
1. The outfit is comfy.
2. Pack it in a bag you're carrying so you don't lose it with your luggage.
Here is a baby's clothes checklist you can cross-check to be ready:
• Pajamas: In the case of younger kids, you can carry 1 pajama per night or more, depending on their needs. If your child is grown up, you can have 1 pajama for 2 days. It'll reduce your load and also keep the child comfortable.
• Onesies: A baby onesie is the best outfit for everything your baby decides to do. Walking, crawling, playing, and lounging; buy fun baby bodysuits, and you'll be good to go.
• T-shirts: When you go on a vacation, cute baby t-shirts are a way to go. You can use the already purchased t-shirts or buy baby t-shirts to add colors to your trip.
• Shoes: The secret to packing effectively is to go for basics. Choose something that goes with most of the outfits and pack that. Also, don't forget to pack a pair of flip-flops for lounging and going near the water.
• Pack versatile outfits: Take out everything you need and take a look at it. Now, make outfits that you can style differently. Pick clothes that can be mixed and matched easily if you want the luggage to be small.
• Lightweight jacket or layer: No matter how hot of a place you are planning to go, a layer of a sweater or a thin jacket will help you and your child in many ways. Just make sure you carry one.
Tip: Extra pajamas, extra towels, and various toys are the most unused items for families on vacation. You won't need anything extra; stick to the basics.
Here are some more tips new parents would need for packing for a vacation:
1. Keep it together: For easy packing and sort, keep the garments together. Make sure these outfits stay together and keep socks, underwear, and cloth diapers aside.
2. Fold or roll: Many people prefer rolling their clothes while packing; many prefer the good old folding. It's entirely your choice, and the secret is, it doesn't even matter as long as you're doing it right. Just make sure you pack the right things and keep everything visible to avoid a mess.
3. Storage bags: Keep reusable storage bags or any plastic bags with you. It will be easy for you to carry any wet beachwear or dirty items. Toss it in, and all your dry clothes will be good.
4. Diapers: Pack enough diapers for traveling and a day after. It isn't necessary to carry diapers for the whole trip as you can buy them easily, or if you order yours online, you can get them delivered to your destination.
Summary
How to pack for a vacation with kids?
1. Ask yourself?
• How old is the child?
• Where are you going? Are there any customs to adhere to?
• What activities will you be doing there?
• How will the weather be?
• How long will the trip be?
2. Pack a maximum of 2 outfits for a day.
3. Pack plastic bags.
4. Choose versatile outfits that can be mixed and matched.
5. Don't carry things you can buy at the destination.
Here is your baby's checklist to pack for a vacation:
1. Baby onesies
2. Pajamas
3. T-shirts
4. Shoes
5. Lightweight jacket