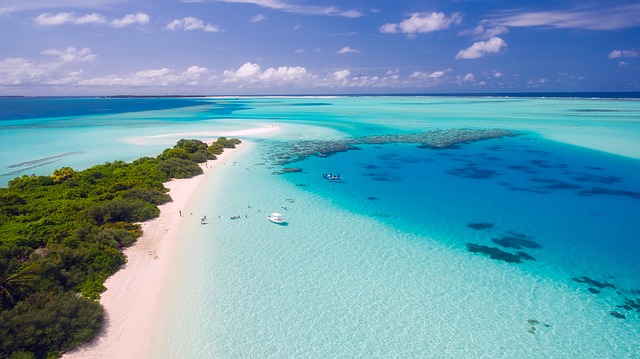 Is it the first time that you will be visiting the beautiful Maldives? You have heard how beautiful the Maldives is and you just cannot wait to book your tickets and visit the place in real life. Of course, Maldives is beautiful and in fact it is more beautiful in reality than what people say.
With a plethora of to do and to explore things in the list, Maldives is just a piece of paradise on earth for the beach lovers especially. But, in order to enjoy the beauty and the offerings to the fullest, you need to have a proper plan about the places to visit and many other things.
Check out this page to know about some of the amazing tips for the perfect beach vacation in the Maldives.
Places to visit
There would be too many places to visit when you are in Maldives, but you need to plan out to visit a few, the best ones of course, if you have a tight schedule. Following are some of the best places that would make your stay worthwhile:
Finolhu Kanifushi – lined up with unique strip of island, the sky blue water will attract you immediately.
Fulhadhoo – luxury hotels booked using TravelGuru coupons and a beautiful panoramic view of the endless sea, it just cannot get any better. This will be the best beach vacation ever when you visit Maldives.
Per Aquum Huvafen Fushi – this is a private island and is purely for the beach lovers. The shallow lagoons are best for snorkeling and diving.
Places to dine
There are plenty of mind-blowing restaurants in Maldives serving both local as well as wide variety of other cuisines that you can try. Given below are a few among those that you should definitely try:
Ithaa Undersea Restaurant – an undersea restaurant and something to experience for a lifetime. The food is amazing and the ambience is just awesome. Try reserving a table in advance as the rush is huge.
Sea Fire Salt – Italian cuisine will be the best choice to make when you visit Sea Fire Salt and the view from the restaurant cannot be described in words.
Kakuni Bar – tasting wine in Maldives is a must and there is no better place than Kakuni Bar to do it. The service is amazing and you can also get complimentary shots if you are lucky enough.
Places to stay
Do not be a miser when you visit Maldives. Stay in some of the best resorts and you will never regret spending the money there. Check out some of the handpicked resorts that are best-known for their hospitable nature and amazing rooms:
Mirihi Island Resort – one of the most highly rated resorts to stay in the Maldives, this is actually heaven on earth in simple terms. Get a panoramic view of the seas from your room.
Per Aquum Niyama Maldives – luxury resorts are in plenty in Maldives, but the beauty of none of those can be compared to the scenic beauty of Per Aquum Niyama Maldives. You can actually feel heaven at your fingertips here.
Kuredu Island Resort & Spa – an isolated resort in the middle of the sea, this is a must stay resort in the Maldives. The atmosphere is refreshing and you can spend hours sitting in one of the lounge chairs with a chilling and refreshing drink in hand.
Maldives is an ideal destination for the couples especially. Though the planning of the Maldives vacation can be a bit hectic, it will become much easier for you if you follow the above mentioned tips and the experience will be one to share with people for many years to come.