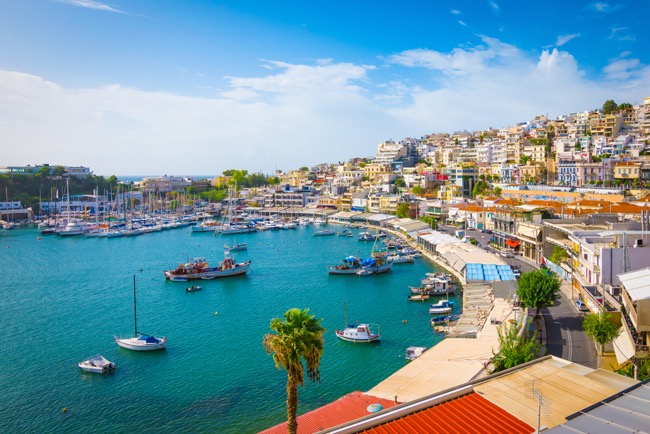 While the Greek Islands are one of the world's most popular vacation destinations, it's still possible to find secluded islands where time seems to have stood still. Several can be found in the Cyclades and the Ionian groups of islands, as we'll discover below.
Which are some of the quietest places to enjoy in Greece?
Perfect for discovering by private yacht charter, Greece still has many unspoilt islands that retain a timeless charm that will make for a magical vacation you'll never forget.
While most visitors to the Cyclades Islands head towards the pleasure spots of Santorini and Mykonos, there are best-kept-secret islands here that are unscathed by tourism, such as Folegandros, Milos and Andros.
Folegandros: Dramatic volcanic landscapes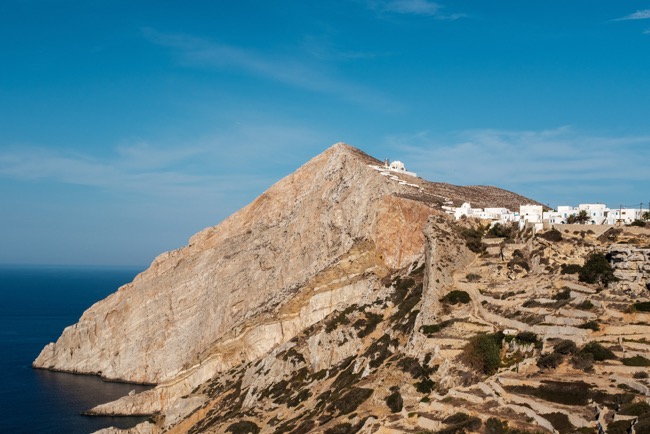 Just a short hop south of glamorous Santorini, Folegandros shares much of its neighbor's dramatic volcanic landscape, vertiginous cliff top villages, glorious sunset views, and winding donkey paths. However, Folegandros also enjoys a quiet and calm atmosphere, with its anchorages, streets and beaches relatively free of crowds.
Its main hilltop village, or chora, is possibly the most picturesque of all the Cyclades, with its sugar cube, bougainvillea-covered buildings perched high above the Aegean. Be sure to visit the whitewashed Panagia church, the island's symbol, set on a rugged peak offering breathtaking sunset views.
Milos: Laid-back and exotic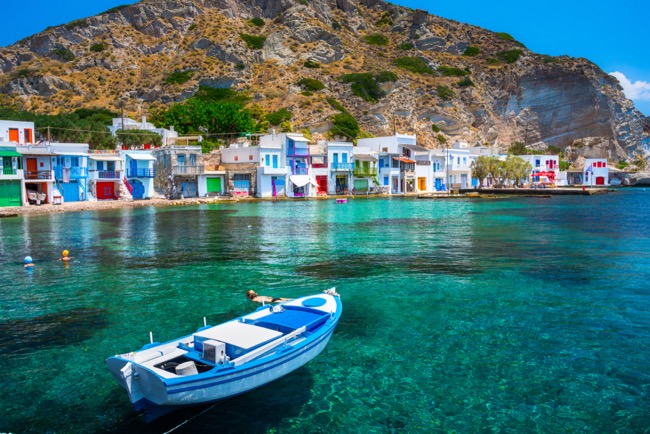 To the west of Folegandros lies Milos, which boasts over 40 beautiful beaches and picturesque fishing villages with whitewashed houses and colorful boats. For one of the most beautiful beaches in the whole of Greece, head north to Sarakiniko, where striking white volcanic rocks create a magical lunar landscape that contrasts spectacularly with the surrounding turquoise water.
Andros: A rugged gem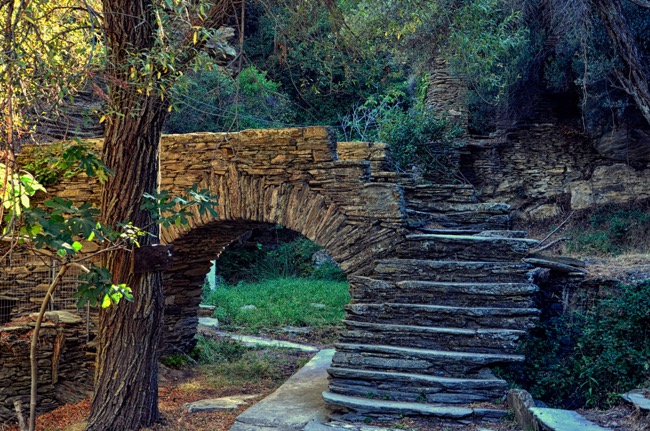 In the northern Cyclades, Andros is a rugged gem of an island, with thick forest, cloud-wrapped mountains, cascading waterfalls, and secret coves with gin-clear seas. It also has more than 70 beaches, including the beautiful bay at Fellos.
A popular escape for wealthy Greeks, visit Andros Chora, the island's capital, and discover a harmonious mix of Venetian, Byzantine, and Ottoman architecture. For isolated beaches, head to Vlychada, Agios Sostis, or Halkolimnionas, and enjoy the many excellent hiking trails, through orange groves and forests of chestnut, walnut, oak and olive trees.
The Ionian island of Meganisi: Unspoiled beauty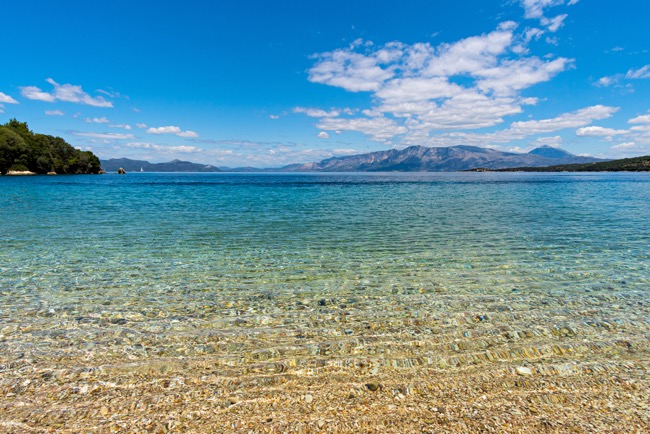 In the Ionian island of Meganisi, discover a world of lush green beauty, surrounded by emerald and sapphire waters. Many of its secluded beaches can only be reached by boat, including Agios Ioannis, Spilia, and Barbarezou.
At the picturesque harbor town of Vathy, stroll around the delightful beach promenade, where you can enjoy delicious grilled seafood overlooking the yachts in the port.
Zakynthos: Flower of the east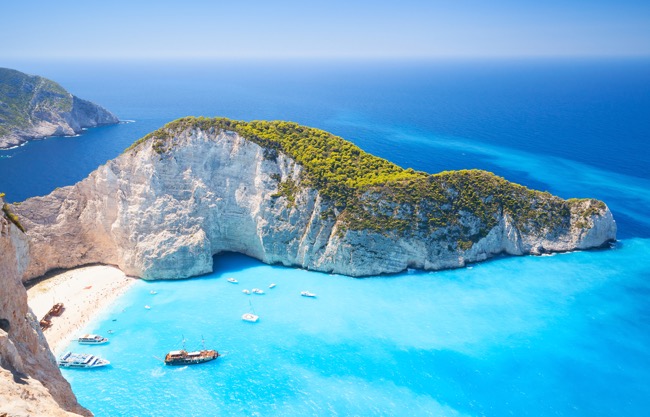 On the Ionian island of Zakynthos, named Zante by the Venetians, discover picturesque hilltop villages, traditional monasteries, and dreamy natural landscapes. The isolated Navagio Beach can only be reached by boat, and boasts a strip of fine white sand surrounded by turquoise sea, backed by dramatic towering cliffs.
Visit Zakynthos Town, strongly influenced by the Venetians, who also named the island Fiore di Levante, or flower of the east. Among its many hidden gems are Saint Mark Square and the ruins of an ancient Venetian castle, surrounded by a maze of narrow alleyways.