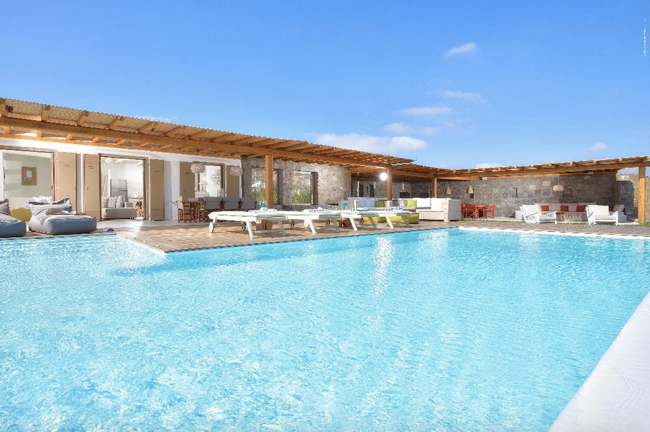 Mykonos Island is worldwide known not only for its intense nightlife but also for its luxurious way of living. It remains one favorite summer destination for international celebrities and VIPs for the last 4 decades. Mykonos does not only offer the best beaches, sand, crystal clear waters and a shiny sun but it can also provide a classy vacation to everyone with anything they can imagine.
Luxury in Mykonos includes a big variety of amenities and services. Explore them all before you plan your trip and book in time for those that suit you best.
Amazing concierge services

There are some five star resort, hotel or villa renting agency in Mykonos has its own team of experienced assistants that will help you fulfill every wish or need. In case you don't want to use your hotel's team, there are also independent agencies offering concierge services. The list is endless but some of these services are:
– Exclusive transportation with limousines, luxury yachts or a helicopter
– Spa, health and beauty treatments, either in lavish centers or at the convenience or your own bedroom
– Private Chefs, butlers, bodyguards, guides
– Private shopping and bespoke item purchase
– Villa or Yacht concierge to keep everything in order
– Sports, outdoor activities or private lessons
– Organizing gorgeous events, weddings, dinners and private parties
Extraordinary villas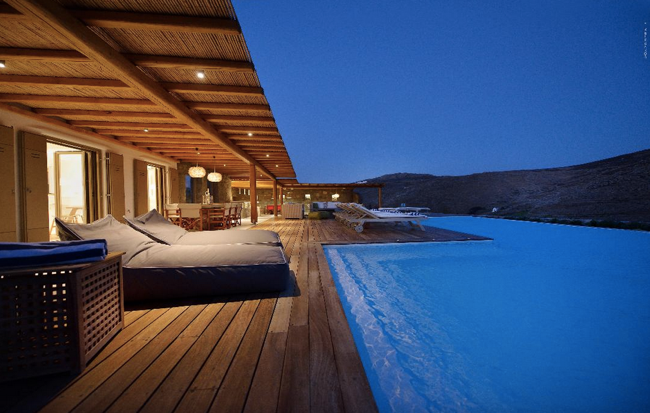 To fully enjoy your dreamlike vacations, you need the perfect accommodation. You need to feel like you are at home but without having to care for everything. A huge range of Mykonos villas are available for you to rent in every scenic area of Mykonos Island, equipped with all the luxury amenities and services you may need.
You can find smaller villas in Mykonos that are designed to accommodate a couple or very big ones that could comfortably host up to 12-14 people. The interiors are decorated in different styles, often including valuable furniture and items. You can pick up the style you prefer, from a traditional Cycladic villa to an extremely modern or a classic decorated one. Most of them have a private swimming pool, Jacuzzis and private gardens.
If you fancy buying your villa and visiting Mykonos, when you want and for as long as you want, look for the best choices of the island of the Real Estate Mykonos.
Nonstop nightlife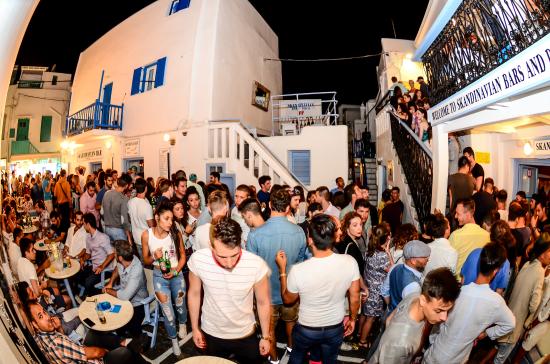 Many clubs are open almost 24 hours and the beach bar parties start early in the evening and last till dawn or even later.
A soon as the sun sets, the whole town of Mykonos becomes a huge entertainment area. The narrow streets with the idyllic traditional buildings become full of people who start their own experience of Mykonos nightlife. You will see famous people walking among non-famous ones, beautiful girls and boys dressed up according to the latest trends of fashion and noisy groups of younger tourists drinking or eating at the outdoor tables of the numerous bars and restaurants. Loud dancing music comes out from the clubs and smells from the flowers and the sea breeze fill the air. This goes on until the sun rises again.
Ultimate beaches experience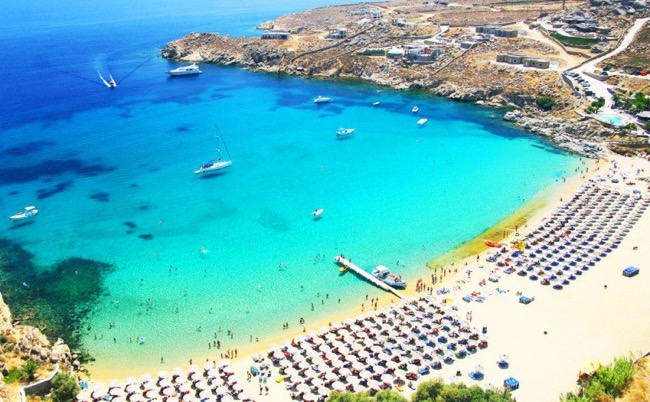 Turquoise waters, sandy beaches, a warm healing sun and amazing services are the ingredients of your dreamlike vacations – and they can all be easily found in Mykonos. The island has some of the most beautiful beaches in Greece and most beach day resorts offer everything you need for a pleasant, lazy day on the beach.
Some of the beaches, like Paradise, Super Paradise, and Psarou are party beaches, very well organized with seafront restaurants, sun loungers and shades with bar service, water sports and good transportation. After 5 pm the music gets louder and the visitors start dancing to the tunes.
Lounge beaches, like Agios Ioannis, Kalafatis, Ornos and Platis Gialos are more convenient for families and couples who wish to have a rather quiet day swimming, sunbathing and playing on the soft sand. They are also well organized and protected from the strong winds.
For travelers who seek a more serene and natural environment, Mykonos has some virgin beaches as well – like Korfos, Fokos and Agios Sostis beaches. There are very few or not at all facilities there and access is usually a little bit difficult. But the impressing scenery will reward you and they never get crowded.
Gourmet flavors out of this world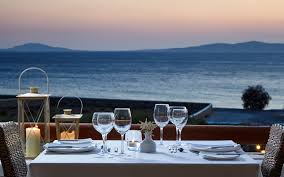 Lots of famous Greek and international chef work in Mykonos restaurants during the summer. They prepare the most delicious gourmet dishes in some of the most luxury restaurants of the island. No matter which is your favorite cuisine, you will definitely find the perfect gourmet restaurant with a lavish atmosphere and a great service.
The freshest ingredients are daily picked up from the local market or brought from exotic places. Experimental and fusion cuisines have their best representatives here. Long wine lists and delicious fancy desserts will complete your classy culinary experience.