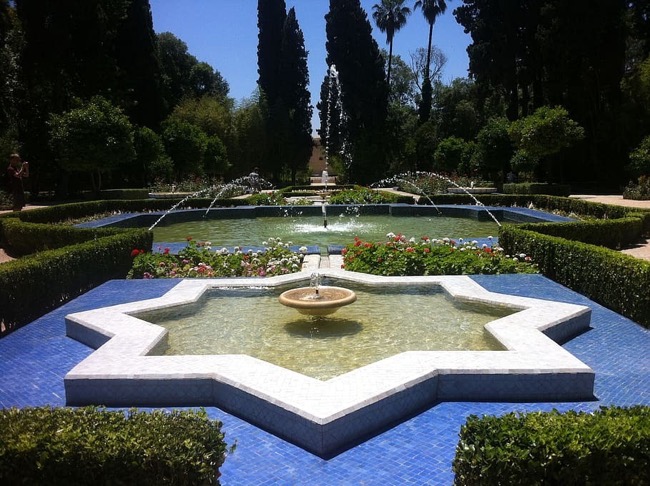 Holidays bring us the perfect opportunity to get away from our daily routines and embark on new adventures. However, over the last decades, the tourism industry has been focusing mostly on beach tourism. But if you want to spread your horizons and experience new cultures in a truly magical place, we recommend you give the Moroccan city of Fes a chance.
Morocco's hidden Gem
Fes is the third biggest city in Morocco. It may not be as big as Casablanca or Rabat, but what it lacks in size it makes up with breathtaking beauty. Fes is one of the most ancient and monumental cities in the entire country.
This city was Morocco's capital city for 400 years, and, to this day, it remains as the country's spiritual center. This city is full of stunning places to discover, so you need to be very aware of them or you may end up missing them in the blink of an eye. Therefore, we recommend that you immerse yourself on the magical streets of Fes and explore, but always play close attention so you do not miss out on anything important.
Some of our favorite spots in the city you totally should not miss are:
Grand Place Boujloud
This charming spot is the perfect place to sit and relax watching how Fes' citizens go on with their daily lives. At dusk, this beautiful square becomes full of life, with market stalls and even a small fair for children to play at.
The Blue Door (Bab Bou Jeloud)
Near the Grand Place Boujloud we can find the beautiful monument known as The Blue Door. The Blue Door is one of Fes' main symbols. It has three stunning arcs that are symmetric and horseshoe shaped, and it is decorated with blue tiles. From its main arc you can get a peak of the Medina.
Madrasa de Bou Inania
Madrasa de Bou Inania is located very close to The Blue Door. It is the most important muslim school in Fes and it is decorated with marble, wood and tiles in traditional XIV century muslim fashion.
Borj Nord and Borj Sud
These two fortifications used to protect the city of Fes. Now they are an excellent viewpoint from where to watch the Medina. Borj Nord also features a weapons museum.
The Jewish Quarters
The Jewish Quarters are located near the imperial palace. It is full of beautiful small stores with wooden fronts, making it the perfect destination for a relaxing shopping trip.
Mulay Idris II Mausoleum
This beautiful Mausoleum is one of the main points of pilgrimage in the muslim world. Mulay Idris II was an important figure in the islamic world and his remains are buried in this building. However, only muslims can access its interior, so you may have to settle with the beautiful views of the outside of the building.
Mejjarine's Square and Museum
Mejjarine's Square is one of the most charming places in Fes. Its beautiful tile decoration make it one of the most photographed spots in the city. Its old caravanserai is now the Museum of Arts and Wooden Crafts and has be declared World Heritage Site by the UNESCO.
The Medina and its bazaars
These bazaars and the medina are the life center of Fes. This area is conformed by over 9000 streets, so we recommend you bring a guide or GPS system if you do not want to get lost on its charming streets.
The Royal Palace of Fes
The Royal Palace of Fes is an architectonic masterpiece. Although you can not visit its interior, it is easy to get mesmerized with the beauty of its giant copper doors and the detailed decoration of its walls.
These are only some of the long list of remarkable spots Fes has to offer. So get your packs ready and embrace the adventure of discovering all the charming places this city is hiding.
The best places to stay during your trip
A big part of any travel planification involves accommodations plans, especially if we plan to visit a foreign country with a different language and culture like Morocco. However, Fes is full of tourist friendly places that will make your holidays an amazing experience.
Some of the best areas in Fes to stay as a tourist are:
Fes el-Bali
Fes el-Bali, also known as Old Medina, is full of small shops, fountains, picturesque houses, narrow streets and, over all, a lot of magical places to discover. This neighborhood is very close to the city main monuments, making it a very convenient location for your holidays. Fes el-Bali has a wide catalogue of hostels available, although we personally recommend you stay close to the ones on the edges of the neighborhood so you can travel more easily.
Bab Bou Jeloud
The neighborhood near Bab Bou Jeloud is calmer than Fes el-Bali and its hostels are a far more affordable option. One of the main perks of staying in this neighborhood is the closeness to some monuments as well as the easy access to taxis and public transportation, especially if you are traveling with a lot of luggage.
As Seffarine
This craftsman neighborhood is one of the most peaceful and charming in Fes. Hostels in this neighborhood have a very reasonable price, although the most common type of accomodation here are the riads.
Nouvelle Ville
This neighborhood is full of French influence, bringing a brand new perspective to the city of Fes. This part of the city is full of nightlife and international restaurants. One of the main perks of staying here is how well communicated this neighborhood is, with public transportation being very active in this area. Rentals in this neighborhood cover a wide spectrum of options, from cheap hostels to luxurious 5 star hotels.
Overall, Fes has a wide variety of accommodation options regardless of your budget. So pack your backs today, and come to discover this breathtaking city with your own eyes.