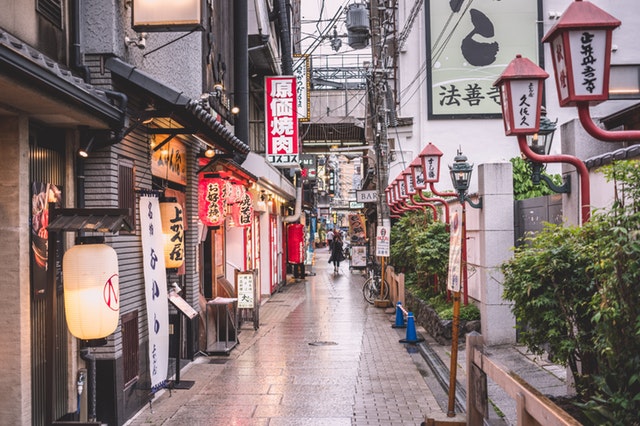 When thinking of Japan, you probably imagine some specific images. Temples and pagodas spring easily to mind. Serene lakes and snow-capped mountains. A calm air of Zen Buddhism everywhere. Japanese cuisine. Cherry blossom trees bursting with pink and red colour in spring.
In fact, "the land of the rising sun" is an incredibly diverse country with a lot to offer a wide variety of travellers in terms of not just attractions, but amenities and activities, as well. When thinking about your Japanese holidays, it is entirely possible to design a trip around your own interests and hobbies, in addition to seeing the more typical Japanese attractions. Here are just a few types of trips you can embark upon on a trip to Japan.
Coastal Getaways.
As a series of islands, Japan enjoys plenty of coastline, from rocky cliffs to sandy beaches and everything in between. Japan's southern coasts, especially on the island of Kyushu, there are plenty of amazing coastal areas. The warmer weather here allows for beachy activities like scuba diving, surfing and sailing and there are plenty of sandy beaches to facilitate these types of getaways.
Many of the coastal towns and cities in Japan are home to upscale beach resorts, as well, making it a wonderful country for coastal holiday going.
Family Travel.
Over the past 20 years, Japan has become an increasingly popular destination for families. Most family tour itineraries of Japan include fishing, city sightseeing, shopping in the many delightful markets around the country and taking in some cultural shows, which are sure to delight your children, if you choose to bring them along.
As an ultra-modern society, even travelling with kids in Japan is never a chore, as high-speed trains and plenty of air connections whisk visitors to every part of the country.
Local Culture.
This is perhaps the most popular reason for tourists to go to Japan. The local Japanese culture is both fascinating and mysterious, serene and at the same time wildly colourful and strange. A cultural tour of Japan can be diverse in and of itself, as you can run the gamut from visiting traditional ancient temples to attending an anime or manga conference, if you are interested in Japanese animation.
Vibrant Cities.
Tokyo is on the tip of everyone's tongue when it comes to vibrant world cities, and it certainly is one of the most buzzing metropolises on earth. Tokyo is a heaving mass of wonderful corners, food, shopping and culture, as well as amazing nightlife. That said, Japan's other cities, like Osaka, Fukuoka, Yokohama, Nagoya and Sapporo are all incredibly huge cities that offer their own brand of Japanese-ness, in addition to each housing an original set of restaurants, culture and attractions.
Open Road.
Japan might not be the first country you think of when it comes to road trips, but it is actually a fantastic place to hit the road. It is quite easy to embark on a self-drive holiday in Japan, bearing in mind that the Japanese do drive on the left side of the road. In fact, Japan is perhaps the easiest Asian country in which to drive! Taking a self-tour will allow you the freedom to design your own itinerary, not dependent upon train or air schedules, and will grant you access to the small towns and cities that you'd otherwise miss along the way. For more travel inspiration check out these photos of Japan.