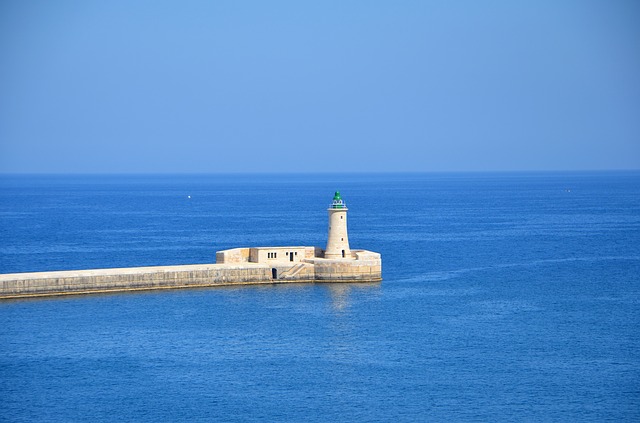 Do any of you remember those "Choose your own adventure" books before? They were those paper-back books wherein you get to certain crossroads during the story and it lets you choose one of 2-3 different choices. When you have already made your choice, you are then tasked to turn the book to a certain page where you will continue your adventure based on the choice you made.
While this may have sounded quite awesome as a kid, we often do this kind of "choose your own adventure" kind of thing every day as adults. Choosing which restaurant to eat, deciding on whether to bring your umbrella today, or just finding the right time to cross the road. These are the little (and often times mundane) crossroads we encounter every day.
There is a lot to enjoy on the islands of Malta and Gozo. One may not end up fighting dragons or be rescuing townspeople from an ogre but it sure gets exciting. Choosing where to dive is another "choose your own adventure" moment that can excite even the most hardened of adults.
Why Choosing the Right Dive Spot is Important?
Like the adventure books I have mentioned above, what transpires in your diving holiday will depend on where you will go. Why? Well, for starters, different areas have different types of marine life. Aside from that, a great dive site may not be suitable for diving due to weather conditions. Lastly, various dive sites have varying degrees of difficulty. So while visiting a WWII wreck may sound like an adventure, you might not be cleared to dive such a site if you are still a beginner.
Diving in the Islands of Malta and Gozo
Now that we know what factors affect one's choice for a location for their diving holiday, let's try to figure out what diving along the islands of Malta and Gozo are growing in popularity.
Located in the middle of the Mediterranean Sea, the Maltese archipelago is composed of 3 islands: Malta, Gozo, and Comino. These islands have been historical as they proved to be great places for naval bases due to its strategic positioning. During World War 2, Malta was bombed heavily being a British colony located nearby the Axis shipping lanes.
The waters along Malta and Gozo are full of great dive spots. The calmness and clarity of the water makes it the perfect spot for beginners. The fact that there are also fewer chances of meeting up with dangerous fish also adds to the allure.
Great Dive Spots in the Islands of Malta and Gozo
1. The Wreck of Um el Faroud – Considered to be one of, if not the, best underwater wreck in the Mediterranean. This 10,000-ton motor tanker was towed to sea and scuttled in 1998 after it was considered unusable in a gas explosion in 1995. Although relatively new, this wreck is already attracting a number of marine life including tuna, jacks, and barracudas.
2. Reqqa Point – If you are looking for a memorable shore dive then Reqqa Point in Gozo is the best place to be. The entrance puts you on an almost vertical wall. During certain times, Dorados start hunting smaller fish. They showcase excellent predator-prey action which is quite rare in some areas.
3. HMS Maori – A wreck accessible to divers of all levels due to its depth, the HMS Maori is a beginner favorite in Malta. This is also where you can practice your buoyancy control as the wreck is scattered on very loose sediment. If you decide to pay it a visit, watch out for conger eels or John Dory.
In life, it is important to choose your own adventures. While a choice between Sarawak or Malta may be trivial to you, you will look back and wonder "what would've happened if I took the other option?" However, you must remember that in every choice you make, you must ensure that you maximize the experience every single time.