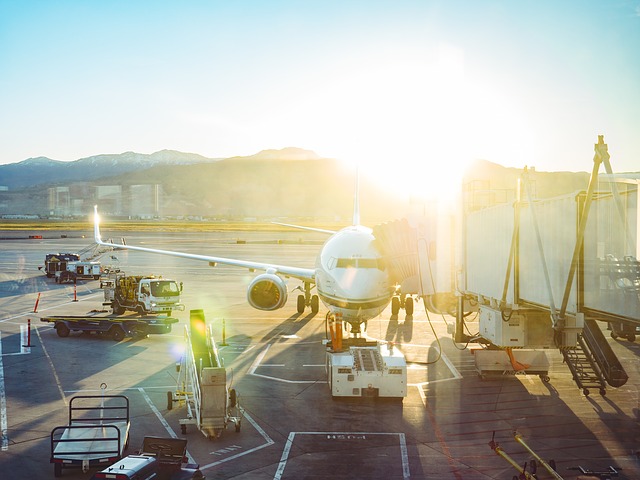 If you're a frequent traveler, chances are you've been asked at one point or another: Would you like to purchase travel insurance for your trip? More often than not, the question is met with a 'no' and left at the check-in. Which depending on the situation- can be a huge mistake.
In this article, we're going to cover the basic types of travel insurance policies that will help you determine if you need travel insurance for an upcoming trip.
Trip cancellation insurance.
This is the main reason individuals and companies find themselves purchasing travel insurance. If your plane is delayed due to a hurricane, an outbreak of illness, or the carrier goes out of business- a nice insurance policy will make sure you can claim the funds and get back on track. Though this may not make sense for a flight from Philly to New York, it's a great backup to have when you're planning frequent trips across the Atlantic.
Whether you choose to go through the airline directly or use a third-party service, most companies will offer you protection up to (and sometimes over) the price of the ticket. Others will even offer you trip delay insurance, which depending on the situation, can save your day in more ways than one.
Baggage and personal items insurance.
Lost another suitcase? Had your laptop stolen? Believe it or not- there's an insurance plan for that. If you're one of the many tech professionals or entrepreneurs that's traveling with expensive tech every trip- it's a smart idea to invest in travel insurance that covers your personal items. Especially if you need that laptop to present the proposal to your future business partners in Hong Kong.
In most cases, you can find great coverage that covers up to $500 dollars per bag. Some services even offer a baggage delay insurance that kicks back $100-300 per delay. Unless you can afford to replace all of the items you're taking on the flight, travel insurance can save you a lot of heartache.
Emergency insurance.
No one likes to think about getting in an accident while traveling abroad, but it is a very real danger that must be considered. If you're hurt while traveling the globe, you want to make sure that you are covered. More importantly, if the plane is damaged or there is in an emergency in the air- you want to be able to receive medical care- no matter the circumstances.
This is especially true for students traveling abroad, frequent flyers, and anyone planning to take an adventurous trip. As with most things in life- it's better to have it and not need it, then to need it and not have it.
Accidental dismemberment or death insurance.
You may or may not already have this bundled in through your life insurance policy. If you don't it may be a good idea to look into a travel insurance provider. At the end of the day, planes do crash. Though these statistics are much lower than the statistics you'll on car crashes, it's a reality nonetheless. For those who don't have a life insurance policy that covers accidental death, this type of travel insurance may be the most important aspect of planning your big adventure.
Conclusion
At the end of the day, travel insurance for a short trip can be about as useful as a warranty on a spoon. However, if your travels have you trekking the globe- it's a smart idea to invest in travel insurance (especially if you're a business owner). Not only will save yourself the stress of dealing with the airlines when your big trip to London gets delayed, it will help you replace the suitcase that was lost on that connecting flight.
Ask yourself a few questions and make the decision for yourself:
– How much is at stake if I'm delayed?
– How much money am I toting in my suitcase?
– What options do I have for travel insurance? How much will it cost for where I'm going?
Once you've decided on whether or not there's a real need for purchasing travel insurance, you can begin examining your purchase options. Like any big investment, take the time to compare rates and don't sign a single contract until you understand exactly what you're getting yourself into.
Do you have travel insurance? What made you decide to purchase it? Share your experience and advice in the comments.