Home to the third largest economy in the world, an energetic and ambitious population and a culture that holds hard work and success as core values, Japan is a business power house and the perfect destination for entrepreneurs and companies looking to expand and succeed.
However, as the culture of Japan is completely unique, doing business in the country can be difficult for foreigners, especially if they don't take the time to learn about Japanese business etiquette and regulations.
Companies and entrepreneurs planning on starting a business in Japan or doing business with a Japanese corporation will find their chances of success hugely increased if they put a little bit of effort into learning the ins and outs of doing business in Japan.
Japan has a huge amount of potential
When you consider that Japan's economy is twice the size of the UK's and that the economy of Tokyo alone is larger than that of the whole of Russia, you'll begin to see just how much potential the country has.
Though harnessing this potential will take time, energy and investment, understanding the size of Japan's economy and the potential for success will be a key motivator during the early stages of your business negotiations.

https://www.flickr.com/photos/herry/2373308217/
Go in person
A lot of business in Japan is done based on mutual trust, respect and understanding. The only way to build these relationships is to visit the country in person and meet your potential colleagues and collaborators face-to-face.
Though it is possible to join business events in Tokyo via video and conference calls, taking the time to fly to the country will be hugely appreciated by your Japanese counterparts and will help negotiations go smoothly in the future.
Attend business events in Tokyo
Tokyo is a city geared towards business and specialist events take place throughout the year. If you don't already have a Japanese partner company to work with, attending business events in Tokyo is a good way to network with new and established Japanese companies.
If you want to stay in the heart of the business district during your stay, there are some fantastic Marunouchi Hotels to choose from, many of which have conference facilities on offer. Alternatively, you can book separate meeting rooms in Tokyo and create a temporary office space for the duration of your stay.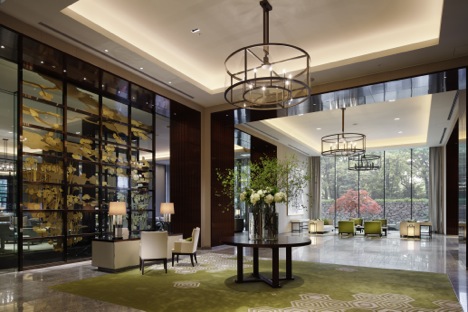 Image source: Palace Hotel Tokyo
With its natural drive, determination and ability, Japan is an excellent country to do business with and companies around the world flock to Tokyo in an attempt to build business relationships and secure lucrative deals.
If you're planning on being one of them, take the time to find out a little more about Japanese culture and make the best impression you can at business events in Tokyo.