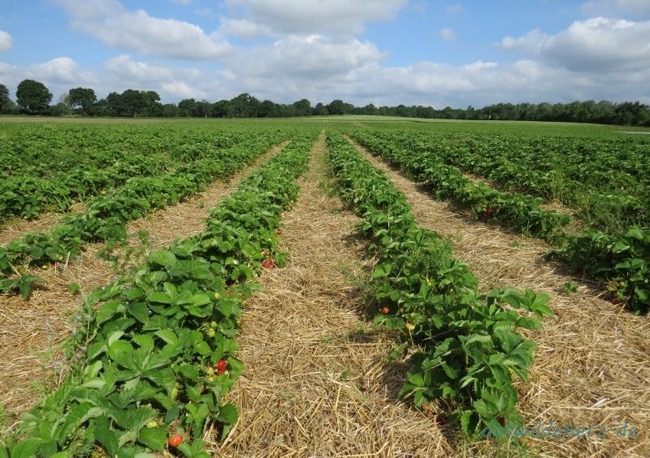 Strawberry- the crimson, luscious fruit that does wonders to your taste-buds and to your eyes! In India, Maharashtra is blessed with an abundance of freshly grown, organic strawberries. Introduced to the country by the British, this seasonal fruit has now become a local favorite.
Mahabaleshwar, the highest hill station of the state accounts of 85% of strawberries grown in the country and is the official strawberry county of India.
Perched at 4300 feet above the sea, the landscape of Mahabaleshwar makes for the perfect setting for strawberry farming and associated tourism. In fact, the entire Mahabaleshwar-Panchgani belt is known for the best produce of this delectable fruit and invites travelers from all over the country to sample its yield.
Reaching Mahabaleshwar
You can start your strawberry farm tours from Mahabaleshwar itself. Reaching here is a hassle-free journey from any major city in the state. You can travel from Pune to Mahabaleshwar by car.
Best time to visit farms
Unlike the Beatles song, the farms cannot promise you 'Strawberry Fields Forever'. Though businesses are open 365 days, the season for harvesting and enjoying these fruits is usually between the months of November to March. You can tour the farms and delight your eyes and your palate with the red, juicy berries across lush green vines.
Best farms to visit
Here's a list of the best strawberry farms in Mahabaleshwar and around.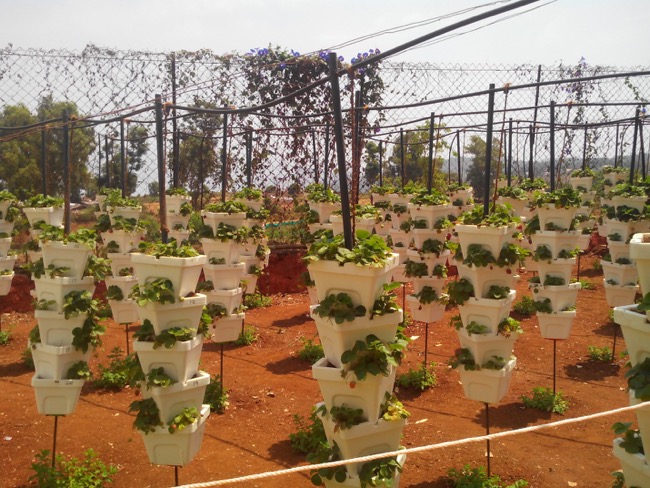 Mapro Gardens
About 8 KM away from Mahabaleshwar town, you can visit Mapro Gardens in Panchgani. One of the largest orchard farms of Maharashtra, Mapro also developed as a major agri-tourism destination of the state. Its exclusive strawberry fields are open to visitors during the peak season. If you are traveling in the months of March or April, you can be a part of the 4-day Strawberry Festival. An annual festival, this event adds to a more cherishing experience with food, fun and musical performances. You can sample freshly plucked strawberries, jams, jellies, desserts and drinks and other innovative goodies made with the fruit.
Laxmi Strawberry Farms
Located off the Old Mahabaleshwar-Nakinda Rod, Laxmi Strawberry farms in a family owned farmland dedicated to generations of farming. Growing strawberries since 1975, Laxmi Farms takes pride in organic, pesticide-free farming. A great place for family with kids as well as couples, the farm offers interactive tours, while you pick your choice of strawberries and other seasonal fruits.
Shivsagar Farmhouse
Imagine waking up to the juicy aroma of fresh strawberries! Or spending the entire morning taking your pick of the red fruit. A farm with a farm-stay, Shivsagar Farmhouse is perfect for strawberry lovers. Nestled amidst a field, off Bhilar Road, in Panchgani, this farm offers a stay package. For a complete farm experience, spend a weekend at this fully serviced farmhouse. Along with a tour of the strawberry fields, you can also see farmers at work, and even pluck your own basketful of strawberries. The farm owner also offers a guided tour of the farms to all visitors.
There are few other strawberry farms which you can also hop into for a quick tour or sampling a few fruits fresh off the vines. Hidden away from the Satara-Medha-Mahabaleshwar road, The Green Valley Strawberry Farms offers a regular tour of strawberry fields. While, the Bhilare Farms, off the Panchgani-Mahabaleshwar Road, offers strawberry laden desserts and beverages, besides offering a tour and self-picking of strawberries.
So, this strawberry season, head to the hills of Mahabaleshwar. It takes about 3.5 hours from Pune and about 5.5 from Mumbai to Mahabaleshwar by car. There, among the crimson strawberry fields, you could discover the joy of being in nature and cherish its gifts.