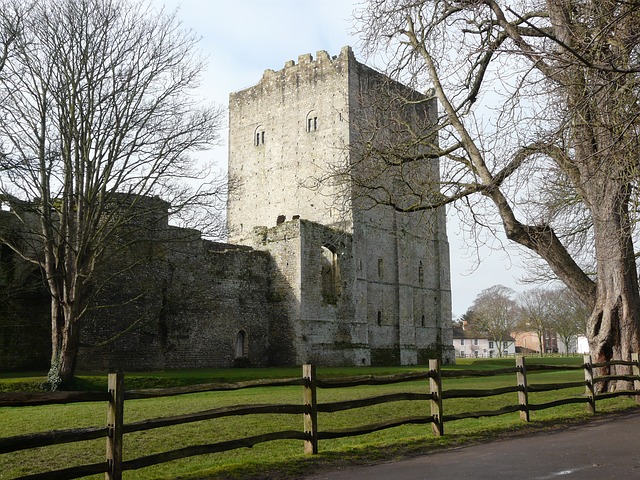 Historical places have always fascinated people. Places where we can find proof of the ancient lifestyle and old monuments have drawn tourists like a magnet in every corner of the world. Hampshire from UK is one of those fascinating places where the old meets the new and where people know how to value and preserve historical sites.
The county is very pretty, the locals are nice, so it would be a good idea to visit it, especially if you are a fan of horror stories and dark legends. Here you can find some of the most mysterious places in the world and each of them is the base of a fascinating legend. If you are already starting to plan your trip, here is a short list of places to visit in Hampshire.
What are the most fascinating places from Hampshire
1. The Great Hall
The most interesting places to visit are the ones that are supposed to be haunted. Of course, ancient castles are a part of a country's cultural heritage and Winchester Castle is no exception. One of the most beautiful ruins from this castle is the Great Hall, featuring colorful windows made from stained glass, a floor made of stone and a round table that is said to be the one from King Arthur's legend.
2. The Rufus Stone
This is one of those supposedly haunted places. It is said that here King William II (Rufus) was killed, so now ghost story fans believe that the shadow who follows a trail of blood along the county around the king's death anniversary is actually Rufus' restless spirit.
3. Vernham Dean
This village is one of the many that was hit by plague in the 16th century, so it is a source for great haunting legends. Despite that, the area where it lies is amazing, so tourists can enjoy the sightseeing while walking or cycling.
4. Portchester Castle
This castle is an impressive building from the Hampshire coast. It has a fascinating history and many ghostly spirits were supposedly seen here. The stories are based on the fact that evidence of satanic and witchcraft rituals were found here.
5. Montagu Arms, Beaulieu
This village is very picturesque. Here tourists can find a comfortable hotel and a Michelin starred restaurant, but what draws ghost hunters is the fact that the place is considered one of the most haunted in the UK. The unusual happenings from this place have been mentioned even by Sir Arthur Conan Doyle, the author of Sherlock Holmes novel series.
6. Portsdown Tunnels
There is another legend connected to these tunnels. People are not sure if they really exist, but if they do, they are lying underneath the Portsdown Hill. The hills are famous for giving people the possibility to view the entire city of Portsmouth.
7. Wymering Manor
This is the oldest house in Portsmouth. Of course, everything old has the paranormal activity tag on it, but apparently, here have happened many strange things over the years. You can investigate for yourself, if you dare.
There is a lot more to see and experience in Hampshire, so if you want to go there, gather more information and go for it.