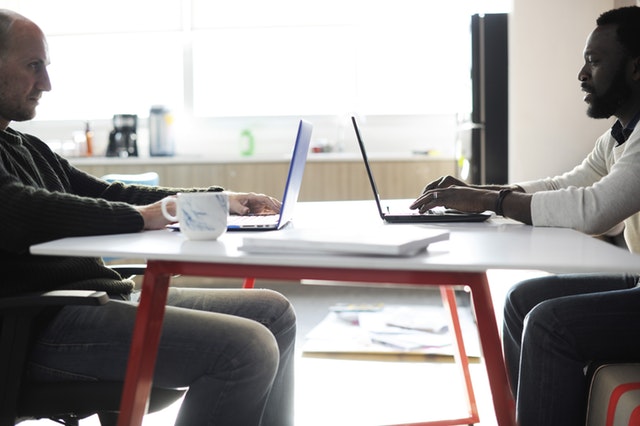 Digital nomads have a unique life in every sense of the word. They often work for themselves, and even if they don't, they work from wherever, whenever. The sense of freedom is one of the biggest appeals to being a digital nomad, and an increasing number of people are embracing this distinctive lifestyle.
For all the freedom and flexibility, there are some things to consider logistically. One of those is financial and investment planning. Even as a free-spirited digital nomad, you still need to have a solid, strategic financial plan in place, and plan for retirement.
The following are some tips and things to know when it comes to finances and investments as a digital nomad.
Create a Sense of Financial Stability
When you're a digital nomad, your life can change by the second, but so can your finances. One second you might have a great, regular client and the next that project could end. It's important that even though you are traveling, and you are living this unique lifestyle, that you have some sense of financial stability to fall back on.
Before you start traveling if, at all possible, you should try to save some money to put aside as an emergency fund. Try not to touch that money unless you really do encounter an emergency.
Take Some Financial Risks
Once you have a nest egg, you can be riskier with your investment and retirement strategies. For example, maybe you've always wondered what are penny stocks, and you'd like to learn more about this particular trading strategy. You do have the freedom to take a course or learn the facts, and then you can experiment somewhat with your investment strategies.
You may find that with enough education and experience, risky investment strategies can become part of your income planning.
While it is good to take financial risks, particularly when you're younger, you should ensure that you're not choosing a risky strategy for all your money, because with your lifestyle you may need to access it at some point sooner than someone with stable employment in the U.S.
Consider Offshore Banking
The phrase "offshore banking" has some negative connotations associated with it, but when you're a digital nomad, you should certainly take advantage of any opportunities that might be available. An offshore bank just means that you're banking outside of your country of residence, but that's fine if you're traveling and you are staying in another country.
If you find an offshore bank account that works for your needs, you may be able to reduce your tax liability, which is always a good thing when you're self-employed.
Speaking of taxes, make sure you're knowledgeable in this area as well. You need to know local tax laws before you make any residence decisions. Every country is going to have different criteria they used to determine if taxes are owed. For example, you may only have to live in a country for half the year to then owe taxes. It just depends, so stay ahead of that.
You should also think about putting plans in place that can prevent some of the spending pitfalls of traveling. For example, try to find a credit card or bank that isn't going to charge you extra fees for being out of the country and trying to access your money.
Exchange rates and banking fees can end up costing you hundreds of dollars a month.
One option to avoid at least the pitfalls of volatility in exchange rates can be to lock in your rate. Certain contracts offer the ability to purchase foreign currency at a certain fixed price for a period, so you're not going to be as impacted by volatility in rates.
You may also end up setting up a local bank account pretty quickly if you're going to be staying in any location for an extended period.
Finally, what is ultimately recommended for a lot of digital nomads is working with a financial professional. This is important to have when you have questions about various issues related to tax liability, and if you're running your own business.
It can be worth it to pay a CPA to manage certain elements of your finances so you can focus on other areas. A CPA will also be able to provide some general information on financial management, even if you're planning to live outside of the U.S. You can work with a freelance, remote CPA that you hire on a site like Upwork.